There are still the holiday windows at Bergdorf's. There's still the festiveness of Saks. And those small independent boutiques in NYC that have lived to fight another day? They are as fashionable as ever. Here are your spots in NYC to drop some coin and do a festive retail therapy session this holiday season.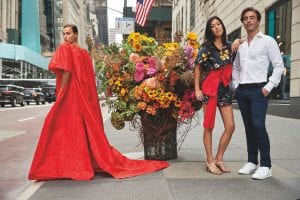 Bergdorf Goodman
Why we like it:  It's not the holidays unless you stop by the decked out windows at Bergdorf's and their holiday shop on the 7th floor.  Every year they outdo themselves and even in this pandemic year – especially actually during this year – they are bringing the holiday spirit.
Address: 754 Fifth Avenue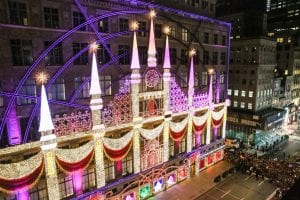 Saks
Why we like it:  If you haven't been to Saks in a while, you need to get to know them again.  Besides pre-pandemic having L'Avenue, by the guys from the Hotel Costes and one of the best cheesecakes in the city, they have upped their game to create a modern department store with a boutique feel in their specialty departments.  The store is decked out for the holidays too to get into the mood.
Address:  611 Fifth Avenue
Five Story
 Why we like it:  As long as you have the pocket book, you would be hard-pressed not to walk out with some beautiful piece of clothing that is part of your investment wardrobe.  The store is beautifully curated, so you're not picking through but rather being presented the best of everything.  Also the store is just pretty and will even make the hardest core online shopper excited to take a look through.
Address: 1020 Madison Avenue
KRB NYC
Why we like it:  This is a designer's dream shop.  We know, because we were clued into this spot by Luis Enrique Designs, for everything from side tables, accept pieces, throws and home accessories.  For anyone on your list who loves their home, this is your spot.
Address: 128 E. 74th Street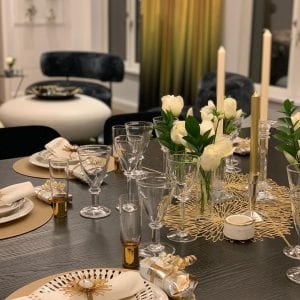 The Happy Kangaroo
Why we like it:  This is one of the best curated gift and home shops in the city, where their owner handpicks ever single piece from the resort wear to the affordable serving dishes.  Yes, they have some premium pieces but nothing here will break your bank.  It's the place you go when  you want to treat yourself, or treat to that birthday, wedding, Hanukkah, Christmas or Festivus gift.  Only good vibes here.
Address:  465 Amsterdam Avenue
Why we like it:  This is the lingerie brand that just keeps on evolving, and coming up with something new every season that is unique whether it's in their intimates line or their ready-to-wear.  We also love their cheeky humor – they don't take themselves so seriously but design up some seriously gorgeous pieces.
Address:  175 Mott Street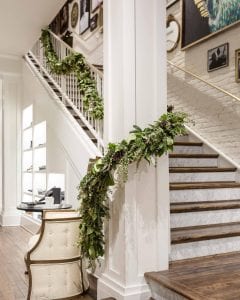 Why we like it:  We feel like we're walking into someone's gracious home whenever we go into their Bond Street location.  Pieces are simply designed with a touch of unique but are those keepers for your wardrobe, whether you're looking for a turtleneck or for the gents, one of their Southern gentlemen jackets.  Also their sales people are genuinely happy to be working there, which makes you want to support the store even more.
Address:  54 Bond Street
Why we like it:  We love independent shops, and this one has been around forever at University Place.  If you're looking for a unique gift at virtually any price point, from lovely cocktail napkins to vintage serving pieces, this is your spot.
Address:   40 University Place