Our Galavante founder, Christine Drinan, has been to over 125 countries around the world. She is on her way to  reach all 195 countries, and has her favorite places.  This is her London travel guide of her classic spots to casually drop by on a quick visit.
Places to Stay:
For a classic, we love The Blue Apartment at The Connaught. It's a total splurge, but it's amazing. Also, our favorite martini in the world is at The Connaught.  Any good London travel guide will have the bar on the list.  At the Connaught,  they  have the most elaborate martini bar set up, where we like ours stirred, not shaken. .
Alternatively, The Berkeley in Knightsbridge is well-located, and the décor is clean and comfortable. In a city where hotels are expensive, The Berkeley is an excellent value for the luxury.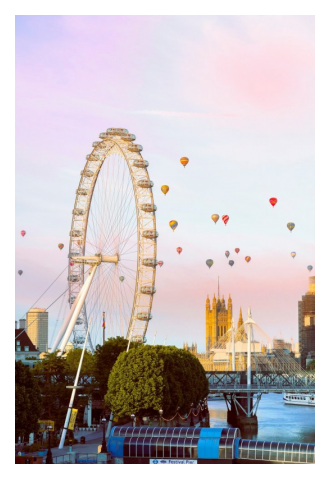 Places to Eat and Drink:
London is one of those cities where you can find any kind of restaurant your heart desires, at any given time. For our London travel guide, this is the nutshell of places that combine food, atmosphere and scene.
A great all-day restaurant is Isabel Mayfair – it's South American cuisine, with Mediterranean influences. Daphne's is our go-to for Italian, and Sexy Fish is the swanky Asian restaurant with an endless choice of raw-bar menu items, and some of the best cheesecake in the city.
The Chiltern Firehouse is great for after-dinner drinks (or if you can squeeze into the restaurant), and Loulou's is where we go if our friends are generous and can get us in. Even if you're not a member there, it's the place where hottest crowd in London congregates.
Among other must-dine recommendations, we have The Ledbury in Notting Hill, which is the place for a fancy dinner or lunch, and Scott's for dinner in Mayfair, which is just as posh and highbrow as London itself.
Now for the London travel guide, no visit is complete without an Afternoon Tea. Claridge's is our happy spot for that, as is the Bulgari Hotel, where you feel like you're on the inside of a yacht.
The London List
Where to Stay:
Places to Eat and Drink: