There's a reason Californians look so good, and it's likely not the water. These are the top workout studios and best-in-class instructors. These top LA workout studios not only know how to make you sweat, but share their good vibes energy. They're on the list, because that energy is off the charts. For now, these studios are generally closed in person due to COVID. However, they are doing private sessions with their trainers as well as online workouts.  It's now that we need to support our gyms and the incredible teachers.  And of course, take care of our physical and emotional health.

Tracy Anderson
If there's one of the top LA workout studios that should be in the Hall of Fame, it's Tracy Anderson.  Tracy is one of the modern day pioneers of fitness experts, who is a celebrity herself.  There's a reason she has staying power, and it's because her workouts actually work. And they are a lot of fun that it doesn't seem like exercise.  The calorie burn is real though.
In LA, we love Gabrielle Chow who has incredible energy, both physical and spiritual. We try to catch her online Zumba classes to patch ourselves through.  Tracy has an online program as well.  If you have some open space at home, it's that same innovative dance and targeted toning that you would get in studio.

Body by Simone
We'll have what she's having.  Simone de la Rue, a former ballerina, created a routine that combines cardio classes with toning and strengthening. Not a suprise, but her workouts are inspired by her days in the ballet.  The studios in LA are currently closed for group classes.  However, you can download their app with live classes, and the price point is a steal.  For starting at $17.99/month,  you get unlimited streaming classes, a personalized fitness plan and recipes.  While we are all better together, with the winter coming up and a few more months of this COVID business, this is a next best alternative.  So if you can't go to one of the top LA workout studios in person, virtual is the next best thing.

Erika Bloom Pilates
For long-term fitness and maintenance, we've bought into pilates. Just look at those friends who manage to stay fit, manage it with this routine.  Like most of the gyms, Erika Bloom Pilates is closed for group and in-person in LA. However she has a virtual program going for your at-home workouts.  The monthly nut for the digital is $90.  The membership in general is a good long-term investment. They have studios in New York, LA, the Hamptons and Turks and Caicos.  Someone clearly is able to follow the good weather throughout the year.
Performix
Performix, the private gym that's the Soho House of the fitness world, runs the gym at the One Hotel in West Hollywood.  Hands down, they have the best trainers around.  For boxing, book Dean Burrel, who is a pro-boxer originally from Jamaica.  He has a current impressive 13-1 record.  Yes, he's a badass in the ring but kind and intuitive with those lucky to train with him.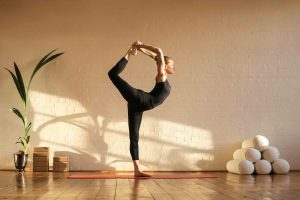 Mandy Ingber
If you're lucky enough to catch one of Mandy's events, group classes, appearances or a coveted opportunity to practice with her, the answer is yes.  Mandy starts out with the philosophy that you already have the perfect body.  This simple premise could not be more aligned to the principals of yoga.  Nowadays you can get her workouts online or DVDs (remember those?).   You can also read her book which connects the mind and body.  Mandy's is more of a lifestyle approach to health.  Her name may sound familiar, as she's the long-time teacher of Jennifer Aniston.  Jennifer is timeless, and clearly is doing something very right.
Check out our other features on Los Angeles, to plan your upcoming trips.