Any meal brought out on a tiered stand packed with beautiful sandwiches, scones and sweets is a winner in our book. The afternoon team originated around 1840 in England.  Legend has it a lady was in need of a bite to nip the hunger between lunch and dins. Hence, that's when afternoon tea became an instant institution. There's something about the holidays and a traditional afternoon tea that go hand in hand. There is no one best afternoon tea around the world, so these are the 5 best afternoon teas.

It's tough to top the English in the best afternoon tea category, which after all was where the tradition was born.  Claridge's takes classic to the next level, serving the traditional tea for over 150 years.  So in other words, they've mastered a thing or two during that time.  Maybe it's the iconic foyer and reading room, filled with Lalique details and an oh-so-civilized vibe.  Or likely it's their scones, which are served hot with Cornish clotted cream, Marco Polo gelée.  Last time we were there we observed more gin and tonic drinking than tea, but of course no one will judge.
If there's a more lavish, opulent and stunningly beautiful room to have the best afternoon tea in the world, message us. Otherwise we think that Baccarat is it, as they combine high elegance with a modern yet sexy vibe.  The people watching at afternoon tea accounts for about 50% of the atmosphere.   It's pretty posh to drink out of Baccarat crystal and place settings.  It's rare that restaurant glasses are nicer than most people have in their homes. With over $1 million dollars in glassware, Baccarat sets the standard for fancy.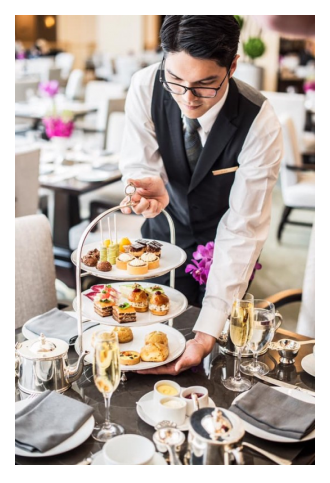 The holiday tea at the Peninsula Chicago is a classic experience, and sells out by the day after Thanksgiving, year in, year out.  Set in the foyer of the best hotel in the city, this is a family experience that is a tradition that never gets old.  The string quartet and piano player set the tone.  Then come the tiers of unique canapes  that are gourmet pieces of art.  You will not be declined seconds on the smoked salmon or their artful renditions of the classic sandwiches.  Desserts are equally creative and continually change.  The chocolate and fruit confections that are so abundant you almost always have a takeaway box to bring home.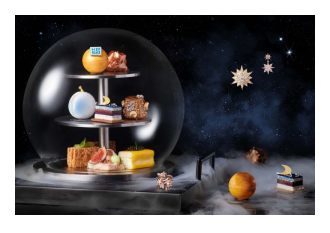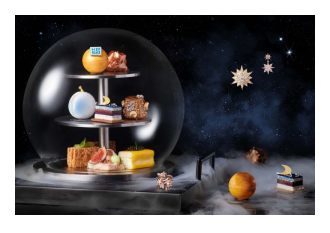 Hotels are the center of social life in Hong Kong, and the original Mandarin Oriental, is the epicenter.  It's the rendezvous point for locals and visitors alike.  The tea sandwiches, scones and sweets are all artful perfections, but this is one spot where the tea part is a star.  One of our favorites are the flowering teas that burst into full bloom in your pot.  For green team drinkers, the far east exotic green teas require a tea sommelier to guide you through.  People watching is also part of the sport, of the full Mandarin Oriental experience.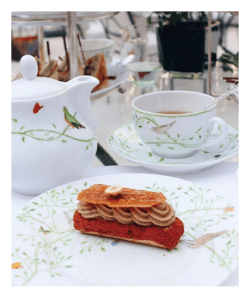 Only the French can make afternoon tea a pretty darned sexy affair.  There is something about a tucked away corner and discreet rendezvous that is distinctly Parisian at Le Bristol's Café Antonia.  This is where you sit for hours in hushed conversation with your companion.  You start from tea, head to champagne then go to cocktails. Along the way, you'll much on the artful canapes and sweets that are elegantly delivered throughout your stay. We can confirm that there was no judgment when we asked for some French fries to be added to the tea as well.   It's an experience, as is visiting the hotel which is a long-time Parisian classic for the more high-brow crowd.
This afternoon tea is renowned, as it's more of a tea buffet, generously filled with every type of burek, the traditional sweet and savory Turkish pastry, imaginable, that it's more of a full meal than a snack to nip the hunger.  Which is good, as it will put you on the fashionable European dinner hour of 10pm and late night clubbing.  Set on the Bosphorus, the walk in the gardens outside is a necessity to work off the tea experience.