This April is like a shot of adrenaline, where it finally feels like the new Roaring '20s are here. July in St. Tropez? Hotel du Cap for Labor Day, followed by a wedding in Corsica? The answer is yes, please. Sign me up for all of the above, and then some. Maybe it's aggressive, but I'm already thinking of the holidays, because the world is our oyster again. So yes, spring is in the air. This is what I'm seeing for trends in travel this year.

Hello from California
I have lived in New York City for the past 21 years, which is longer than I've lived anywhere in my entire life. Even with over 130 countries traveled, New York is the best place in the world for me, and there's no place I could ever call home more than this city. That said, in the first quarter of this year I spent a lot of time in Los Angeles. This March to April I am bi-coastal for the month, moving between NYC and LA and back again. Our travel TV show, the Galavante in the World Foundation, and client meetings have me busy on the West Coast. It's been nice to be in the sunshine, as NYC gets what I hope are our last strafes of polar vortex. So expect to see a lot of coverage on LA these next few months. With my LA crew as my guide, we're discovering the very best of what California has to offer. It's all timely as well, as one of the major trends in travel since the start of the pandemic has been to go domestic, to favored destinations like Miami and California. For me, it's been a nice excuse to explore our own country, which I don't normally get to do.

Trends in Travel Abroad
The Amalfi Coast
One thing is clear to me this 2022; you are all done with the pandemic. Italy is going to be one of the destinations of the year. I know Amalfi is always fully booked by now, but it seems everyone has Italy on the agenda this summer. For those who want to skip the crowds, my suggestion is to go this May or early June, to get a shot at the top hotels.
The South of France
Hot on the heels of Italy, but really right up there, is the south of France. My usual haunts of the Byblos, Hotel du Cap, and the Cheval Blanc in St. Tropez are pretty much booked all of August. But somehow the gem of Lily of the Valley in La Croix-Valmer, which is a Philippe Starck hotel, is still off the radar. That's where you'll find me this July. From there I'll venture to the Club 55 ten minutes away and the Caves du Roy, 20 minutes by car from the hotel.
Europe is Back
My point in all of this is that Europe is the destination for July and August. Spain and Greece are also going to be back to pre-pandemic times. If you plan to travel this summer, the time to lock that down is now. Now we just have to wait and see if the U.S. will drop the COVID test requirement to re-enter the country. I can be wrong, but I wouldn't hold my breath. I think we'll face the test requirement to re-enter the U.S. at least through the summer. In this rare case, I hope I'm wrong!

Travel for Good
As for my plans, I have eight big trips booked from now until September, including France, Italy, the Middle East, Corsica, and Africa. We continue to work with our Galavante in the World Foundation to assist Afghan women. We will have a more comprehensive update next month, as we recently evacuated one of our Afghan alumnae from Ukraine to Poland. So yes, while I will be everywhere from a friend's boat in St. Tropez to a wedding in Corsica this year, the core of why I travel remains. I'm in this to make a difference. So no matter what the trend in travel is this 2022, we're staying true to our mission at Galavante to change the world.
All the Best,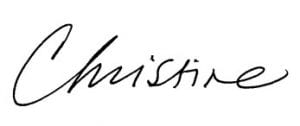 Christine Drinan, Founder