Hello 2021
It's been a tradition for me to fly over the ocean on December 31 to a brand new place, which I've been told, is good luck. Symbolically, you leave the past behind and arrive in a foreign land to start anew. When I started this tradition 5 years ago, I had gone through a tough year personally, and felt that the most productive way I could manage was to work it out on a mountain.  That mountain was Kilimanjaro, where I summitted to the 19,341 peak of Uhuru, and have not looked back since.  In the years that followed, I continued the tradition to travel to Thailand where I made offerings to Buddhist monks at Dawn, Cambodia where I fell in love with the children and found an NGO that I continue to work with today, and Bhutan, which fed my soul in so many ways, that I will describe one day in my book.
Ironically, this was the first year in five years that I didn't want to leave anything behind. 2020 was a defining year during which I proverbially tended my garden and planted seeds that are going to grow into a Galavante Versailles.  What happened to the travel industry was a seismic shift, but I quickly decided that I wasn't going to wait things out.  Within 3 weeks of our lockdown, we re-launched The Weekly, where our talented writers pour their hearts into providing an escape for all of us who love travel, food and life.  Where the rest of the industry scaled back, we expanded articles 8 fold, where we cranked out more than most major magazines last year.  We couldn't do it without Marybeth and Emilie, who are the heart of this operation, and you, our raison d'etre at Galavante, with your notes saying we made you laugh, or we provided you a brief escape, or  we inspired you to want to visit a new place.  Those words are everything.
The pause in global travel also inspired us to create complimentary offerings, like real estate advisory at hotel developments.  We know hotels.  We know real estate.  We know developers.  And we have your back.  We have the team to help you with everything from your Hamptons rental to buying your vacation or investment property at any hotel residential development in the world.  Our popup hotels, where we create a luxury hotel experience in remote places that don't have hotel accommodations, brought us together with some of the best chefs in the world, and inspired us with the restaurant closures to bring the Michelin-level restaurant experience home to you, through At Home With Galavante.  Because we are here for you, no matter what happens.
With the time to slow down and look at our business, we made a commitment to lean into what we are good at, and that's showing you the world, through our writing, cooking videos, travel bookings and a travel show, which is tying our 9 years of life's work at Galavante together.  We're in deep talks with production companies and distributors now, and no matter what happens, we know that we are changing the world through our travels, and making a difference in the lives of the women, families and organizations that we have the privilege to work with.  We can't wait to share more updates in the coming months.
Lastly, you may have noticed our website looks a little different.  I made the decision, prompted heavily by our team led by Nathan, to tear down our website and re-build it from scratch.  It's going to take a few more weeks, but we can't wait to show you the new Galavante.  But don't worry – we may look a whole lot hotter, but at the core, we will always bring you the world.
Wishing you and your families all the best this 2021 and beyond. Thank you for being the reason we're on this adventure.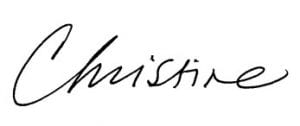 Christine Drinan
Founder & CEO