Sometimes you just want to be decadent. And there are few things more perfect together than caviar and potato. This is the twice-baked potato, inspired by The Nines. But in our version of this caviar potato recipe, we  top each potato with 50 grams of caviar, versus The Nines' 30 grams. Because you're worth it.

Caviar + Potato = Heaven
Caviar is having its moment right now on restaurant menus. The Queen Bee herself, Martha Stewart, recently opened her first restaurant, The Bedford, in Las Vegas. One of the signature dishes is a simple baked potato, with a generous serving of caviar and sour cream. If you don't want to take the extra time to twice bake like our caviar potato recipe, Martha's version comes in a solid second place. But after we tried The Nines' rendition of the caviar potato, it's hard to go back. The extra twenty minutes or so of prep time is well worth it.
The Nines
If Bemelmans, the famed jazz bar in the Carlyle on NYC's Upper East Side had a downtown outpost, it would be The Nines. We did a full review on the restaurant/jazz club here, where clearly the caviar twice-baked potato made the greatest impression. So this is our rendition of the caviar potato recipe, that's even more decadent because we up the caviar portion to 50 grams. If you're going to share the potato with a friend or two, then don't be afraid to add more caviar. Because in our opinion, you can never have enough caviar.
Serves 4
Prep Time: 1.5 hours

Ingredients
4 large russet potatoes
3/4 stick organic salted butter
4 ounces sour cream + 4 ounces more for serving
3/4 cup whole milk
Chives
Maldon sea salt
Olive oil
200 grams Black River Caviar, or your favorite caviar of choice

Directions
Preheat oven to 400 degrees.
Wash your potatoes well, and pat them dry. In a large bowl, with the skins on, toss the potatoes in olive oil and Maldon sea salt, until nice and coated. Place tin foil on the wire rack below the top rack in your oven. Directly place the potatoes on the wire rack. Do not wrap them in foil. Bake for about 50 minutes until you can easily pierce the potatoes with a fork.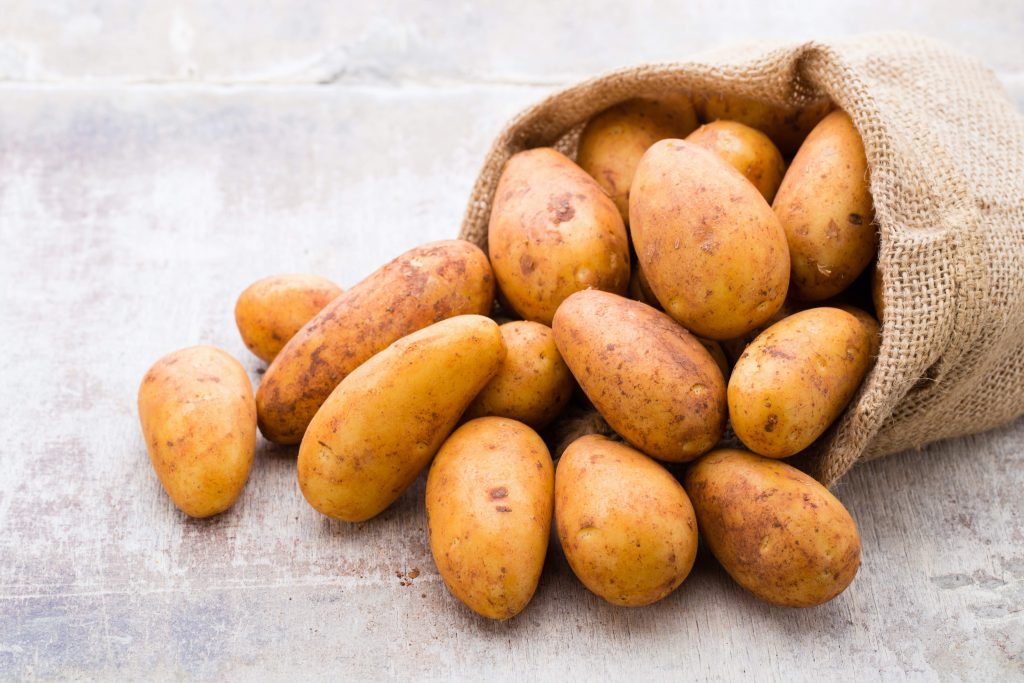 Remove the potatoes from the oven and immediately cut them in half. Scoop out the flesh of the potatoes into a bowl. Set aside the potato skins. Work in your butter until well-incorporated with a potato masher. Do not use a hand blender as you don't want gluey potatoes. Next, add in the milk and continue to mash until all the liquid is absorbed. Fold in the four ounces of the sour cream until all the ingredients are mixed together. Add in Maldon sea salt and chives to taste.
In the potato skins add in the mashed potato mixture. Line a baking sheet with foil and line up the potatoes. Bake for another 20 minutes, until the top is nice and brown. Be careful not to bake too long, as you don't want to dry out the potato mixture.
Remove from oven and add a pat of butter to each potato, then top with 50 grams each of caviar. Serve with extra chives and sour cream on the side of each potato. This caviar potato recipe can be served as a first course, a shared side dish, or as a full meal in itself. Regardless, it's going to be the star of your meal.
Related Articles
The Commerce Inn Returns
Portale Restaurant NYC
Caviar to Watch
Jean-Georges' Egg Caviar