What started out as an accidental project — bringing Michelin-level chefs to your home — has grown to include the country's top chefs on our team (such as those from Le Bernardin), until we're back eating in crowded restaurants again. (We can't wait.) So we're ready to bring on the sunchoke soup with chives and Périgord truffle, and the beef and lobster in chestnut emulsion. This is for real. Make 2021 your best year, no matter what's going on in the world.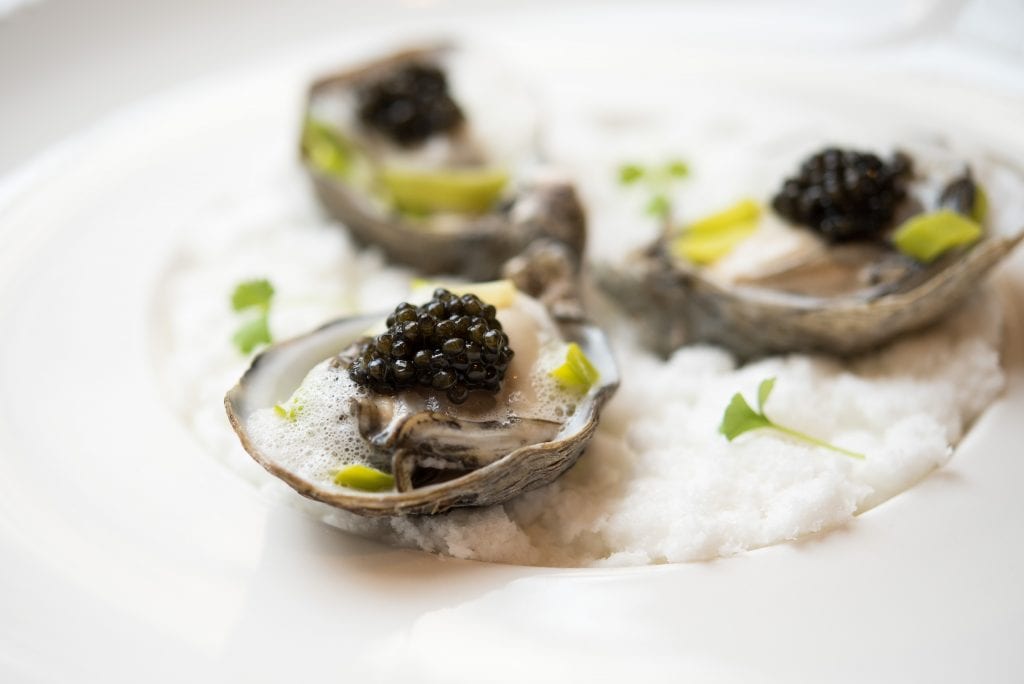 Here's a sample of what we've been up to in the kitchen.
AMUSE BOUCHE
Oyster with Caviar
Caviar with Blinis and Traditional Condiments
FLUKE
Flash Marinated Fluke Ceviche, Chia & Citrus
SNAPPER TARTAR
Zucchini, Parmesan, Truffle fresh Périgord Truffle
*Sea Bass may be substituted depending on fish market
SUNCHOKE
Sunchoke Soup with Chives and Périgord Truffle
SALMON
Barely Cooked Salmon, Mignonette, Asparagus, Light Mariniere
MONKFISH
Buttered Monkfish, Basmati
Inspired by the traditional Indian Buttered Chicken
BEEF & LOBSTER
Chestnut Bisque Emulsion
HALIBUT
Poached, Daikon, Matsutake and Truffle Dashi
APPLE
Tart, Cranberry and Hibiscus Glazed with Ice Cream
CHEESE
Brie de Meaux with Périgord Truffle
Chef's Selection of Sheep, Goat and Cow Cheese and Condiments
Message us at [email protected] and we'll hook you up.