It sure is nice to see our favorite celebs filming movies, performing at concerts and all around living life again this year. In fact, we would say it was an epic summer of travel. Here are the places around the globe your favorites hit on the circuit this summer. And you know what? They're just as good in September.
Alex Rodriguez
His Vacation: A casual boat ride. Aboard a mega-yacht.
Where:
Monaco. Approximately no one believes that A-Rod accidentally ended up on a boat that happened to sail past ex, J.Lo, and her new/old beau, Ben Affleck. And yet, the ex-flames found themselves in direct post-relationship comparison. A-Rod celebrated his 46th birthday on the Ocean Paradise.  It was a cute little yacht he rented for around $300K. But the side-by-side pictures say it all. We've written a whole article about J.Lo's boat.  And we'll just say, for one week, she paid nearly three times that.
Simone Biles
Her Vacation: An Olympic-caliber detox in Mexico.
Where:
Cabo. There's that phrase for athletes who win medals: "No off days." As if going all out for your sport 24/7 is what makes professional athletes successful. News flash: Professional athletes need more vacations than normal folk do. And after  the pressure cooker at the Tokyo Olympics, a girls trip to Cabo is exactly what the star needed. Of course, we love Biles for more than just her superhuman tumbling feats. Her attitude toward mental health is more courageous than a triple turn double flip. So naturally, we'll do as she does and take our own bikini pics on the beach. If only we had those incredibly toned arms, too. And she wasn't the only celeb to hit up Cabo this summer.
Paris Hilton
Her Vacation: *Not* dieting on a yacht.
Where:
Corsica. As anyone who's watched her new Netflix show, Cooking with Paris, knows, she is not a celebrity to advertise weight-loss tea or bucket-size salads. Like us, she is all about the above-and-beyond French toast, tacos and sugary mixed drinks. Her workouts involve spinning tracks at the DJ booth and lifting her Birkin bags — oh, and occasionally riding her pink bicycle around the house. Regardless, the queen of Y2K spent the summer embracing her lifelong abs on a yacht in Corsica with her fiancé, Carter Reum. As the vacation involved a multimillion-dollar yacht, we can only imagine what the wedding will look like. Also, if you finished Cooking with Paris, we have some other recs for you.
Emily Ratajkowski
Her Vacation: She perfected the art of the supermodel mom.
Where:
Turks and Caicos. Apparently, even the most famous and well-respected mothers in the world can't escape the wrath of other moms. After posting adorable pics of her birthday trip at one of our favorite resorts in the Caribbean, people could not keep from criticizing Emily. Everything from the way she was holding her baby to breastfeeding was attacked by parents and those who think they know better. But if we've learned anything, it's that a mother knows best (i.e., to leave other moms alone to do their own mom business). And judging by the matching swimwear and plethora of loving cuddles, we think baby Sly is adored.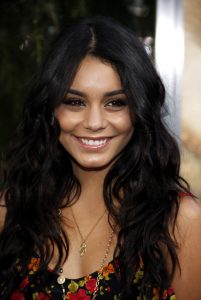 Vanessa Hudgens
Her Vacation: RVs are the way of the future.
Where:
Zion National Park.  If you thought RVs were a Covid thing, think again. The resurrected road trip is here to stay. Celebrities and your average family alike discover the wonders of taking one's home on the road in these hotels on wheels. And while a road trip might conjure thoughts of tents and car songs, Vanessa proves that it can be just as sexy as any other kind of vacay. Most recently, on her trip to Zion, she stopped at a hot spring posing in a stunning monokini. We can't tell which had better curves: the surrounding boulders or Vanessa herself. If you're looking to do a road trip, we have you covered.