There's something about New Orleans cuisine that's pretty darned special. Case in point, the classic étouffée, which translates into "smothering" — an homage to the cooking method. You can make étouffée with almost any seafood, but the original was created with crawfish. 
Best of New Orleans
Finding the best seafood étouffée in New Orleans was no easy mission. There are many iconic restaurants in the Big Easy, and a number of them are hailed for their interpretation of this beloved Creole/Cajun dish. But one stood out among the rest. Mulate's (also known as "the original Cajun restaurant"), is credited with being the first eatery to popularize dining and dancing. Seven nights a week, a Cajun band fills the space with the sounds of the fiddle and accordion, and the party doesn't stop until closing time. 
Authenticity is a major theme here. When Mulate's founder Kerry Boutté envisioned his New Orleans establishment, he knew that food wasn't the only way to immerse his guests in the Cajun culture he grew up with. He looked to live performances as a way to launch a revival of Cajun music. It wasn't long before Mulate's became synonymous with its dance-party-and-dinner fusions, thanks to its grand performance spaces and specialty Cajun dishes. Nothing comes close to chef Boutté's crawfish étouffée. We've got the scoop on how to replicate this specialty at home, with a few extra tips to take it above and beyond.
Mulate's Crawfish Étouffée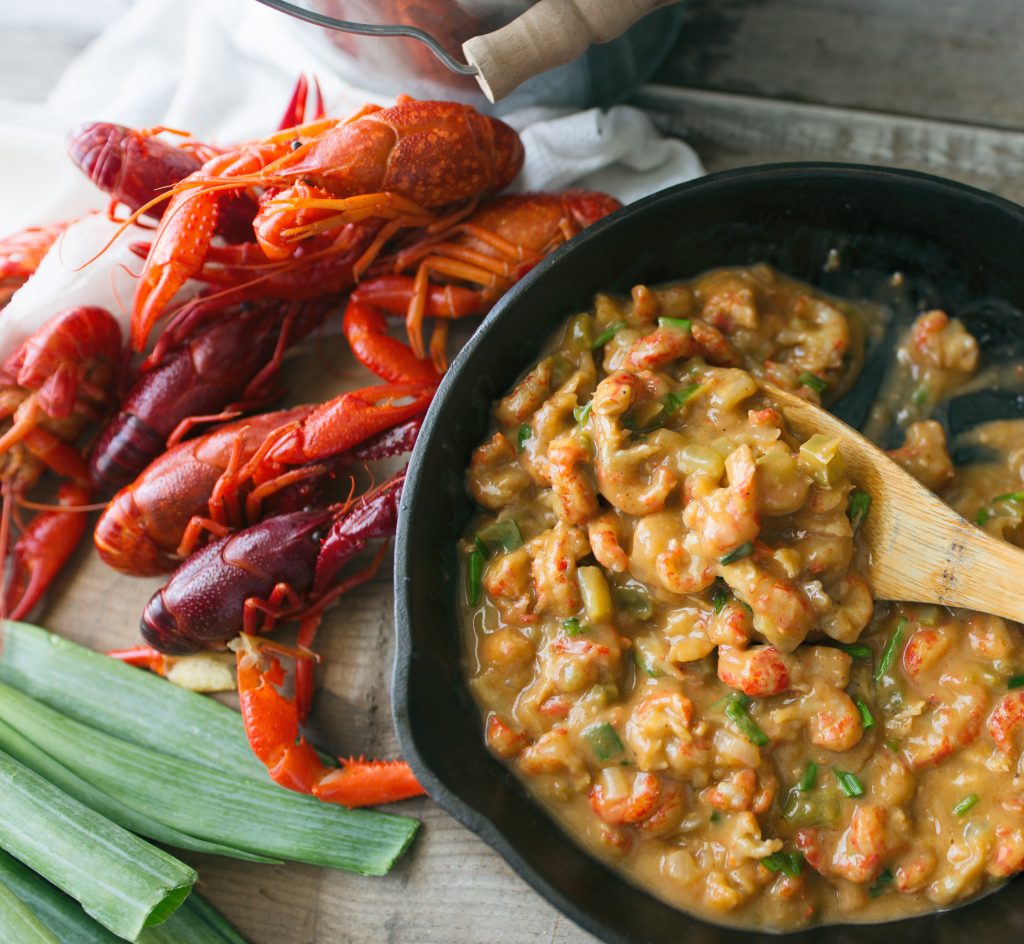 Ingredients
2 tsp of paprika
1 tsp of dried thyme
1 tsp of dried oregano
2 tbsp and 1 tsp of salted butter
1 tsp of cayenne pepper
1 tsp of garlic powder
2 stalks of celery, diced
1 tsp of dried basil
1 tsp of dried parsley
A bundle of fresh herbs (such as rosemary, sage, or thyme)
1 tsp onion of powder
1 tsp of white pepper
3 tbsp of parsley, chopped
1 tsp of freshly ground black pepper
1 tsp of salt, plus more to taste
2 cloves of garlic, minced
1 yellow onion, diced
1 green bell pepper, diced
2 bay leaves
1-2 lbs of crawfish tails, shells removed and reserved
2 tbsp of vegetable oil
1-2 cups of crawfish stock, adjusted to desired consistency
2 tbsp of all-purpose flour, plus more as needed
1-2 large tomatoes, diced
2 tsp of Worcestershire sauce
A dash of hot sauce, plus more to taste
2 green onions, diced
2 cups of cooked rice
Note: When prepping the onion, garlic, celery and bell pepper, set aside and reserve any extra scraps (like the onion skins or celery leaves) for your crawfish stock.
Directions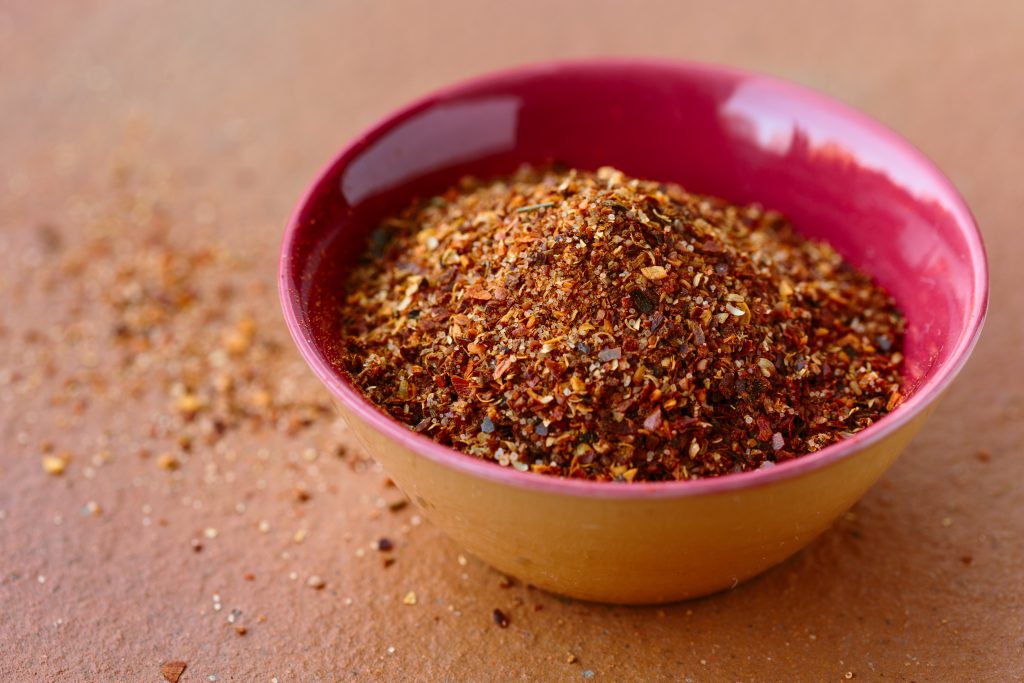 Begin by mixing together your Creole spice blend. In a small bowl, combine the paprika, thyme, oregano, cayenne, garlic powder, onion powder, white pepper, black pepper, basil, parsley, and 1 tsp of salt. Use a tbsp of this spice blend to season your crawfish, and reserve the rest. 
Next, start your crawfish stock. You can skip this step and substitute chicken stock, but taking the extra time makes a difference in the dish's flavor. Add a tsp of butter to a large pot over medium heat. Once melted, add in the crawfish shells, along with any reserved scraps of onion, garlic, celery, and/or bell pepper. You can also add a bay leaf and a bundle of herbs for additional aromatics.
Sauté for about 7 minutes, stirring constantly to prevent burning. Next, add 5 cups of water to the pot and bring to a boil. Once it's boiling, lower the heat and let simmer for 20 minutes. Remove from heat and strain, reserving the stock until you're ready to use in the étouffée. 
Next, in a large skillet or dutch oven, combine the oil, 2 tbsp butter, and flour over medium heat. Stir continuously for about 10 to 12 minutes, until the roux is a deep golden brown. Make sure to keep a close eye on this, as it will burn quickly. 
Once the roux is done, add the onion, bell pepper, and celery to the skillet. Sauté for 10 minutes, stirring frequently, before adding the garlic and bay leaf. Stir for about 2 minutes, then add the chopped tomatoes, worcestershire sauce, and the rest of your spice blend. Let this cook for 5 minutes before gradually pouring in 1-2 cups of the crawfish stock. Bring to a boil, then reduce to a simmer. Next, add the crawfish and simmer for an additional 4 minutes. Adjust the thickness of the soup with more stock as needed, and season to taste with hot sauce and salt. 
Stir in the green onions and parsley, and serve over hot cooked rice. Top with more green onions if desired.
Related Articles: