Chrissy Fu, Contributor
Chrissy Fu, Contributor
Although it may seem like winter should be coming to a head by now, there's still snow on the ground, and the air is still crisp. But, it is always summer somewhere, and if the mountain will not come to Muhammad… well, you know how it goes. Whether you're looking for a romantic getaway, a weekend away with your girlfriends/bros, or just a three-day-break from the never-ending grind, Los Angeles is decidedly the place to be. And we're not talking about Hollywood Boulevard, the Warner Bros. Studio tour, or the Olvera Street marketplace – we know that you know the clichés as well as we do. We're talking about doing Los Angeles the right way, and doing it in 48 hours (well, a little more than 48, but still, one weekend).
Getty Center, LA
Friday is your day in Westside LA. That's Santa Monica, Beverly Hills, and all of those wonderful LA classics. You can rent a bike or scooter and ride along the beachside on the Marvin Braude Bike Trail, and then visit the Getty Center. If you haven't been yet, it is certainly a touristy must – both the Center and the Villa. For food, we recommend lunch at the Gjusta (although Abbot Kinney in general is perfect for a daytime snack) and dinner at Rustic Canyon. For drinks, our go-to is Shutters on the Beach and the Montage Garden Bar. Shutters on the Beach is simply beautiful for sunset drinks, and the Montage Garden Bar is made for apres-dinner drinks (and there's live music there, from 7:30pm to 11:30pm from Wednesday to Saturday).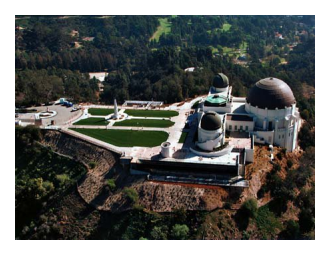 Griffith Observatory, LA
On Saturday, it's Eastside LA day. This is San Gabriel Valley, Downtown LA, and of course, Hollywood. We recommend you start with an early breakfast at Huge Tree Pastry, where they serve a delicious Taiwanese breakfast – the only one of its kind. After this, make your way to the FIDM Museum for motion picture costumes and other fashion exhibits. The exhibits are seasonal, but truly always worth it. And while you're there, stop by the FIDM Scholarship Store, for two reasons. Firstly, there's plenty to shop for – it's not your typical museum gift shop. And secondly, you'll get great deals on new duds while supporting scholarships and student employment, so it's win-win. For lunch, make your way to the Cento Pasta Bar, and definitely get the pasta: it's Italian pasta by a Bestia alum inside a French wine bar. There's nothing else like it. The rest of the day consists of a tour of the Lost Spirits Distillery (it's Willy Wonka meets mad scientist), the Hollywood Sign or Wisdom Tree hike (the latter is much shorter, but just as beautiful as the former), and exploration of the Griffith Observatory (which has a Star Party every month). For dinner, our go-to is Genwa Korean BBQ, which is hands down, the best KBBQ in LA. And to end your night, you can either unwind at the Wi Spa (though no rush, because it's open 24 hours), or enjoy some live music at Hotel Café. And that's Saturday done.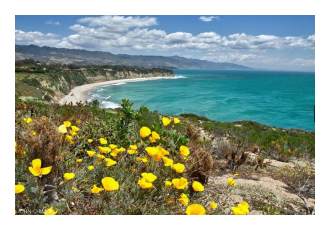 Malibu, PCH
Sunday is a new day, and a perfect day for Malibu. There's a reason why every celebrity home that isn't in Beverly Hills is in Malibu – it's simply stunning, as is the entire Pacific Coast Highway. Start your day with either the Grotto hike, or the Solstice Canyon hike: they're both equally scenic, and both about 3 miles long. Solstice is just more green-trees-and-waterfalls-oriented, and the Grotto is more of a top-of-the-world kind of beautiful. See how you'll feel that day. Then, after your hike, we recommend heading to Nobu Malibu for lunch – with a patio that's basically on the ocean and food that's as delicious as it is at every Nobu location, you'll come for the food and stay for the sound of the ocean waves as you sip your Sunset Spritzer. It doesn't get more Malibu than that. And after your Malibu adventure, head back to the Westside. End your weekend by doing some shopping in Century City, or alternatively, go to the Grand Central Market and try everything from the renowned sandwiches at Eggslut to the ice cream at McConnell's. And if you still have room for more, end the day with dinner at Wolvesmouth – it's actually more of a dinner party anyway.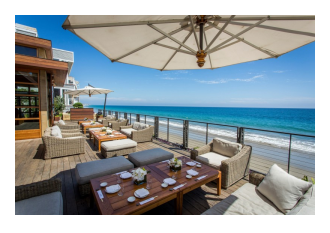 Nobu Malibu
And by the time you're done with all that, who knows? Maybe it'll already be time for spring back home. Or, maybe you can just come back to LA soon. After all, it only takes 48 hours to do LA right.