*NOTE:  Our hearts go out to the Sri Lankan people, for the recent tragic events.  Our feature on Sri Lanka ran earlier this month, and we are devastated that something so terrible could happen in a place so beautiful, genuine and kind.  We know that one day, and we hope soon, that peace will be back in this beautiful place.
There are two types of personalities. As Type A's, some of us are perfectionists in many ways (although self-aware enough to own it). If something needs to be done right, we do it right. Others, the Type B's, are more easy-going: it's not always important to strive for perfection, and sometimes the adventure is in the journey itself. But when it comes to travel, there is no such thing as perfection. And better yet, there are certain places where the beauty actually lies in the imperfection. Welcome to Sri Lanka.
Sri Lanka isn't perfect—which is exactly what makes it an experience different from the ordinary. Serious surfers travel across oceans for the waves, and yoga fanatics feel like the prodigal son returning home. For those who appreciate pure, unadulterated beauty, from the terraced tea plantations to mountain peaks that you climb to take in the sunset, this is what lifetime experiences are made of. This is a place where the air is clean, "organic" is a way of life (not a trend in the morning markets), and the people could not be kinder. In a culture with a 98% literacy rate, the country itself may still be developing, but it is a country to behold.
Thank You, Aman
What makes it all the more attractive to explore is that Aman has been firmly ensconced in the colonial town of Galle, where time has just stood still on its cobblestone streets. Although Aman is known for its modern hotels, in this case, they stayed true to the historical 1700s architecture and design, and you undoubtedly find yourself in old-school Dutch-trading-times Sri Lanka. Just with way more luxurious rooms and an ayurvedic wellness and yoga center, which alone is reason enough to make the voyage to Sri Lanka to markedly improve your health. One of the most genuine experiences of the region is that of Ayurveda, and the Aman on-staff doctor will get you sorted on your health goals. What's even better, is that part of his treatment involves Ayurvedic spa treatments – which may just be the best medicine ever.
The beauty of the hotel is that it is right in the historic town, where you can be entirely on foot for days, as you explore the old fort town and wander through the gem shops for which Sri Lanka is famous.
But Aman covered all their bases in Sri Lanka, as they also have the only luxury hotel in the famed beach area of Tangalle. It may not be the place for a novice surfer, but everyone can be a professional in the spa. And, the food at the resort is exceptional: it's hands down the best authentic Sri Lankan cuisine in the country. It's so clean, that even if you gorge yourself on each meal, you will come out a healthier person.  
A Country Known as Ceylon
One of the most unique experiences in Sri Lanka is exploring the tea plantations. The historic name of Sri Lanka was Ceylon, named after the tea that makes Sri Lanka the fourth largest tea-producer in the world. Several new boutique hotels have opened up in the Hatton area, where the majority of the tea plantations are located – but keep it old-school, and stick to the British colonial influenced Ceylon Tea Trails, a portfolio of five Relais & Chateaux properties. It's worth the several thousand miles most travel to Sri Lanka for that perfect cup of tea. There is a stillness of the plantation that allows you to catch up to life, and to hear your own thoughts.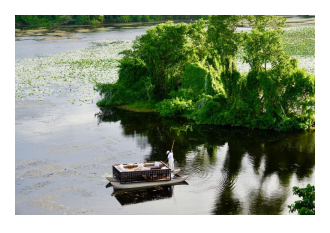 What to Know:
The distances between towns are navigated mainly through rural winding roads (except for a new highway from Tangalle up to Colombo). Unless you are helicoptering, make sure to book a very comfortable car, and get ready for a quality road trip.
Some of the tea experiences can be overly touristy, or not very aesthetic. The best tea experience is actually not in the Tea Trails, but rather close to the town of Galle, at the Handunugoda Tea Plantation, which is famous for white tea.
Instead of visiting a factory in Hatton, we recommend hiking the Tea Trails, doing a safari to see leopards that hide in the hills, and just taking in the beauty of the terraced plantations.      
Somehow, Sri Lanka isn't overrun by tourists, though this won't last forever – the number of tourists tripled between 2010 and 2017. Sri Lanka may not be perfect, but it's guaranteed to be unlike anywhere you've been before – in the best of ways. There's real culture, real people, and a real connection to both. And the best part? If your Type A personality pops up, you can order a cup of Sri Lanka's world-famous tea, and consider it perfection in a cup.