You've organized your closet. Eaten every bagged snack out of your pantry. Watched an entire season of Tiger King. We won't judge. But all of this has been done within the confines of your home, and right about three weeks ago, you could use an escape. So why not escape in your mind, and read about the 20 Top Places to Travel for the 2020s?
We're not saying hop on a plane this week, or even this month, and for some, not until the end of the year. But you can still dream, even in quarantine. It's a new decade. If you're in a reflective state of mind, it's the chance to think about what you want out of life over these next 10 years. (Likely not being quarantined with your mother-in-law, god bless her.) Most of us have the time nowadays to map out a plan, so make it count. You may not be boarding an international flight for some time, but these spots are timeless.  They are the top places to travel for the 2020s.
Bhutan
Because on every bucket list, there should be a life-changing spot. We're here to let you know, on the list of top places to travel, Bhutan is yours. You'll hike up to the iconic Tiger's Nest and have a spiritual experience of sitting in a special prayer ceremony with monks. You'll visit the Temple of the Divine Madman and laugh like schoolkids at the phalli painted on the surrounding buildings.  And you'll meet people who will change your life. Bhutan is a place that has an indescribable positive energy that overcomes you. Happiness is at the core of Bhutan. You have to love a country that measures its success using Gross National Happiness in lieu of GDP.
Slovenia
If there's one of the top places to travel to this summer, providing there's no crazy quarantine requirement upon arrival, it should be Slovenia. The food and wine are off-the-charts good; it's one of the rising culinary capitals of Europe. Also a drive through country is just stunning. You can lunch in the Alps and be in wine country for dinner in one day.
Zimbabwe
Remoteness, nature, and beauty sound like the perfect recipe for a social distancing vacation. It is always a good time for a safari and to explore such a remote, unique, yet luxurious part of Africa. Thanks to Singita, one of the top lodge portfolios in the world, Zimbabwe is even more attractive. Singita should actually be a destination bucket list itself, with lodges throughout Africa. Their abode in Zimbabwe — Pamushana — is especially notable, and not only for the luxury. They run a food program in the area that feeds 20,000 kids daily, just because they can.
Japan
The Olympics, as we are all looking forward to our do-over of 2020. So many people in Japan have been working their butts off for these games.  And it's going to be an even greater celebration when we're all past the pandemic. Japan we are sure will roll out the red carpet for the world next summer. Regardless of the Olympics though, Japan is always bon the list of top places to travel. Their food, culture, history and natural beauty, are unique to this special country.
Iceland
The ability to hike for miles, horseback ride, sit in waters of the Blue Lagoon, and have the Northern Lights chase you, sounds like reason enough. With all the connection to nature, Iceland is one of the top places to travel for anyone who loves beauty.  Also, there are lux places to stay, with the opening of luxury spots like Deplar Farms and The Retreat.  Iceland is prime for a visit.
Namibia
This is one of the top places to travel for the sheer vast beauty, as far as the eye can see.  Namibia has luxury camps, and the thrill of running down sand dunes, feeling as free as a kid again. Yup — you can soak this experience all in. We're thinking New Year's or even sooner as borders begin to open up and we ease back into the world.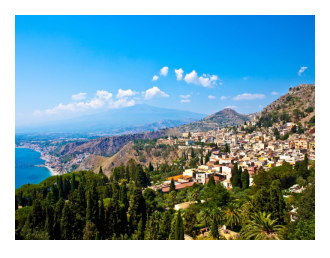 Sicily
Why to go: There's something about the simple life of basking in warm sunshine, stopping by an arancini stand while walking through the streets of Taormina, and then sitting on our balcony at the Grand Hotel Timeo watching Mount Etna in the background that sounds really attractive right now. We love you Italy, today and always.
Bolivia
The Salt Flats, with their reflective mirror illusion, have been in our sights for many years. But there was always an issue — nowhere to stay, a political coup, a global pandemic; however, we know stars will align when the time is right. The opportunity may be within the next year, as now there are the luxury pods at Kachi Lodge, and explora, the leader in luxury ecotourism, is going to be back with their travesías from the Atacama into Bolivia in spring 2021. Also, La Paz was well on its way to becoming a culinary and art destination, and we know it will be.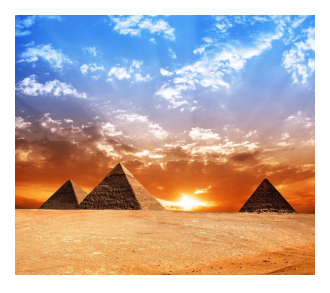 Egypt
Why to go: To see where modern civilization essentially started is pretty darned special. In Egypt, you will take in the surreal Pyramids of Giza and architectural sites like Abu Simbel, which are the definition of bucket list. Done right, you get smarter and more enriched just by stepping foot into this country. Highlights include cruising on the Nile with the Oberoi and waking up early to catch the sunrise, which ascends horizontally and slowly, like the long history of the country.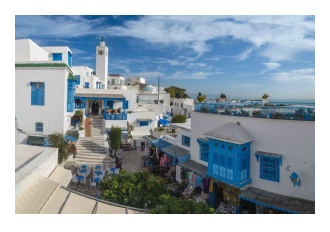 Tunisia
This is the unsung hero of the region.  And, not to make comparisons, but maybe the most beautiful of the countries in Northern Africa. It's a destination you visit and can't believe it's not on the tourist circuit.  Tunisia has picturesque blue and white towns in a stunning Mediterranean setting. Also, it has a history rivaling Rome, as one of the most powerful places in the world. Bet you didn't know that. There is so much of Tunisia to discover. It's an insider destination — like an advanced course or PHD in travel. But yet it's accessible to anyone with the curiosity to go off the beaten path.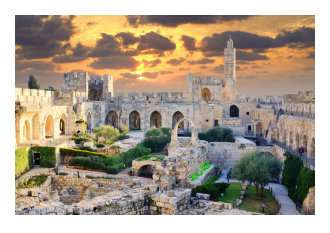 Israel
It's the Holy Land.  History, albeit complicated, makes Israel a lifetime pilgrimage.  Also they have a food scene you can't believe they're churning out in casual spots that would otherwise be in formal Michelin restaurants.  For evenings, they have nightlife for all ages, as you're never too old for a bender.  Also, the hotels are destinations unto themselves, like the new Six Senses in the Negev Desert.
Cambodia
Why to go: Sunrise at Angkor Wat. We could stop there, but there is so much of this country to explore. Siem Reap is the main town where you would base yourself with Aman, and take excursions to the Inle Lake villages, which are all on stilts, while interacting with the locals.
Ukraine
Why to go: If it seemed like all your very best-traveled friends were in Ukraine last year, there's a reason why. To say that you've driven a tank at least once in your life could be one of them. Seriously, it's a thing there. As is boxing, where you can work out in the gyms of famed brothers Vitali and Wladimir Klitschko and feel like you've been in a street fight after. Nightlife is as glamorous as it gets, as are the beautiful people. Chernobyl, which was once a place you would never consider visiting, is now firmly on the destination circuit, along with the charmingly authentic city of L'viv.
Mongolia
Why to go: Because you've been everywhere except here. There is so much unknown and ripe for exploration in Mongolia. One of the least-visited countries on Earth, especially during the winter, this destination should be saved for when you can hike and take in nature during the much warmer summer. The people, culture, and natural beauty of this remote country make it a must-do once in a lifetime.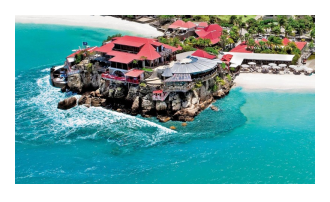 St. Barths
Why to go: The past few holidays since the hurricane have just not been the same, without Christmas to New Year's in St. Barths. This past season, however, the island was back in full force, led by the reopening of the iconic Eden Rock. It seems that all of St. Barths took this opportunity to make what was already great better. We think this will be an even more popular post-pandemic destination to post up in a villa with your crew or anchor offshore in your yacht.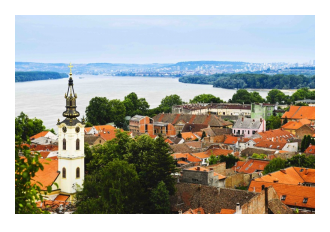 Serbia
Why to go: Tall, surreally beautiful people, a burgeoning art scene, a private tour of the Presidential Palace, and nightlife that's firmly in the top five in the world — and not just on a seasonal basis — are some of the reasons to visit Serbia and its capital Belgrade. It's off the beaten path, but that's what makes it so interesting. In recent years, the capital has undergone major construction, which should be complete by the time travel is back in full swing next summer. The wine region is also undiscovered, and the rustic and uniquely Eastern European countryside is prime for exploration.
The Five Stans
Why to go: Otherwise known as Kazakhstan, Uzbekistan, Turkmenistan, Tajikistan, and Kyrgyzstan to you. Part of the ancient Silk Road route, this region is one of the less discovered yet beautiful and relatively safe places to travel in the world. It's not easy to get here, but one you arrive, there are vast mountain ranges, stunning architecture, historic bazaars that were once centers of trade, picturesque towns, and so many more sites that they cannot be listed. This is a place where you can easily spend weeks discovering the distinct and nuanced beauty of each country.
Rwanda
Why to go: You would be hard pressed to talk to anyone in the social impact world without their mentioning the success of Rwanda, and even harder pressed not to hear the international community's praise of President Kagame for his work in getting the country back on track after the genocide. Rwanda is a leader in Africa, and it doesn't hurt that it's also one of the most naturally beautiful countries in the region. Gorilla trekking just got a major dose of luxury with the openings of both the One & Only and Singita Kwitonda, which give you the best of all situations to see this species that, if we don't take care, may be extinct in our lifetime. Africa changes your life and makes you realize how important conservation is in this world.
Armenia
Why to go: The people here grew up eating caviar on sandwich bread for lunch. We almost booked our ticket for this reason alone, but there is so much more to this country. The culture and history factor high on the enrichment scale, along with stunning old villages, ancient monasteries, dramatic clifftop viewpoints, and a beautiful people watching scene in the cafes and restaurants of its capital Yerevan. The wine region is undiscovered by most of the world, so you'll want to bring an empty suitcase and make an exception to your no-checked-bags rule to bring home spoils you can't find anywhere else.
New Zealand
We're hard pressed to think of a year when New Zealand is not on our go-to list. There's a reason why the likes of Julien Robertson, James Cameron, and Peter Thiel own massive swaths of property there. And it's also why the government had to put the kibosh on foreigners acquiring land in the country so easily. New Zealand is one of the most naturally stunning places on Earth. Then there's the  cool people, including a Prime Minister who made the tooth fairy and Easter bunny essential jobs during the pandemic.  It's where everyone — if they let you in — should head to ride out the next pandemic. We would just do the circuit of Julien Robertson's luxe lodges throughout the country.  Because when in New Zealand, why not chalk it up to the trip of a lifetime.