Although Aman properties are generally the holy grail of luxury, comfort, and sheer chic style, one of the other hundred reasons we'd choose to stay at an Aman resort is for the adventure. Believe it or not, there are a handful of Aman destinations that stand out above all else when it comes to pushing your limits. We're not talking about the stuff you can do in your hometown – we're thinking more along the lines of camel polo and Via Ferrata routes.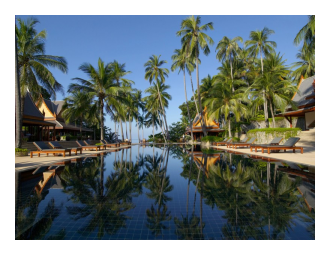 Amanpuri , Thailand
Amanpuri is the first Aman destination to open a Muay Thai boxing ring. In other words, under the guidance of Amanpuri's resident coaches, guests are able to practice "the art of eight limbs," learning how to use their firsts, elbows, knees, and shins in self-defense to improve mental and physical health (the way Aman inevitably always does). Better yet, this all takes place alongside the state-of-the-art new spa and fitness facilities as built earlier this year – so you can truly rejuvenate after the workout of your choice.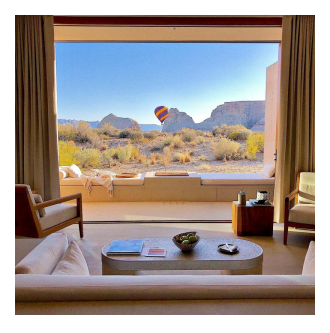 Amangiri, Utah / Amangani, Jackson Hole
The Aman properties of the Western U.S. offer new Via Ferrata routes, which are protected climbing routes you mostly come across in the Alps (Italian for "Iron Path"). Amangiri's network of routes includes a steep ladder climb, and a crossing over a bridge that's just six inches wide – but the views from the top alone are worth the climb. At Amangiri, the route features steel cables across canyons on narrow suspended bridges, and iron rungs on granite walls – also complete with awe-dropping views of the alpine terrain, Snake River Valley, and Yellowstone National Park. At both locations, thrill-seekers can pair these terrains seamlessly with the Aman spas, fitness centers, yoga pavilions, and heated outdoor swimming pools and jacuzzis. Of course.
Amanjiwo, Indonesia
At Amanjiwo, Aman's team of Javanese Sherpas set off from the luxury resort to lead a three-hour hike to the summit of Mount Prau for a volcanic breakfast. And yes, you read every part of that sentence correctly. If you reach the peak at dawn, you can watch the sun rise over the jungle, and there's nothing else quite like it. Needless to say, upon your return, a herbal salt bath and a traditional Indonesian pijat massage will await.
Amanbagh, India
If you are as seasoned a thrill-seeker as you think you are, we know of one thing you probably haven't tried: camel polo, the "sport of kings." And chances are, you certainly haven't tried it at Rajasthan's pink-stone palace as a one-time Mughal royal retreat. Aman's experts will have even the most inexperienced riders match-ready after one session (short but intense), and ready to put your skills to the test in a first game. Because let's face it, there's trying new things, and then there's camel polo.
Amanera, Dominican Republic
The Aman experts at Amanera, have prepared a canyoning trip to Rio Blanco in the heart of the mountains for you – which is exactly what it sounds like. Hiking, swimming, jumping, and rappelling as far as 150 feet among the flora of the environment. And once again, Aman can't be beat. When you're tired after a full day's intake of adrenaline, a donkey ride will await to take you to have your hearty traditional Dominican lunch served.
Related Article: Where to Stay in Jackson Hole