You asked for it; we deliver.  Welcome to our new pocket guides, which nutshell all the cities, you travel around the world.  They are as mainstream as Paris and London, all the way to weekend getaways to places like Montreal.  Rachel Singh, our Features Writer and Montreal native, shares her go to list of spots.  This is your nutshell travel guide to Montreal if you want to be local for a weekend.
Good for: 
Couples, small groups, families – literally everyone. It's the ideal destination for a long weekend.
When to go: 
Montreal has something to keep you busy year-round. That being said, unless you are looking for a winter wonderland experience, you'll enjoy it more from May to October.  At this time, you can walk around town without worrying about getting frostbite.  Also the places in this travel guide to Montreal really shine during the summer to fall months.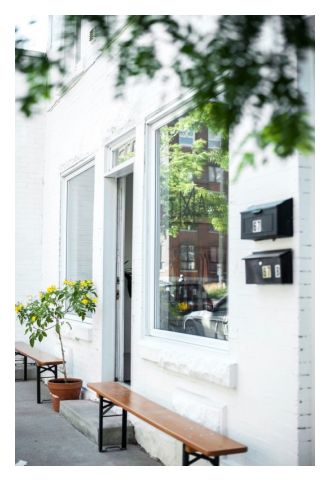 What To Do:
Bike along the Lachine Canal:
Rent a bicycle from one of the local vendors or a Bixi (Montreal's public bike system) and go explore the southern part of the island on this family-friendly 13.5km bike path. Start from Old Montreal and pedal your way to the Atwater Market, passing along the famous "Five Rose" sign and Habitat 67 cubic building. Do like the locals and stop by the Atwater Market in the buzzing Le Sud-Ouest neighborhood.  Here you can buy local produce and products for a picnic along the Canal. You can also grab a bite to eat from one of the food stands outside, like Singaporean street food from Satay Brothers.
River-Mountain Walkway:
As the name suggests, this walkway goes all the way from the St-Laurent river to the top of Mount-Royal in a little less than 4km. Built in 2017 for Montreal's 375th anniversary, the walkway passes along multiple landmarks and historic sites. Mount-Royal is located at the center of the city and has a long staircase of approximately 300 steps that quickly takes you to its summit. Once on top, you will be rewarded with a beautiful view of the city.
Mile-Ex / Le Plateau:
Often referred to as Montreal's Brooklyn, the Mile-End is the creative neighborhood of Montreal. It's filled with charming cafes, bagel shops, and artisanal stores. Stroll through the area and slowly make your way to the Le Plateau neighborhood.  Here you can see the beautiful plex residential buildings with their signature outdoor staircases, unique to Montreal.
All this walking will definitely leave you exhausted. Make sure to pack your bathing suit and head to Bota Bota: a spa on the water. Once on the Condé Nast Hot List for new spas, this old ferryboat was converted into a luxury spa.  It is now a piece of heaven with the city skyline visible in the background. They offer a water circuit and menu of skin treatments.  You can even enjoy a relaxing massage to the sound of your private harpist.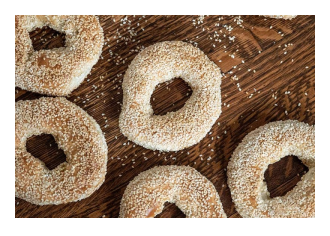 Montreal restaurants:
An ode to Jewish cuisine, the family-run Arthurs is a popular brunch or lunch destination for locals and families. The Moroccan Challah Toast and Syrniki soaked in warm Quebecois maple syrup makes this casual and vibrant place a must on our list. Open every day for breakfast and lunch. No reservations.
This is a tiny Old Port bakery serving some of the best sandwiches, soups and salads in town. The front counter is always full of mouthwatering brownies, cookies and almond croissants. Open Wednesday to Sunday for breakfast and lunch.
This is a wine bar, serving inventive vegetable-centric plates to share and seasonal BBQ items. It has a cozy back patio and friendly atmosphere elevated by talented chefs, and knowledgeable staff and sommeliers. Open Tuesday to Saturday. No reservations.
This establishment specializes in everything foie gras. The cuisine presents seasonal Canadian classics with a pinch of hedge and controversy. Think foie gras poutine or poor man's pudding gratine. It's rich, heavy, and divine. Reservations are a must.
This neighborhood favorite is your go-to place for a laid-back evening, sipping on natural wines and munching on an elaborate cheese platter. They also have a pleasant patio for the warm summer nights. Open every day from 4pm.
Any proper travel guide to Montreal, has to have this bagel shop on the list. Open 24/7 since 1957, this old- school bagel shop is known for its delicious Montreal-style bagels, baked in the wood-fired oven.
With their infinite poutine options, from Mexican to vegan, this modest establishment can satisfy your greasy cheese curd cravings until the wee hours. The place is as busy over lunch as it is around 3am once the bar closes. Open 24/7.
The Travel Guide to Montreal 
A Nutshell List

Eat
Arthur's Nosh Bar
Olive & Gourmando
Vin Papillon
La Buvette chez Simone
St-Viateur bagels
La Banquise
See
Canal Lachine
Atwater Market
Mont-Royal
Bota Bota
Le Plateau
Mile-End
Old Montreal