From a culinary point of view, Italy means pasta. And lots of it, please. When you visit Florence, odds are that you'll want to know what spots are serving up the best of Nonna's recipes.  The Renaissance city is most famously known for its Florentine steak. Still, its pasta scene is a must-try. It's even better when you add truffles, whether they're the summer variety or the famed Alba when in season. This is your guide on where to find the best pasta in Florence.
Tamerò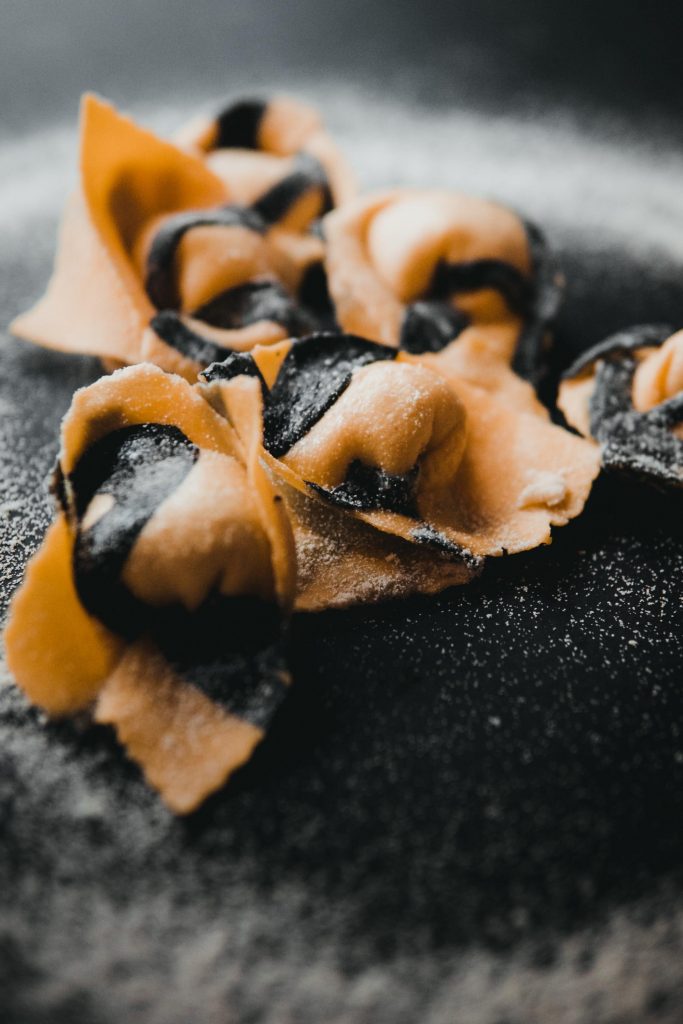 Tamerò is a top-notch pasta and pizza bar. Daily, you'll find the staff of Tamerò handmaking some of the best pasta in Florence, and you can get a proverbial first-row seat: they're plying their craft for all to see at the front of the restaurant. With a trendy atmosphere and unconventional menu, Tamerò breaks and honors tradition simultaneously. You won't just get possibly the best pasta in Florence; you'll get a unique dining experience.
The Atmosphere
Tamerò is directly on the popular Santo Spirito piazza, with outdoor seating that has direct views of the church. If you want to sit outside, make sure to put in a special request. Also, we suggest you plan ahead. Reservations are a good idea.
For those not dining al fresco, the interior is a narrow, industrial space. Don't expect white table cloths and formal service; the vibe is borderline grungy and definitely cool. Tamerò  has an "unfinished" aesthetic, paying homage to the space's original function as a garage. Feminist art lines the walls.  It's probably the most Brooklynesque restaurant you can find in Florence.
The Pasta
The creativity does not stop at atmosphere. Tamerò goes beyond the classics, and its pasta section is particularly innovative. We tried the black and white tortelli filled with ginger potatoes and cuttlefish ragu.The tortelli are massive, dumpling-like ravioli, with a filling that is at once crisp-flavored, astringent, and soft. The ravioli are nestled into chewy and salty cuttlefish pieces with a thick, tangy, slightly spicy sauce. It was unlike anything we've ever tried, and yes, it somehow works.
Acqua al 2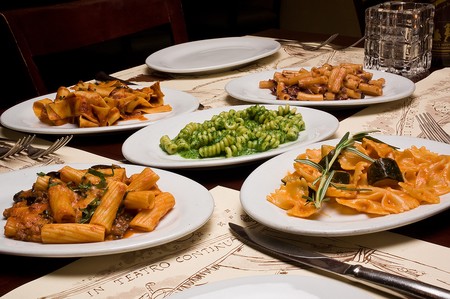 Since 1978, Acqua al 2 has served up celebrated takes on Italian cuisine, with clever flavor profiles. For example, Acqua is well known for (yes, really) blueberry steak. There's also an impressive wine list here, which says something for a city known to take its wines seriously. For those who can't make it to Florence but still want to experience an authentic Italian eatery, Acqua al 2 is now stateside, too, with locations in San Diego and Washington D.C.
The Atmosphere
Decorative plates signed by famous actors and musicians line the walls. It feels like a classic Italian restaurant that's both intimate and romantic, while still lively with guests clearly having a good time. Tables are dimly lit and flanked by stained-glass cabinets and wine-bottle-filled shelves. The service is familial and friendly; it's the kind of place where the owner might bring you a complimentary glass of dessert wine or a slice of cheesecake. Acqua al 2 is big on service, and the staff work hard to ensure a good time for all. Reservations are required.
The Pasta
Acqua al 2 is home to some of the best pasta in Florence. For a taste of the best first-course offerings here, we tried the Assagio di Primi. This dish is a sampling of multiple menu items. The waitstaff started us off with rich tubini with vodka sauce and mozzarella. Hearty rigatoni with eggplant followed. After that, we enjoyed shells in a rich and traditional ragu, and a creamy risotto with porcini mushrooms.
Trattoria 4 Leoni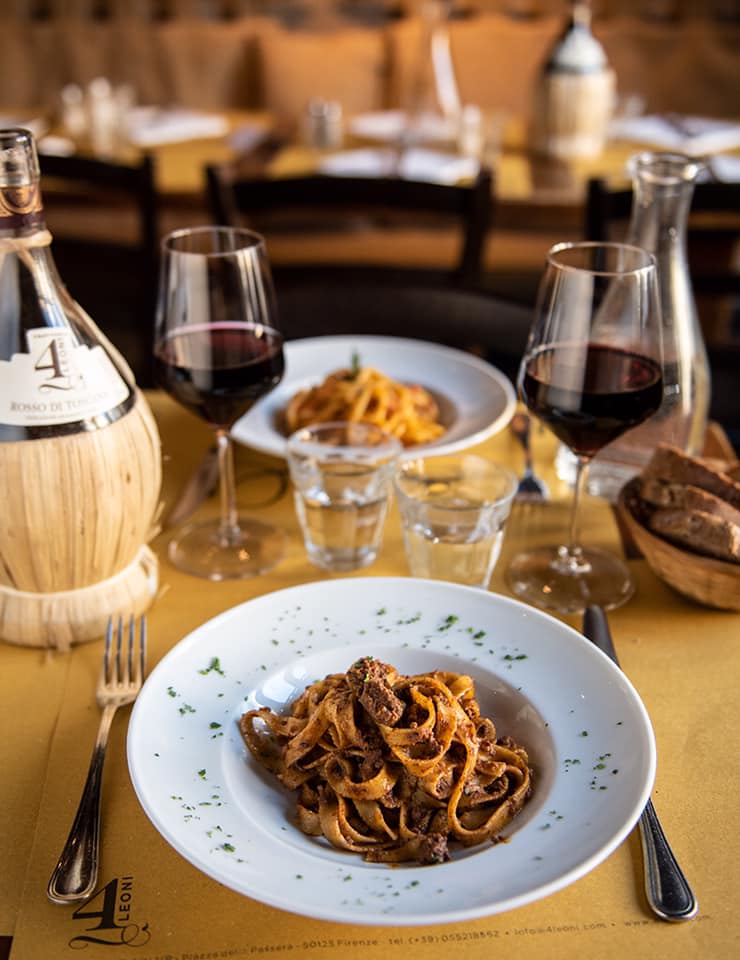 4 (Quattro) Leoni is a well-loved restaurant in Oltrarno that offers traditional Tuscan cuisine in a contemporary style. All of the Florentine classics are on the menu here, from Bistecca Florentina to Papa al Pomodoro. They kitchen staff swear by the use of fresh, seasonal ingredients.
The Atmosphere
4 Leoni is one of the best places in Florence for pasta, especially in the summer. Outdoor seating is on the Piazza della Passera, lined with plants and flowers. There's an air of sweetness and elegance at this place. While you dine, you'll observe locals and tourists congregating at corner wine bars or sipping a spritz at Bulli & Balene next door. The waitstaff is extremely cordial and helpful.
The Pasta
We tried two of 4 Leoni's signature pasta dishes: taglierini with porcini mushrooms and pear with taleggio in asparagus sauce. The taglierini is dense and handmade. It is complemented by a sweet and woody mushroom sauce, with chunks of meaty-textured porcini. But the taleggio-and-pear dish is the star of the show. We were served fruity dumplings with small bites of crisp pear in an almost cakey filling, all coated in a creamy, savory sauce.  It was the perfect balance of flavor and texture, crunch and softness, sweet and umami.