Whether you've been naughty or nice in 2022, it's that time of year when you drop some coin on gifts for friends and family. Yes, the annual pajamas or slippers are always a thoughtful touch. But what if you got a little creative? This gift guide is inspired by travel. Whether it's to cook the meals you had on travels at home, make the drinks you had at that little speakeasy in London, or gear you need to travel, this is the list to inspire your gift giving this year. And it doesn't mean you need to break the bank either; here it's all about the combination of high and low.
Travel Necessities
Your luggage and travel gear speaks volumes on who you are. Here are a few pieces for that person on your list who forgoes the sweatpants on the plane.
Gucci Savoy Trolley
Good for: The Gucci Savoy Trolley is ideal for the jet-setters on your list.
There's no denying the sleek and stylish design of the new Savoy Trolley, true to Gucci standards. While the vintage design alone is sweet enough, fashion meets function with this carry-on. Choose from beige and blue or beige and ebony to make all the holiday gift wishes come true for someone special on your list.
Where to buy: Online at the Gucci store.
Louis Vuitton Félicie Pochette
Good for: The person on your list who's always on the go and doesn't want the weight of a full-size purse interfering with an impressively fast walk.
This 3-in-1 from Louis Vuitton has you covered for style and utility. Whether your gift-getter's outfit is in need of a clutch, wallet, or over-the-shoulder moment, this mini bag will her looking her best. The clutch is just big enough to hold keys and a smartphone, which means it's the perfect holiday gift to go with that dress she wishes had pockets.
Where to buy: Visit LV's website to order.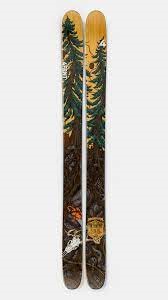 4FRNT Skis
Good for: This holiday gift is perfect for someone who's always hitting the slopes.
No matter if your favorite skiers prefer powder, resort ski, or free-riding, 4Frnt Ski has a pair that will keep them riding in style. Choose from the all-new sleek and chic designs, including Renegade 4-Lock, MSP 107, and Inthayne. Plus, loads of accoutrements from poles to skins are available.
Where to buy: 4FRNT's website.
Sable Labs Core Collection Gift Set
Good for: Some people need their routines portable. This one's for them.
Sabrina and Idris Elba have been cooking up some serious cosmetic magic. With ingredients that can only be found in Africa, such as boab, a skincare routine will become a special treat.  This set has everything to keep skin clean and moisturized, all all together in a sweet little travel bag.
Where to buy: Sable Labs website.
Gifts for the Chef
Many people live to travel, and travel to eat. And why not bring those inspired dishes from around the world home? These are the tools for the chef on your list.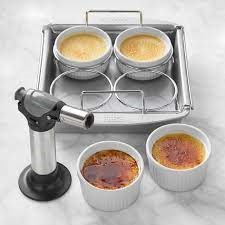 The Crème Brûlée Set
Good for: The pastry chef or lover of all things French.
Crème brûlée is an art, so why not make someone on your list a master at it? For that person who has been leveling up their dessert game all year, there's no better holiday gift. There are a million variations of the beloved dessert to try, and this set can be used again and again to get that perfect spoon hit. Bonus: The blowtorch is included.
10-Piece Cookware Set from GOOP
For that person in your life looking to bring their kitchen — or their cooking skills — up a notch. This cookware set includes all the cookware an amateur chef needs to start a culinary journey, making it a super-useful holiday gift. It includes a sauté pan, casserole pan, two frying pans, and two frypans.
Good for: The new homeowner or the home cook.
Where to buy: Goop's website.
Mosser Colored Glass Cake Stand
Good for: The baker or cook whose creations deserve to be on display.
No matter what's cooking, there is a Mosser cake stand to give a little extra pizzazz to the table spread. With three sizes — six-inch, 10-inch, and 12-inch — the possibilities are endless for creating a professional-level presentation. Plus, the glass pieces are handcrafted, which means you'll be giving a truly unique holiday gift.
Where to buy: Food52's website.
Gifts for the Mixologist
You still get a thrill out of finding those local bars when you travel, where the bartender does things you thought impossible with a few bar tools. Because you appreciate a good cocktail, and you want to try your hand at recreating those drinks at home. These are a few tools for the aspiring mixologist on your list.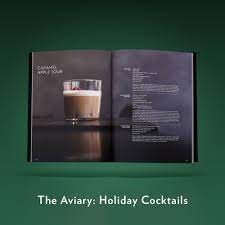 The Aviary Cocktail Books Holiday Bundle
Good for: Do you have a friend who keeps freshly-squeezed lime juice in the fridge and a martini glass in the freezer? This one's for them.
This holiday bundle of cocktail recipes from the Aviary will keep them busy crafting delectable new drinks. If you're lucky, the beneficiary of this holiday gift might even prepare a drink or two for you. Totaling 540 pages, these books will keep the cocktail connoisseur in your life busy through the better part of the year.
Where to buy: On the Aviary's website.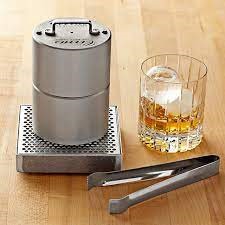 Cirrus Ice Ball Press Kit
Good for: The person who likes drinks on the rocks.
Real mixologists know the secret to a good cocktail is getting it cold without diluting it. This is why they will appreciate this holiday gift, which creates perfect spherical ice "cubes" that melt slowly and evenly. Watered-down Manhattans are a thing of the past for someone on your list.
Crafthouse by Fortessa Cocktail Smoking Box
Good for: The mixologist who doesn't mess around, of course.
This is the ideal holiday gift for the mixologist who wants to take his or her skills to the next level. Like, the infusion level. With this top-notch smoking box, new craft cocktail heights will be unlocked. The spirits connoisseur in your life is going to seriously appreciate you.
Gifts From Around the World
You see some cool stuff around the world that needs to make it into your suitcase. Here are a few destination-inspired gifts for your holiday hosts this season.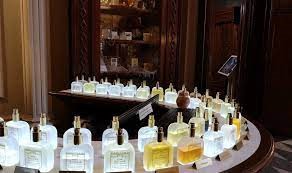 Perfume From Santa Maria Novella Farmacia
Good for: Just about anyone, especially that tricky person whose tastes you can't quite pin down. Everyone likes to smell nice, right?
The world's oldest pharmacy is located in Florence, and it should rank high on your travel bucket list. The apothecary has a host of rejuvenating soaps, perfumes, and sprays. The eau de cologne collection online has over 40 scents to choose from. The best thing for you — and those you're buying for — is that you don't have to venture all the way to Italy to get your hands on these goods.
Where to buy: If in Florence, a visit in person is a must. For those of us stuck stateside, there's an online catalog to order from.
Selamlique Chocolates
Sure, as a travel mag we're partial to internationally-sourced super buys. But with these chocolates from Istanbul, we really aren't messing around. Selamlique's celebration box is the perfect holiday gift for someone with a sweet tooth. The delectability will last for days with an assortment of chocolate-covered everything, from pralines to croquants.
Good for: The foodie in your life who isn't afraid of life's little (Turkish) delights. This is the perfect unique host gift for your holiday parties.
Where to buy: Selamlique's website, which also sells some pretty incredible coffee.
Home Decor Inspired by Travel
You stay in some of the best hotels around the world all year that inspire your design, and the way you live at home. Here are a few gifts where, no, you don't need to bring a bigger purse to the Soho House to snag a glass.

Hermès H Diagonale Blanket
Good for: Those who love Hermes so much they want to wrap themselves in it. This is the gift to remember those trips to Paris.
This hand-woven, 100% cashmere blanket delivers the Art Deco along with a Hermès history lesson. Its geometric design is true to the graphics of an original Hermès ad from 1929 for male and female accessories, called "For Gentlemen and Ladies." The motif still holds true on the unisex gift front. Five vibrant color schemes make it hard to choose which one your Hermès lover will like most.
Where to buy: Visit the Hermes web site to order.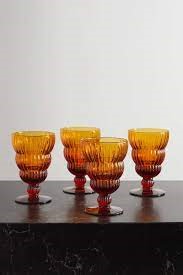 Soho Home Havana Glass Goblets
These four stylish goblets are perfect for wines and tall cocktails and mocktails. Regardless of what's inside, the glasses will add refinement to any dinner table, making them a holiday gift any homeowner will be pleased to receive. They come in pink and orange, and for those who serve year-round, we recommend a set of both so they're never out of season.
Good for: That friend who's always hosting. Most likely, you'll also be sipping extra elegantly on New Year's.
Where to buy: You can snag these on Net-A-Porter.
A Gift for Everyone
Chances are if you're reading this, you like to travel. A gift certificate for travel can be just what that impossible-to-buy-for person on your list needs.
Six Senses Gift Certificate
Good for: That person on your list who is in dire need of a getaway.
With 22 destinations, including a new one in Ibiza, someone on your list is going to have a tough choice on their hands. Where to indulge in a vacation that lets you hit the reset button? With an emphasis on both luxury and spirituality, a holiday gift certificate to Six Senses is the gift of rejuvenation.
Where to buy: Check out the offers on Six Senses' website.
Related Articles:
Host Gifts for the Model Houseguest