Every year, we share the inside scoop on what's in the Oscars gift bags that the lucky presenters at the ceremony receive. The swag is so valuable that recipients pay taxes on it. But to be honest, we're usually a little underwhelmed by what's in the Oscars swag bag. This year, we've come up with what we would include, and it's as good as it gets.
For those who plan to stay up to date with what the A-listers are wearing, where they're going, and what they're filling their luxury homes with, this one's for you. You can think of this as your Spring 2023 guide to gifts, shopping sprees, and staying on-trend. Honestly, the recipients of the real Oscars swag bag might even be jealous.
The Galavante Oscars swag bag means luxury at home and abroad; so we've included everything from crisp sheets to travel experiences of a lifetime. Here's what we would hopeto bring home after a night at the Oscars.
The Galavante Oscars Swag Bag 
Travel
No Oscars swag bag is complete without travel, because the nominees and presenters need a break after awards season. These are the places that are worthy for Hollywood's A-List.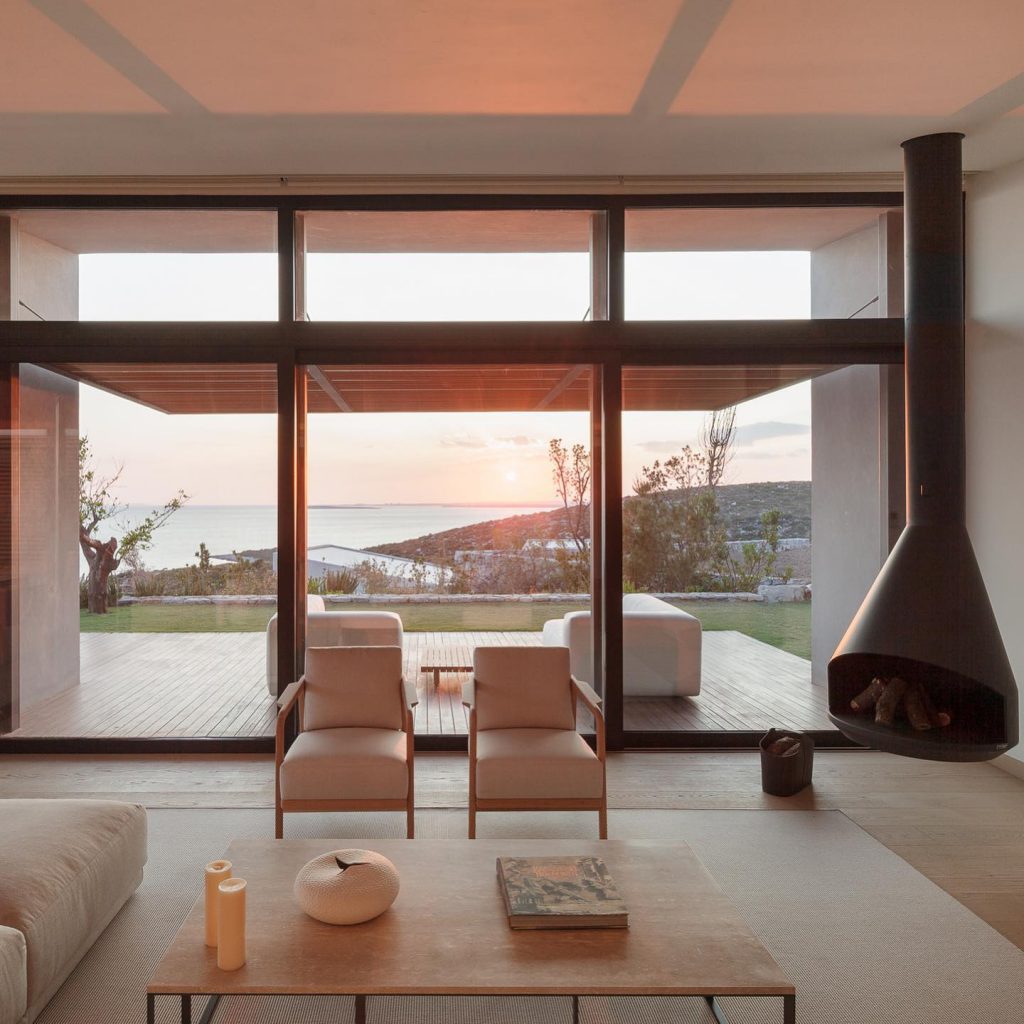 The Six Senses Gift Certificate
For the spa and wellness lover, any Six Senses destination is a winning one. With 22 hotels and counting, Hollywood's A-list can travel anywhere from Rome to Bhutan.
Value: One-week stay is about $15,000.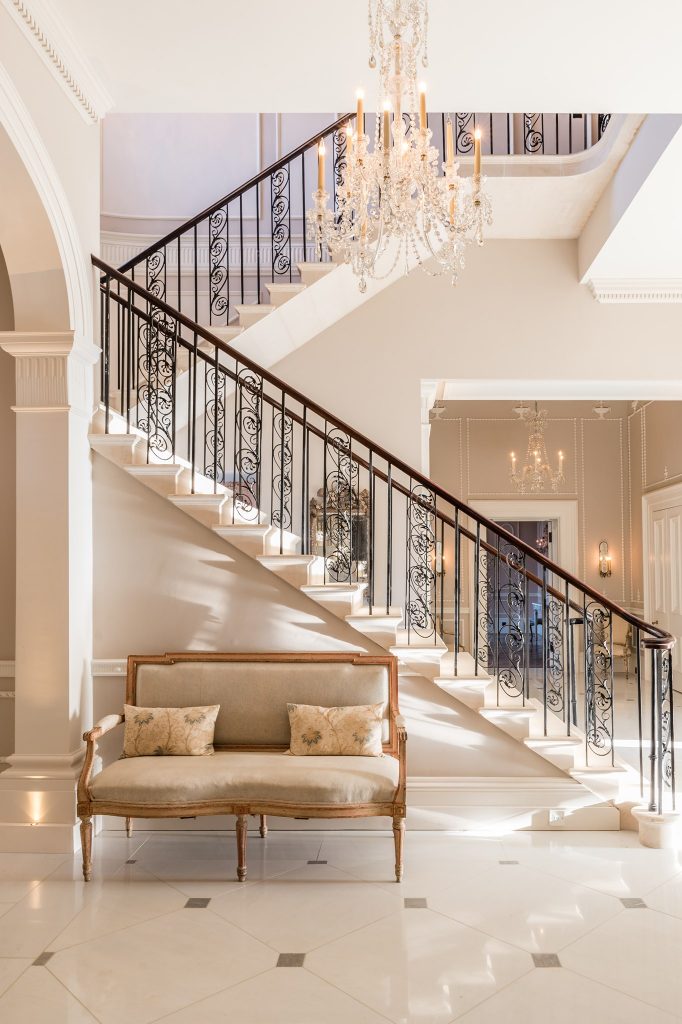 A Stay at Templeton House
There's always a good reason to go to London, whether it's a movie premiere or the BAFTAs. The inside place to stay is Templeton House. Feel like royalty in the recently-renewed 18th-century estate (to the tune of $40 million+), which was once the home of Winston Churchill. You may feel like you're in the Cotswolds, but you're actually still in central London, a quick car ride away from Mayfair.
Value: A two-night stay will set you back about $59,000.
Beauty

Intuisse Products
Stars have access to the best in beauty, so we would include a new product that promises the fountain of youth. Intuisse recently launched with an essential skincare routine that is based in Swiss science. So beauty is more than skin deep.
Value: Approximately $350 for the starter kit, and don't forget the micellar water that is a favorite to carry for travel. Until May 31, 2023, use code Galavante30 for a 30% one-time discount.

Aesthetician Mzia Shiman Facial Certificate
If you're going to treat yourself to a facial, it should be the best. Mzia is known as the Skin Whisperer, and the reason the top of the Hollywood food chain is event-ready for the Oscars.
Value: $1,000 for a total beauty transformation.

Skinney Med Spa
Sometimes, everyone needs a little help from their friends, especially when they do Coolsculpting and EM Sculpt. Because no matter how much time you spend at the gym, there are those stubborn spots that need a little nudge. It's all non-invasive procedures though, so you're still au naturel.
Value: $8,500 for a suite of customized treatments

Ora Space Acupuncture Facial Sessions with Kana
Is there a natural substitute for Botox? Yes, and it's the acupuncture facial at ORA space. This isn't just any acupuncture; prepare for an immunity boost, anxiety relief, and a renewed balance.
Value: $2,500 for a series of about four full-on acupuncture facials, which includes microcurrent treatment.

 Victoria Beckham Makeup
We think that Posh Spice, aka Victoria Beckham, is just crushing it in life. Hot husband, great kids, and an entrepreneur who spins fashion, beauty, and lifestyle into gold. Her top-of-the-line make-up has clean ingredients that are cruelty-free.
Value: $1,000 for a beauty shopping spree.

Shereene Idriss Dermatology Session
It's always good to have a doctor on call, for when what ails you is more medical-grade. Even better when she's one of the best derms in the business. Shereene gets you in shape so you don't have to go under the knife.
Value: $10,000

Art of Shaving Kit for Men
Of course, the beauty section wouldn't be complete without something for the boys. This kit will keep your skin smooth and stubble free.
Fashion
The 

Swag

 

Bag

 to hold it all: Saint Laurent Rive Gauche Tote 

Bag
High fashion tote bags are a gift in and of themselves; no sacrificing functionality here.
Value: $3,500

Holden Gift Certificate
Keep up with the season's trends with a gift certificate to Holden, which is so timeless that no matter your style you'll find something to love.
Value: $5,000 to get outfitted from head to toe for a four-day ski weekend.

Jewelry from Djula
Straight out of Saks on Fifth, classic aesthetics are cleanly paired with modern sensitivities and creativity.
Value: $5,000

Pondichérie Resort Wear
You'll want to be in style and comfort on that Six Senses vacation, and Pondichérie is covering all the bases.
Value: $2,500
Home

Hermès Mugs
Stars need something to sip their morning tea with while they're reading those Hollywood scripts. There's nothing that says luxury like Hermès, and this set will impress even the classiest of guests. High tea, anyone?
Value: $600 for a set of two mugs
Jo Malone Diffusers
Ambience is everything, and even the box and gift wrap at Jo Malone says luxury. These not only smell delicious, but retain their potency for up to four months. In other words, throw away the air wick.
Value: $1,000

RH Bedding and Linens
Everyone needs their beauty sleep, and RH has bedding that inspires you to hit snooze. It's no secret that RH bedding is the best of the best. For a hotel-quality night's sleep, you'll want the full set.
Value: $3,500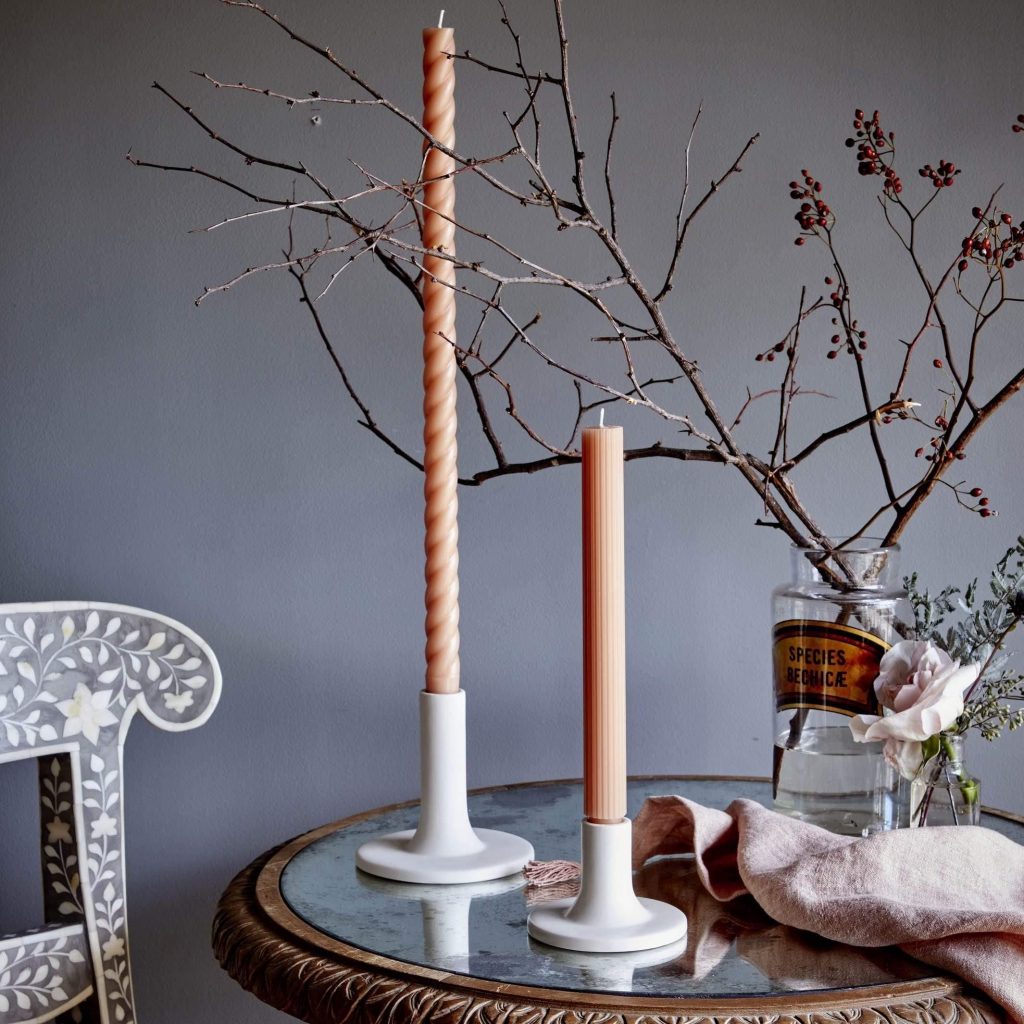 Floral Society Candles
Stars need to beautify their homes too, and these handmade candles will add ambiance and aromatics to any space. They make the Oscars swag bag because of the high-quality, handcrafted candles that are elegant, understated luxury.
Value: $500
Food

Ubah Hot, Hot Sauce
When you talk A-List, you should know supermodel Ubah Hassan. Ubah is part of the new NY Housewives franchise, to air this July. As importantly, she's an entrepreneur who launched the best line of hot sauce. With a variety of flavors, this gourmet hot sauce accentuates the flavors of any cuisine. It's nice when some of the Oscars swag bag luxuries are within reach.
Value: $250

Thomas Keller's Regiis Ova Caviar
Because we imagine celebs sitting around and eating caviar on their days off, no Oscars swag bag is complete without the good stuff. Hailing from California, this caviar is unlike anything you're used to. Handpicked varieties come with exquisite champagne pairings.
Value: $1,000

Tea Leaves Tea Sampler
If you want the best of everything, Tea Leaves is the best of tea. The moral of the story: trust the loose-leaf tea that Michelin-starred chefs trust.
Value: $250

Chocolate Ixcacao from Guatemala
As their assortment of handmade, mouthwatering varieties proves, these chocolatiers harvest only the best of the best.
Value: $2,500. They rarely export so you're going to need to take a trip to Guatemala. Totally worth it.