The location. The food. That infinity pool. Just when you thought that Belmond Splendido couldn't get any better, a popup Dior Spa arrives. Until September 30th (which by the way is perfection in Portofino), the gardens of Splendido will host two Dior Spa gazebos, with treatments no one should miss. Here are the details.
Overview
The Belmond Splendido's spa, the Jardin des Rêves, is getting a facelift of its own. Dior has a reputation for doing everything to the nines, and it's well earned. This means that when there's a Dior spa, it's going to be top-notch. Additionally, when something is owned by LVMH, luxury will always be the top priority. Beyond the spa pop-up, you'll also find a concept-store pop-up on Belmond's premises. Book ahead here.
The Atmosphere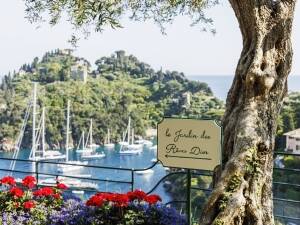 If your idea of total relaxation is an experience immersed in nature, the Dior spa has got you covered. And we don't mean wilderness. We mean views of some of the best that Portofino has to offer, in style. Toîle de Jouy, a Dior signature, is the pattern of the hour.  The Splendido gardens make for the perfect setting, with succulents at the forefront and mountains on the horizon.
The Treatments
Dior doesn't just know fashion and jewelry: it knows skincare as well. The Mediterranean sun blazes hot, and chances are you want to get your bronze on with minimal sun damage. The Dior spa's signature treatment prepares you for long days on the beach soaking up the UVs. With SPF, of course. Le Grand Soin Dior Bronze includes a face and back massage, and only the best of Dior's products. You'll have the perfect tan: wrinkle- and worry-free.
FAQ's in a Nutshell
Q: When is the Dior Pop-Up Open until?
A: You can book a treatment at the Dior pop-up through September 30th, 2022.
Q: What is the signature treatment?
A: The signature treatment is a protective and restorative treatment for sun exposure, called Le Grand Soin Dior Bronze.
Q: Who is hosting the Dior Pop-up?
A: You'll find the Dior spa at Belmond Splendido's spa, The Jardin des Rêves
Jardin des Rêves Information
Open daily, from 10am to 8pm
Tel: +39 0185 267 801
Email: [email protected]