I remember when I used to work in finance, in a galaxy far, far away. The new year meant a whole new set of vacation days, and I would have my schedule mapped out for major trips. Because like many of you, I worked to travel, and traveled to take in the most luxurious experiences in the world. Today my motivations to travel are different, but my excitement remains the same. As we begin travel in 2023, I feel like there is so much hope and excitement for the adventures to come.
Reset and Wellness
It's the start of the year, and I flew across an ocean, as I usually do for New Year's, to begin anew. This year especially, I had some things I had to leave in 2022 that were part of my journey, but needed to be released. As I learned many years ago from a healer, crossing an ocean, lake, and/or river in the New Year is good luck. So as I begin the New Year, it's with focus and a clear head and heart. That's the beauty of a New Year; it can be a fresh start for those who need it.
Our theme of this first issue in the new year is health and wellness. This 2023, I hope that you take time for yourself, whatever that means. It could be as simple as catching a yoga class, to greater adjustments to achieve health and wellness. Because no matter how many resources we have, it means nothing without our health. I'm personally on my strict morning routine, which includes miso soup and a shot of lemon juice with cayenne pepper and green tea. I picked this up at SHA Wellness in Spain, and it's my comfort routine when I'm home. I don't expect to be home that often this year, so I'm taking tips on how to be healthier while I travel. This week's issue is packed with goodies from fitness and wellness experts, which we hope you take real value from in your own life.

Travel in 2023
I've decided my theme of this year is "The Time is Now." Ironically, I was inspired by my trip to Bhutan New Year's 2020, which is where my photo this month was taken. Bhutan is still the single most extraordinary trip of my life. There are so many reasons which will appear on our travel show and in my novel. But today, I share an experience involving one of my dearest friends in the world. In Bhutan, we hiked two hours up to Tiger's Nest, an ancient buddhist monastery. When we arrived, there were exactly two spots left in a prayer circle with a group of monks. My friend and I sat in meditation as we listened to the music, and I will never forget how hopeful I felt in that moment. I would not characterize myself as emotional, but in Bhutan, I found tears of happiness. So that is what I hope for each of you, as you embark on your new year. I hope some place on your list changes your life.

Choose Your Own Adventure
Our Where to Travel in 2023 list, that will drop in next week's Weekly, is all about "the time is now." We have a balance of destinations for new luxury hotels, like Rome and London, where you'll want to extend those work trips. But then we also have places like Georgia, Armenia, Senegal, and the Five Stans. Also don't forget Cortina, which will be the site of the 2024 Winter Olympics. It's one of the most unforgettable mountain vacations you can experience. The point is, for whatever you want in life, there's a destination. So whatever adventure you choose, we know it's going to be epic. And of course, we're here to plan it for you.

Hopes and Dreams
There is something about every new year that gets me focused on what I want to achieve. Yes, it's Type A, but when I crossed the ocean as I traveled into 2023, I wrote out five goals I would like to achieve for the year. I can tell you right now they're always always been about Galavante, philanthropic efforts, and family and friends. This year though, I have personal priorities that are taking front and center, ahead of anything else. It doesn't mean I'm losing my edge, but it does mean that I know what's important to me. I've also learned that personal and professional goals are not mutually exclusive. I've chosen to have it all, and do it this 2023. Because the time is now.
Wishing you the best year of travel, and wishing you the year of a lifetime.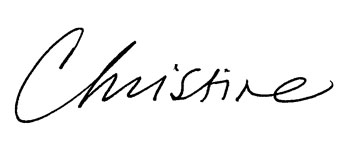 Christine Drinan, Founder
Related Articles
SHA Wellness
Top Wellness Retreats
Shou Sugi Ban House
Top Vegan Places in NYC