Whether or not you buy into Valentine's Day, it's pretty cool that there's a day that's dedicated to love. So love is how we're going to start out this month at Galavante. From the places, to the people, and to the ways that we express love in this beautiful world.
The Places You Love
This month, expect to see features on spots like Aspen and St. Barths, along with ideas for where you need to be this summer. Because places like Italy, the south of France, and that lifetime trip to the Great Migration in the Serengeti are pretty much sold out. We're seeing a cool trend as well, of long-time hotel junkies chartering yachts. A boat is the best way to see destinations like Sardinia and Corsica, along with the Caribbean. So yes, it's time to think travel for all of 2023, especially if you want your first choices.
Before then, February is a big month for travel. There's Valentine's Day, Presidents' Day, and Mardi Gras, all within a short 28 days. Thank goodness for these diversions, because February can otherwise be a challenging month. This week, we're in New Orleans in a big way, with a preview of three newish hotels that offer a perfect getaway all year round. There's also the top restaurants in New Orleans, because they know their food. Just thinking about New Orleans makes me crave the beignets at Café du Monde. This is a city worth revisiting, especially with new luxury hotels that will be more than a crash pad from your old Mardi Gras days.
A New Podcast on the Horizon
Speaking of talk of places you love, we're relaunching our podcast this month with comedian Regina DeCicco as our host. The first episode will drop in about two weeks, coinciding with Valentine's Day. So it only makes sense that we talk about the best hotels that are high on the romance factor. But know that besides the information on the hotels, Regina and I are not going to hold back on humor. It's going to be a different kind of travel podcast, so buckle up.
Galavante in the World
I can't talk about love unless I talk about the heart of Galavante, which is our foundation, Galavante in the World (GITW). We remain dedicated to assisting over a dozen Afghan women and their families. To date, we've committed over $100,000, and continue to raise funds for evacuation, education, and living expenses. You can learn more about our work here.
Besides raising and providing funds, I have the privilege to mentor a number of exceptional women. It's through our GITW work that I learned you can love someone you've never met. In fact, you can love someone you don't even know. I'm lucky that over the past 2 years, our mentees have become family. We talk about everything, from P2 visa status, evacuation, the Taliban, resettlement issues, and even Taylor Swift. Surprisingly, and without exception, the topic of love, even with all the major issues we face, always comes up. Because at the end of the day, love for a significant other is an essential need.
I always tell my mentees to never take advice from me about men. I have video proof, which I included above from my visit last March with Masouma Tajik in Poland, who is now at Rutgers in New Jersey. Of course I will give advice, but no one should listen because I'm generally unqualified to provide anything but the cautionary tales. But luckily, I learned from my experiences in love that the most important decision any of us make in our lives is who we choose as our partner. Job, kids, school; none of that is more important than the person we choose to build our lives with. So to my Afghan mentees, you inspire me, because despite all the adversity you face, you still believe in love.

A Personal Note on Love
All of this talk of love, in all of its incarnations, is tied to the theme of travel, but you need to stick with me for a bit. This time of year, I hear a number of single friends talk about how we're all good without a significant other. I get it; we receive and express love in different ways, with different people. The beauty is that love is complex, and has many iterations. Through children, jobs, and helping others, there are so many ways that love is expressed. For example, we love what we do at Galavante. Every single day for the past eleven years, I've woken up with no alarm. I literally jump out of bed ready to take on the day's adventures and challenges. One type of love is not better than the other, but rather fulfills different aspects of ourselves.

So with all these opportunities to fill your life with different love, some believe that we don't need that romantic love. I had one friend tell me she would rather read a book than be with someone who isn't right. I don't disagree with that. But I am the person who still believes in soul mates, and there is something damned special when you find that right person, even if it's just for a period of time. No other expression of love is the same as with someone who gives you butterflies, and can make you completely lose your mind.
Now I'm coming to my point, if you're still reading. For everyone who is not with their person, I hope that this year you put yourself out there. Go out to that fun restaurant and talk to the stranger at a bar. Take that mixology or cooking class or ski lesson. Travel to places that have always been on your list. I believe that if you do what you love, love will find you.
Wishing you love this February, and throughout 2023,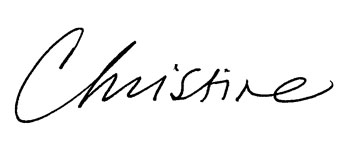 Christine Drinan, Founder
Related Articles
One Year Since Afghanistan 
Welcome to the Galavante in the World Foundation
Introducing the GITW Scholarship Recipient: Sara Hakimi