In case you didn't know, this Sunday, May 14th is Mother's Day. You know, the day to honor the woman who gave birth to you, clothed, housed, fed, educated and generally provided you life. So for her well-deserved day, you better not show up empty-handed. These are the options for the best Mother's Day brunch in NYC. And yes, these all still have reservations available for your celebration of Mom.

Le Pavillon
We're going to start with the grand gesture, for those of you who are flush with gratitude (and cash) this Mother's Day. Daniel Boulud's exquisite Le Pavillon at One Vanderbilt is doing the best Mother's Day brunch in NYC with a $225 special four course prix-fixe menu. As far as the killer views and elegant atmosphere to celebrate mom, well, that's priceless.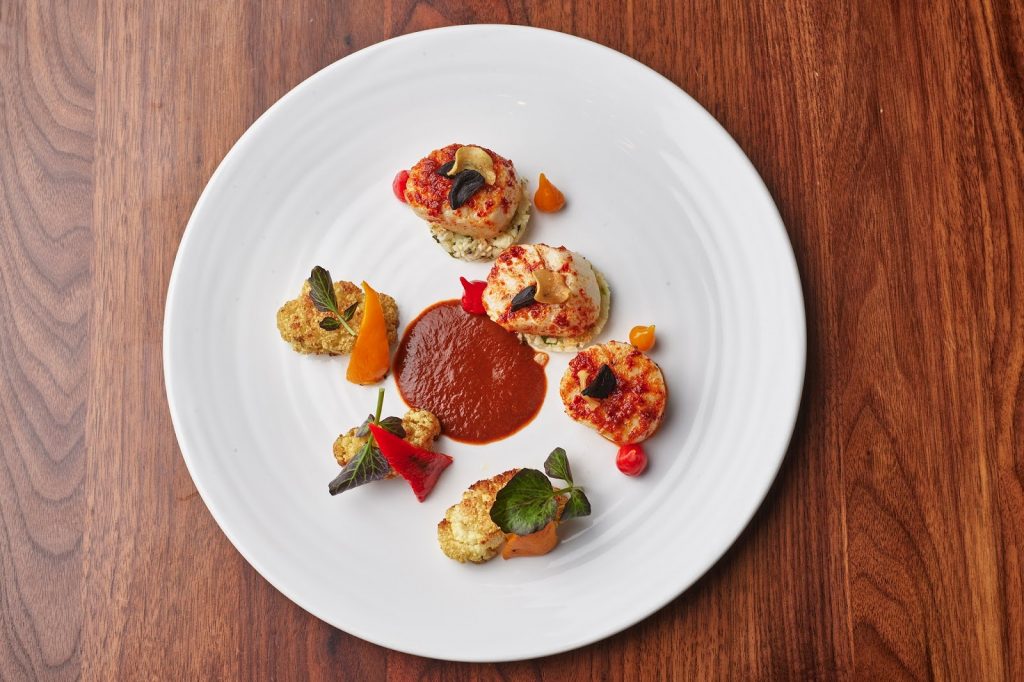 They're going all out on classic French dishes, where you can choose from dishes including a chilled pea soup with rabbit, foie gras, and a white asparagus confection to start. Second courses include a homemade mushroom pasta or a prawn risotto. For mains, there's at least three fish and seafood options, a roast chicken and lamb. On the list of best Mother's Day brunch in NYC, Pavillon is one of the top gourmet meals.

Wallse
The Neighborhood: West Village
Not as formal but just as exquisitely prepared, is one of the best Mother's Day brunch at Wallse. This long-time West Village institution has just enough refinement to mark the special occasion, but with more neighborhood-y vibe. For Mother's Day, they're serving up a three course brunch for $95/person, where all the favorites will be on the menu.

White asparagus, spring peas, mushroom goulash and the famed weiner schnitzel are all on the menu. Dessert is always a highlight with Austrian restaurants, where the apple strudel and black forest cake are crowd-pleasing ways to end the meal.

Sant Ambroeus
The Neighborhood: Upper East Side, West Village, Soho and Financial District
If you'll have the grandkids in tow with Mom for her celebration, Sant Ambroeus is one of the best brunch for Mother's Day in NYC. The menu has wide appeal for all ages, all dietary restrictions and all moods. They'll have everything from eggs to pasta, so everyone will get something that will hit the spot for Mother's Day. Sant Ambroeus also has some of the best gelato in NYC along with homemade Italian cookies. They have locations everywhere from Soho to the Upper East Side to make it easy for Mom too.

Aquavit
The Neighborhood: Midtown
Aquavit may be the best Mother's Day brunch in NYC that's going Swedish smorgasbord-style. For $155/per person, they serve you a first course feast of traditional gravlax, shrimp skagen, hot smoked salmon and cheese, potatoes and homemade breads.

From there you choose your second course, that includes a farro risotto and duck breast. As for dessert – just order it all, where the flavor profiles range from fruit to chocolate, to a more citrus concoction.

SONA
The Neighborhood: Union Square/Flatiron
SONA makes the list for the best Mother's Day brunch in NYC because they're going beyond food. SONA has a Mother's Day gift box, with home and sweet goodies, including macaroons, matches, a candle, special matches and tea.

They're also hosting brunch and dinner for Mother's Day, with special menu items including an Indian fusion lobster roll and bacon naan roll. The dining room is something special as well, that's both elegant and warm. Just like Mom.
Other Articles You'll Like
Best Brunch in Union Square
Best Brunch on the Upper West Side
Priyanka Chopra's Sona