Technically, truffle-hunting is year round. But in Tuscany, now is the best time to dig up those black summer truffles. Not your thing? Then how about a lavish pop-up picnic if you're up for doing something different with friends? We share five cool things to do in Tuscany this summer.
The Activity: Wine Tasting
So you're in Tuscany, and you know you want to book a wine tasting. Now what? With over 200 regional producers, Montalcino should be at the top of your list. The picturesque hilltop town is the home of Brunello, a unique Tuscan wine made of one hundred percent Sangiovese. The altitude and climate in Montalcino allow the grape to consistently ripen to its fullest state. The result? A fabulously dry, aromatic wine with a rich history. Book a tasting at the very birthplace of Brunello — and expect jawdropping views of a village fit for a fairytale.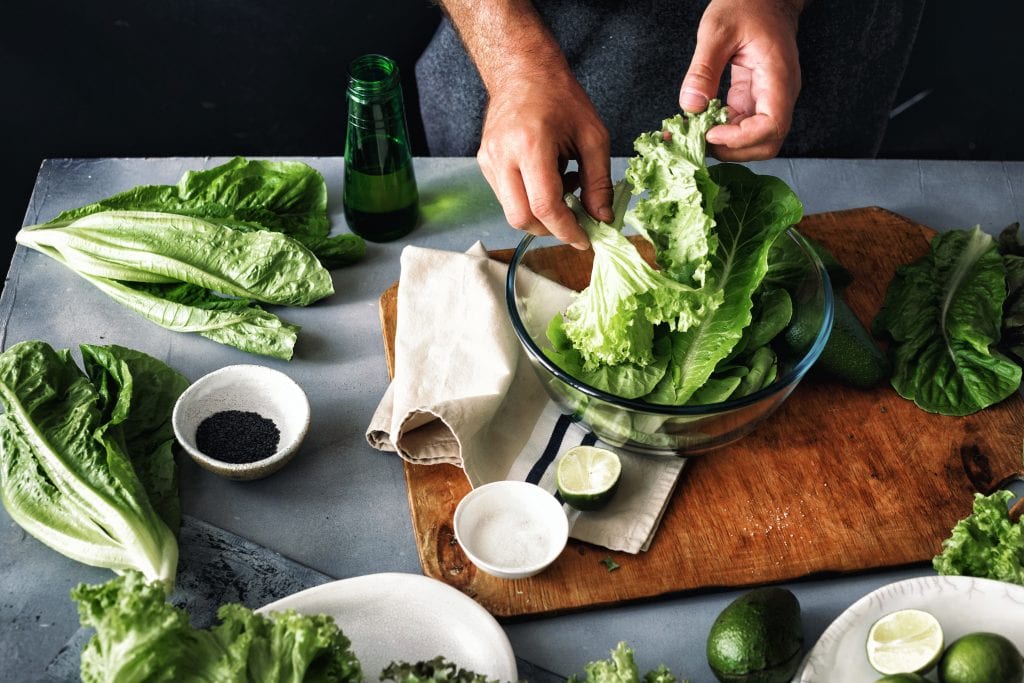 The Activity: Cooking Class
We love being served a meal. But there's something even more satisfying about learning how to make an Italian feast yourself. Especially when you're being taught in a setting like that of Rosewood Hotel's Castiglion del Bosco. Set within a 5,000-acre, 800 year-old estate, every moment at the La Canonica Cooking School promises to be a memorable one. The organic garden was even designed by the same architect who created the Vatican Gardens. Your class will begin among the earthy, fragrant herbs and vegetables before migrating inside to the lively school kitchen. Guests can choose from a variety of classes, focusing on pasta, pizza, vegetarian varieties, and more. If you're looking for an even more immersive experience, there's also an option to book private or small-group lessons. Contact Rosewood Hotels for more information.

The Activity: Biking Through the Tuscan Hills
Want to take a more active approach to sightseeing? We recommend biking through the Tuscan hills. There's no better way to fully immerse the senses in all Tuscany has to offer, from its winding roads to its dense, fragrant vineyards. Full disclosure: this activity is not for the faint of heart. Think of a mini Tour de France, except uphill and in Tuscany. Luckily, many bike tours will provide e-bike options and/or a support van that follows you at a distance, in case you're ready for instant transportation to the nearest vineyard. While you can plan your own bike route, the many guided tours in the region offer perks that are hard to turn down, such as knowledgeable local guides and tablets preloaded with GPS bike routes. If we were you, we wouldn't skimp on the details.

The Activity: Truffle Hunting
What do you do when you want to improve a dish by half? You add truffles, of course. And as if a trip to Tuscany wasn't luxurious enough on its own, adding truffle hunting to the agenda will take your stay to the next level. Especially if it's at Reschio's, an ancient estate nestled in the countryside. Here, truffle hunting is just one of the endless ways to spend your time. An expert hunter will lead you to a neighboring farm where your senses will be entertained in a variety of exciting ways. Following your hunt, engage in a truffle-tasting session, watch a cooking demonstration, and finish the day with a truffle-themed meal. Sounds just rich enough. 

The Activity: A Day Tour of Siena

Let's be clear — we recommend spending much more than 24 hours in the beautiful city of Siena if you can. But with the endless ways to spend your time in Tuscany, we'll keep it compact. Luckily, Siena is a densely constructed (read: walkable) city, despite it being the largest of the hill towns in the region. Start the day with an espresso and a pastry at this beloved espresso bar, or pick any charming cafe off the street. It's hard to go wrong here. Next, head to Siena's main attraction: the Duomo complex. Give yourself several hours to explore the Duomo, as it houses multiple Siena landmarks in one. You'll need an Opa Si Pass to access anything past the cathedral nave and altars. 
Here you can explore the Baptistry, Crypt, Piccolomini Library, Facciatone viewing terrace, and the Museo dell'Opera del Duomo Museum. Take in the awe-inspiring gothic architecture and works of some of history's greatest artists, including Michelangelo and Donatello. Once you've properly traversed the Duomo, head to the Piazza del Campo. Here you'll find the heart of Siena in one of Europe's medieval squares. Skip the restaurants here and instead opt for people-watching, taking in the tourists and locals in a city frozen in time.
The last sight should probably be the Palazzo Pubblico, a must-see for art lovers. Here you can see the architecture that shaped the city's personality, a rational and balanced reflection of the early Renaissance period. Round out your day with a leisurely dinner at Osteria La Sosta Di Violante, a local favorite where you can sample some killer wild boar ragu and the steak florentine. After dinner and a glass (or bottle) of wine, we suggest taking a long stroll through Siena's historic center. Reflect on the whirlwind tour you just had, and start planning your return to this magical place.
Related Articles:
Truffle Hunting in Italy
Five Unique Wine Trips
Cooking Classes: Good Tastes of Tuscany