It's challenging to travel in Africa and not come back with greater perspective and a sense of internal change. We know; we've sent many of you Masters of the Universe on this pilgrimage, and we've heard how traveling to Africa both changed your life and moved the needle on your priorities and outlook. Our travel show, which is currently in development as we put together the magic team, is in this to change the world. We're headed to Zimbabwe, where we're going to feed 20,000 kids in a day. For real.
We are developing a travel show, to bring corners of the world to you from Afghanistan to Zimbabwe, literally.  Those are two of the places we're going to take you to share stories of the extraordinary people that we meet around the world.  And while a lot of this is serious business – we're mentoring a future female President of Afghanistan, where currently women's rights are nil – it's going to be a lot of fun along the way.  Our show combines the luxury travel of Cribs, the heart of Anthony Bourdain with our deep connection to locals through food and culture, reality TV as we have some incredibly fun and funny celebrities joining us on our travels, and philanthropy, which is the heart of who we are.  We are going to change the world, and we want you to be part of the adventure.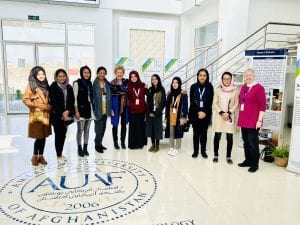 In starting this project, we quickly learned that talented film crews, directors, editors and all the minutiae of sound and lighting – well it's darned expensive.  But changing the world is not going to be easy, and we're up for the task.  As our incredible friends and family who have supported us through our 9 years of business, we're asking you help us get started on the show with any donation to our GoFundMe, for The 195, which represents all 195 countries in the world.  Here's what your help will make happen:
Up to $1,000 – A huge, heartfelt thank you for being part of making The 195, which is going to change the world.  We'll create a personal thank you to you, and also include you on our website for those who supported our show.  Any amount is going to make it possible for our writers, directors and producers.  $1,000 funds a day of a Director's salary on location.
Up to $2,500 – Besides our forever gratitude and everything above, you're in the big leagues – you'll receive an IMDB credit.  This amount funds two days of our Director of Photography, as he captures the beauty of mentoring a future female President of Afghanistan, and our works around the world.
$5,000 – This gets you all of the above, plus a dinner at Founder Christine Drinan's home in NYC.  This also goes towards funding the important editors who are going to take the unique footage we're shooting around the world and make it something you will want to watch.
$10,000 – Our At Home With Galavante culinary team will make you dinner in the tri-state area at your home.  Yes, a Michelin-trained chef is going to make y our foodie dreams come true.  This amount pays for half an episode to be edited by a talented Editor, to bring The 195 closer to you.
$25,000 – All of the above, plus your name in lights as a contributing Producer of The 195.  This pays for our Executive Producer for a full episode, so he can make the magic happen to share the important stories of who we are helping around the world.
$50,000 – This gets you on set with us, in any of our episode destinations around the world.  You'll have to pay for your own travel expenses, but you'll get to be part of filming, experiencing a destination Galavante style, meeting heads of state, and an opportunity to be part of changing the world. This amount goes towards the directors and producers for one episode of The 195.
Be part of this journey at our GoFundMe here.