No matter where you have decided to ride out the pandemic, you're getting a lot of quality time there nowadays. Those with their glasses half full can look at it as time this summer to work on home projects and make your home your castle. We sat down with talented Designer  Luis Enrique Hill from Luis Enrique Design, who began his design career as a 6-year-old.  As a child, he was in charge of dusting china cabinets for his mother, who was a cleaning woman in rural Northern California. This inspired Luis's interest in design, which has been a lifelong passion. These are his easy home design tips that don't cost a lot of money.
A Fascinating Story 
Luis's story is inspiring; we have a whole segment on creating a bar cart that you'll have to tune into to hear his incredible journey. He went from living as an undocumented immigrant from Mexico to becoming a US citizen and finding the love of his life in New York.  Luis shares his home design tips with you, which are more than just making the house look pretty.  It's about your overall wellness.
It all boils down to this —  Luis knows design. He can take any space and, in a matter of hours, transform it. When Luis and his husband got married, they skipped the wedding and spent their budget on creating the most glamorous apartment.  He takes practical home design tips as well; you don't necessarily need to spend a lot of money to get a great return.
These are Luis's home design tips tips for making your home a castle, whether or not we're in a pandemic.
1.     First and foremost, cleanse your space, especially those piles of stuff in the corners, mail and old magazines, and also organize those closets and get rid of anything that doesn't give you joy. Once you get all the junk cleared, then literally cleanse the energy in your home with sage and palo santo. This is very important when commencing changes. You want a clean slate and palette to be able to create, and extra stuff and emotions should be cleared at the start.
2.     Lighting. This may not be intuitive, but it's important to create a soothing atmosphere, and something as simple as a light bulb can make a lot of difference. Change your bulbs to incandescent lighting, and if you can, buy some dimmers for the rooms in your house. They are simple to install and cost only about $40 each. This way, you can control the mood and you'll notice a big difference not having harsh light in the evenings that can prepare you for a better night's sleep.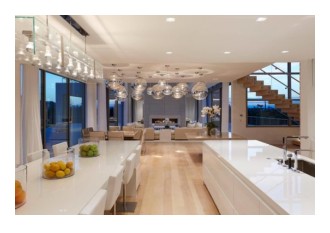 3.     Technology. This is a broad category, but one that's important. Make sure everything from your computer, phone and accessories are all working properly, since stores are not so easy to order from or accessible, even when we have a gradual reopening. If it's in your budget, invest in a stereo system, like Alexa for something cost effective or Sonos, which I don't know what I would do without. Also, make sure you have all the batteries you need; it's better to be overprepared than under, especially if we have another cycle before there's a vaccine.
4.     Appliances and cookware. You can justify the cost of that Vitamix as you'll get a lot of mileage out of it during this time. For whatever it is you like to cook, treat yourself to the right equipment. Whether it's a pressure cooker, sous vide and vacuum sealer, or something as cool as I saw on Galavante – the couscoussier.  You demonstrated how to make couscous and it totally rocked my world. Also if you can, this is the time to get rid of that college flatware and dish set and invest in something that will add to the enjoyment of your meals. For the right house, they have such beautiful brushed gold flatware that you can pair with modern plates that can update your dining.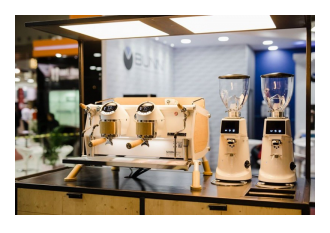 5.     Photos. Update your photo frames around the house with people and things that bring you joy. Simply print your favorites from an app like Mpix. Black and white photos are always my personal favorite and add elegance to any room.
6.     Add real plants. You're home, so you can actually look after them properly. Believe it or not, plants flourish when you talk to them; I know it sounds crazy, but they thrive in good energy. Orchids are a favorite. Also, as part of this, treat yourself to flowers occasionally; they add so much brightness to a home and elevate your mood.  It's both good for your environment and beautiful, and one of the easiest home design tips.
7.     Get some decorative books. Place them on your coffee table and choose ones that inspire and stimulate you, as well as bring you good memories and energy. There are beautiful books, like Flowers, The Hamptons, Aspen, that can elevate the design of any room.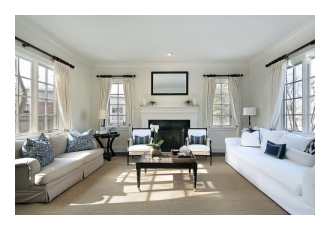 Check out the Galavante article on favorite coffee table books. 
8.     Add pillows and accents. I especially love adding color. This doesn't mean this is a lifetime investment, either; it's just something you should keep around while it brings you joy. Lately I've been loving blue hues — navy to turquoise — as they remind me of water and sky.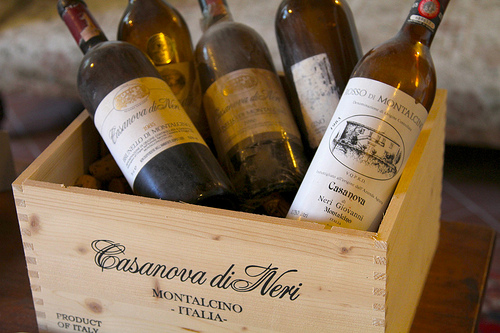 9.     Food and wine. This is very important, both for your physical and emotional well-being. Support your local small businesses and get fresh fish the day you're going to cook it. I live in Harlem and these small shops with the best salmon, white fish and seafood are all over. I've never been one to freeze meats, but with the shortage, I would suggest ordering Costco from Instacart, since anyone can order right now without a membership, and stock up respectfully what you need during this time. Make sure you have enough of your essentials so there's no stress when you run out. On wine, I like to go to my local guy, as it's all about supporting small business right now.