Grocery store flowers and a homemade card are lovely — when you're in third grade. It's time to step up gifts this year. Mom may say not to get her anything for Mother's Day (she's so selfless, isn't she?), but this is one time you should break the rules.  At some point, you should blow it out, and take Mom on a trip of a lifetime.  Here are ideas for gifts for Mom, for Mother's Day and everyday.

Say It with Diamonds 
If you can do it, why wouldn't you? Mom's worth it, and more. High-end jewelry and lifestyle brand Material Good is known for its rare watch collections. What you may not know is the company also has some relatively affordable baubles that are just as well curated as its luxe collections. One of our favorites is this diamond wrap ring that's a perfect everyday statement piece. At around $3,800, it won't break the bank.  It's a grand gesture though, and will be guaranteed to be one of the favorite gifts for Mom.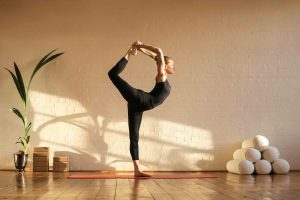 Fit for Life Yoga Classes
Yoga is for life, and you want to keep Mom healthy and fit. Even if she's never done yoga before, it's never too late to start. Studios often cater to Mother's Day with calming partner yoga nidra classes. Classrooms with big windows and beautiful wood floors are key, and certified teachers a must. If Mom isn't big into Bikram or getting her sweat on, a restorative class could be just what she needs to put her soul into alignment. And if movement really isn't her thing, aromatherapy and mindfulness sessions offer many of the same healing benefits of yoga. Either way, check out your local studios, which could all use the support after a year of closures. It's always good to say Om near to home.  Health is one of the best gifts for Mom; everyone wins.

Fountain of Youth
Mom is a natural beauty, but we all can use a little help. Beauty brand 111SKIN has the ultimate indulgent rose gold face masks and eye masks that will have her literally glowing. Each mask has 24-karat gold and Damask rose. It's as decadent as it sounds.  111SKIN is always one of the top gifts for Mom.
Reusable eye masks are a gift that keeps on giving. Why not be green since plastic waste from disposable, single-use masks takes a serious toll on the environment? Dieux's new reusable eye masks are a perfect add-on to your Mother's Day gift. They can be used over and over with zero-waste and are good with any of her favorite eye creams or serums.
Say It with Flowers
Up your flower game this year by sending a bouquet or box of fresh gardenias anywhere in the world. Roses may be red, but these special flowers are unique and rare, just like Mom. High Camp Gardenias ships flowers straight from its farm in California. As soon as she opens the lid, Mom will be overwhelmed with the incredible aroma of what flowers should smell like. These blooms are fit for royalty.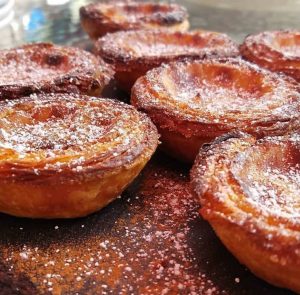 A Sweet Treat
Mother's Day brunch is never complete without something sweet, and if you want to wow Mom, Joey Bats' Pastéis de Nata are the answer. These Portuguese egg custard tarts are some of the most addictive desserts she'll ever try and worth all the calories. It's especially fitting for Mother's Day, as Joey's recipe is actually his Mom's. If you're lucky, maybe Mom will share some with you.
Higher Education
Mom is a lifelong learner, so give her the gift of new knowledge with a MasterClass gift card. Mom always knows best, and she can choose from dozens of classes with celebrity and professional teachers. For all the times she sacrificed her own interests for your 6 a.m. figure skating or weekend swim practice, she deserves this gift to invest in herself.

Hermès Is Always the Answer
Hermes is always a good idea, on the list of gifts for Mom.  If a Birkin bag isn't in the cards this year, Mom can still own a coveted piece of Hermès. The brand's beauty line is one of life's attainable luxuries, and half the joy is receiving the signature orange bag. The beauty products feel rich, and whether it's the blush at $77 or the lipstick at $66, Mom will feel like a million bucks.