There are few people who are just your go-tos in life, and Mom is at the top of that list. To be a Mom is to love someone more than you love yourself, and that's the minimum baseline. Think of all your own Mom has done for you, before she even had her first cup of coffee. In honor of Mother's Day, here's a list of the extraordinary places to vacation with Mom.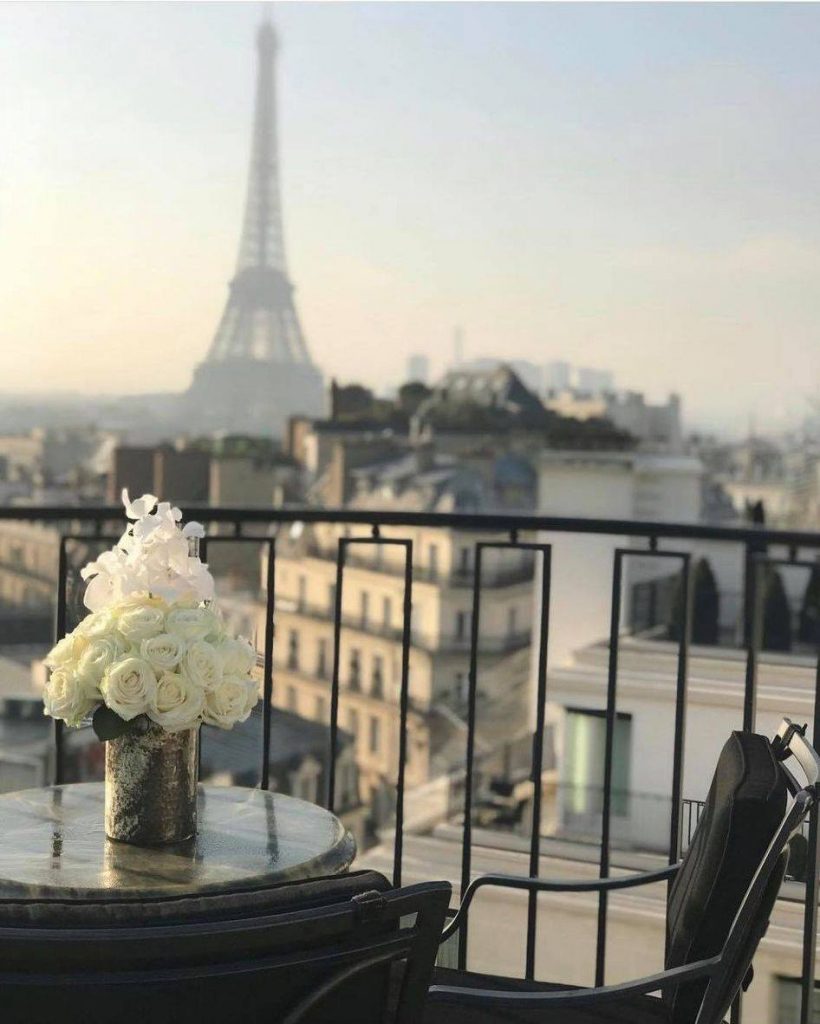 Paris
This is the classic, safe vacation with Mom.  You and Mom both love Paris, and a trip to the City of Lights, just the two of you, is in order. In fact, Paris is always a good idea, so make it an annual thing. Why Paris? It's the fool-proof formula for a good time with Mom. You have shopping. You have food. And you have the arts, with museums, opera and galleries for every interest. Essentially all the good things in life. Just walking down the side streets by the flower shops bursting with color or dropping by a cafe counts as a cultural activity here.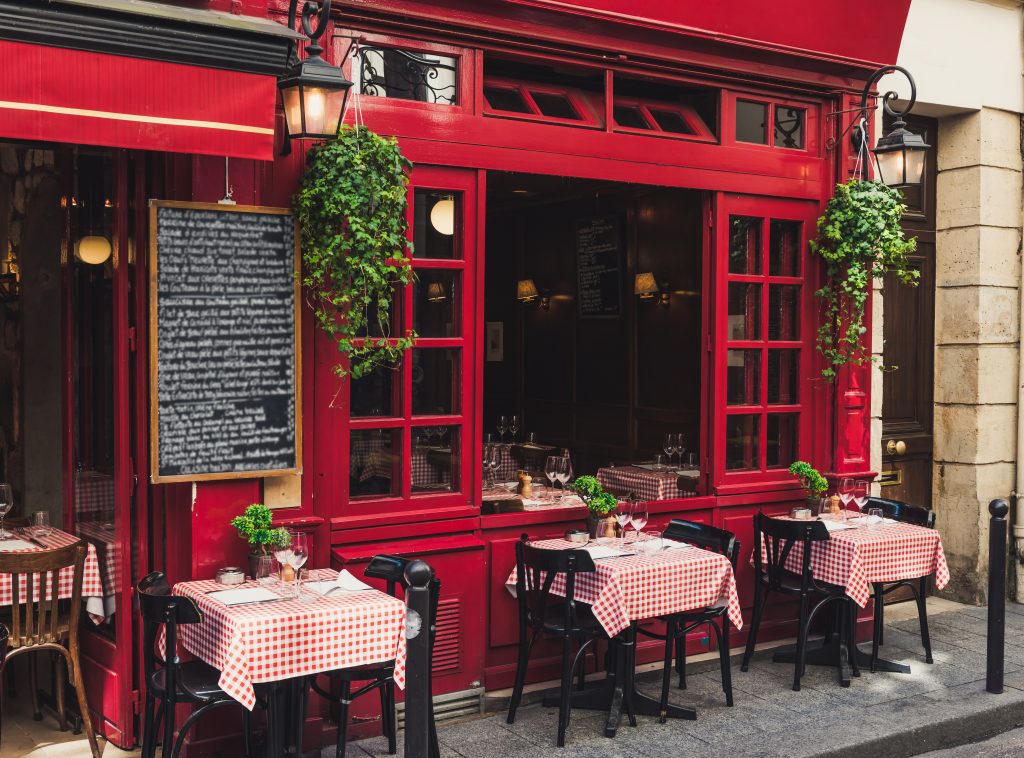 The beauty of Paris is you can pack a fresh baguette and brie in your basket and picnic by the Eiffel Tower. Even sitting on the Pont Neuf, all you need is a bottle of wine to get you and Mom talking for hours. Your experience doesn't need to be elaborate, but it can be. When evening comes, there's no shortage of five-star restaurants. It also never gets old to watch the lights twinkle on the Eiffel Tower.
London
We know, you and Mom have had hours of discussion about The Interview. And we know that you are both huge fans of the Queen. I mean, talk about model Mum, and model Grandmum. There are few settings so perfect for hours of conversation with Mom than tea at the iconic Claridge's. She'll be wowed by the Chihuly in the foyer and the Lalique throughout. And that's before you even get to the bottomless cups of English tea and the beautiful tiered presentation of sandwiches and scones.  It's doesn't get more elegant, on a vacation with Mom.
For all those times Mom took you school shopping, you have your chance to reciprocate at her favorite shops in Mayfair. In the evening, you can treat her to a West End show.  From there, you can  finish off the night with dinner in Shoreditch at one of London's up-and-coming fusion restaurants. After all, Mom is eternally cool.

Vienna
Vienna is one of Europe's vacation dark horses. It is just as grand as Paris, and we would say, even more imperial. After all, it was the seat of the Austrian Empire for over 100 years. Today, it's just as majestic as it was when the Habsburgs ruled, with palaces to visit and grand gardens to stroll through. Vienna is a city filled with castles, museums, restaurants and wiener stands you shouldn't miss. Then there's that famous Sacher Torte, which everyone should try at least once in the hotel it's named for.
It's not just history and tradition though. You could stop in at Freud's house for a quick history lesson, but you won't need much introspection to understand why Vienna is called the city of dreams. It's an architectural hub with a burgeoning alternative art scene, and you can walk along the canal for street art and lively restaurants and bars. Of course, because Mom is never too old, there is also the techno scene. It will bring you both back to your younger days.
South Africa
We know this pick is adventurous and far-flung, but stick with us here for a moment. An African safari is a lifetime trip, and South Africa gives you the full, balanced vacation. If Mom loves nature, there's no better way to immerse her in the wilderness than sending her off on an expedition into the bush where she can see some of the greatest animals in the world.
Safaris are also great because there's limited walking. If your Mom prefers to really relax while on vacation, she can sit back in the truck and absorb the wonders of the natural world. Back at the resort, you can indulge in traditional spa treatments and special meals that make her feel calm and rejuvenated, just as she deserves.  Relaxation should absolutely be part of a vacation with Mom. Check out our video about one of the most beautiful safari lodges, Singita here.
South Africa offers so much more than safari. Cape Town has stunning beaches and mountain views and some of the most beautiful sunsets in Africa. Also, the restaurant scene is world-class, as are the vineyards.

Spain
Remember that road trip Mom took you on back when you were a kid? It's time to do it again. Except this time, instead of Stateside, hop in the car (with driver, of course) to travel along the coast of Spain. Set off from Malaga, where if the party life isn't quite her (or even your) speed anymore, the quaint roadside cafés and beautiful churches make a charming start to the trip.
As you make your way up the coast toward Alhambra, you'll find yourselves weaving along the serpentine roads, between vineyards and vistas, and stopping for tapas at restaurants along the way. As you drive through the Catalonia region, you'll want to stop at the beaches and Costa Brava, and it's worth a side trip to see the Dali Theatre and Museum in Figueres.
If you're doing central Spain, head to San Sebastian to eat your faces off. In Madrid, see a flamenco show. To enjoy the sunshine, Mallorca matches your Mom in elegance.

Amalfi Coast
Maybe you went here on your honeymoon and it was the most romantic trip you've ever taken. After all, the Amalfi Coast has some of the most luxurious hotels and stunning views. It's so beautiful that Mom deserves the experience, too. And it involves the best in food, wine, posh hotels and leisure, which is the go-to formula for a lifetime, vacation with Mom. This is your chance to treat her like a queen.
In Positano, where lemons grow bigger than your head, everyone should have the chance to take in the views from the Sirenuse Hotel while sipping champagne. This is a baller trip if you do it right, but for all that Mom has done for you, she's worth it.
Slovenia
Of course it's nice to take mom to a tried-and-true destination, but it's equally as special to go somewhere new to both of you. Slovenia may not have been on the top of either of your lists, but it is certifiably one of this decade's hottest destinations. Ljubljana is one of the cleanest and most navigable European cities — and that's not to mention its incredible food and wine scene. Slovenia, as a whole, is a culinary destination influenced by its Hungarian, Austrian and Italian neighbors and featuring some of the top chefs in the world.
One of the most memorable sites is Lake Bled, where a medieval church built on virtually untouched island in the middle of the lake makes for a serene day trip. In one day (if you're aggressive), you can go from castles to spectacular waterfalls and even hit the ski slopes. Slovenia has it all.
Alaska
If the places on this list so far aren't quite special enough for your one-of-a-kind Mom, we've got one last trick up our sleeve: an Alaskan cruise. There's no better way to see the Northern Lights or the stunning lakes and fjords all throughout this incredible state. This is a trip where you have to go as big as your budget will allow. We're thinking five-star suites with 24-hour butler service is a good place to start.
In addition to views of the Northern Lights, an Alaskan cruise gets you some of the best whale watching excursions and access to walking tours of glaciers and fjords that are part of a United Nations World Heritage Site.
In Skagway, take the White Pass Rail expedition on an antique railcar to learn about the history of the Gold Rush, and afterward, let your hair down for a fun night of music, food and drink at an authentic restaurant in town.
Back on board, you can snuggle up with a glass of wine under the stars to enjoy the best, unpolluted views of the dazzling blues and greens that will overtake the night sky. Because your Mom deserves not just a luxury experience, but a truly magical and unforgettable trip.