The troops have withdrawn, and the headlines are long gone. However, even without the news coverage, Galavante's charitable foundation continues to fight for women's rights and education in Afghanistan. This commitment to connect to communities is why we explore places we wouldn't necessarily recommend as destinations. We hope that we've been able to share that connection with those, who are even a little bit curious about the world. So, what has our work yielded? We are proud to say, a lot. Through the Galavante in the World Foundation, we are an organization for Afghan women, as well as all women and humanitarian efforts around the world.

It All Started in Kabul
Many of you know the story already, but Galavante's involvement with women's rights in Afghanistan began in 2019. Founder Christine guest lectured at the American University of Afghanistan (AUAF). AUAF was founded over 17 years ago by First Lady Laura Bush. Her view was that education was the key to change in Afghanistan. While today the country under the Taliban regressed for decades, she was right. The legacy of the U.S. is the extraordinary women and men from AUAF educated in Kabul until the fall of Afghanistan in 2021. AUAF however continues to educate Afghans, with a satellite campus in Doha at Education City.  Additionally, AUAF has an exchange program with AUCA in Bishkek Kyrgyzstan, and at Bard College in New York. For those who remain within Afghanistan, AUAF has a full online education program. At the end of the day, AUAF's philosophy is Education will Prevail. 

How it's Going
When Afghanistan fell to the Taliban in 2021, Founder Christine could not turn her back on the women she mentored at AUAF. Christine quickly assembled a team to fund passports, plane tickets, living stipends, housing, and education expenses. Galavante had always worked with humanitarian efforts around the world, but this was when the Galavante in The World Foundation (GITW) was born. With the help of Tina Naser, Keiko Reid, Lisa Hathaway, and Walter Piecewicz, they mobilized to establish a 501(c)(3) to provide emergency survival expenses and guidance. GITW directly impacted over a dozen women and many of their families over the past two years.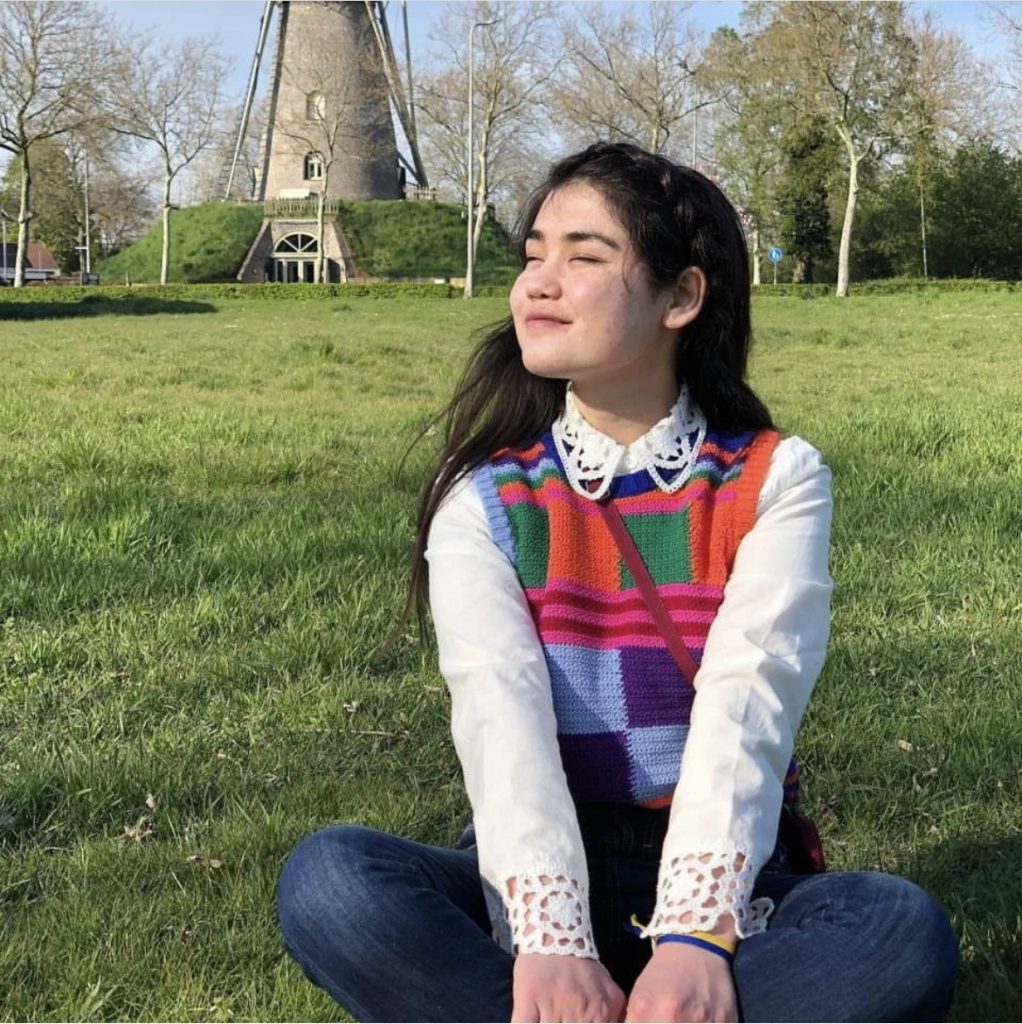 To date as a formal 501(c)(3), we have been an organization for Afghan women to seek mentorship and resources. There are success stories from our humble efforts, which were a small part of our women and family's journeys. Sara Hakimi who made it to Georgetown and Masouma Tajik to Rutgers to continue their Masters degrees with our support. Our students Ellaha and Madina made it to Canada with their families after 22 months. Lima, a student Christine was in touch with from the start made it to HEC in Paris. One day, if our students will share their extraordinary stories with you, there's so much to say. With the generosity of donors, we did what we could and many times beyond, to give support.

The Aman New York Event
After almost 18 months, GITW had our first fundraiser at Aman New York on July 19, 2023. Sara Hakimi, our student working towards her Masters at Georgetown, and Masouma Tajik, who came to the U.S. via Kabul – Ukraine –  Poland were both in attendance. What makes your involvement in GITW unique is that 100% of all proceeds go directly to our students. There are no salaries or fluff, but instead, real aid that makes a difference, sometimes life and death, in those we support. In that evening we raised almost $40,000 that provided direct assistance to our students. Sara Hakimi can now finish her semester final at Georgetown. With these funds, we also funded passports and other critical living expenses and requests from over a dozen women and their families. You made a difference, and we are forever grateful.

A Big Thank You to our Sponsors
We could not have achieved this milestone without the most epic Silent Auction, where there are not enough words to thank our sponsors. We also awarded Sara our first scholarship by a generous donor, the M.V. Scholarship for Women's Leadership. At GITW we are committed as an organization for Afghan women and for all women's rights.

The Future is Bright
While we celebrate the achievements of our first fundraiser, there is still much work ahead. This year we had women who requested living stipends, similar to Sara's so that they could come to the U.S. on full-tuition scholarships. Universities provide tuition stipends but absolutely no housing or living expense support. Additionally, the nature of student visas does not allow our students to work full-time in the U.S. while they pursue their studies. In order for the State Department to approve the visas, our students need to provide proof of support for both tuition and living. It was heartbreaking to have to say no to women who had full rides to George Washington University. Therefore, our work will continue as an organization for Afghan women, and for women's rights around the world.
This is what your funds can do:
$1,000 – Supports basic groceries and transportation expenses to and from school
$3,000 – Supports the housing & stipend for one month of our students
$5,000 – Supports an annual award for our students
$10,000 – Supports an annual scholarship for our students
100% of the proceeds of your donations go directly to the women, children, and families we sponsor at GITW. We are a 100% volunteer organization where all legal, admin, and operating expenses are funded by our Board as part of their commitment to the mission of GITW.
Any amount though will go a long way to supporting our students, who are attending top-tier universities for their undergraduate and master's degrees. We can't do it without you. Get involved here, and always reach out to Christine, Keiko, Lisa, Tina, and Walter to learn more.

A Thank You Again to our Event Sponsors
Galavante in the World Event Sponsors
Aman New York
The Arts Club London
Black River Caviar
Cashel Palace Hotel, Ireland
Chef Maria Reina at Bella Cucina
Cotton House at Mustique Island
dmAFRICA
Domes Lake Algarve
Domes Miramare Corfu
Eden Rock Cap Cana
Eddie Arthur Salon
Eleven Experience Bahama House
Estelle Manor
Four Seasons Nevis
Grand Hotel Excelsior Vittoria
Hotel Eden Rome
Ishara Mara
Laurent-Perrier Champagne
Les Trois Chevaux & Chef Angie Mar
Lisa Hathaway & John Stella
Momentum Selection
Mzia Shiman Spa
Reya Communications
Ubah Hassan Private Collection Art
Ultimate Jet Vacations
Vhernier

Learn More About GITW Here:
Donate to GITW 
Thank You to Our Generous Donors 
From Ukraine to Afghanistan Part I
From Ukraine to Afghanistan Part II