For the past 11 years, I've had the great privilege to write our annual Thankful Letter to kick off the holidays. I like this time of year especially because it's our chance to give thanks to you, our raison d'être at Galavante. As the saying goes, time flies when you're having fun, and we are having a heck of a time bantering with you each week. I mean, when else can the latest Brad Pitt vacation and newest private club be hard-hitting news? But what I also love about our rapport is when the world is upside down, we come together to talk about the important issues, too. So this time of year, I am thankful for it all. I am thankful for you.
An Epic Year of Travel
Well, you sure made up for lost time this year. I loved seeing your trips to the South of France. Half my list of beach clubs and restaurants in St.-Tropez came from your Instagram feeds. Because that's what makes Galavante so damn special — the recommendations come from you. We hit 11 years in 2022, and I still wake up every day with no alarm, excited to explore the world. Because no matter how many countries and luxury hotels we visit, and how many extraordinary people we meet, travel is a bottomless cup of life-changing experiences. I am thankful for you continuing to inspire us with your travels. And I thank you for the adventure of Galavante. It's because of you that we love what we do.

Making an Impact in the World
Our Thanksgiving issue has traditionally been about the humanitarian work that we do at Galavante and the nonprofits that are near and dear to you. I say this every year, but life is about more than 1,000-thread-count Egyptian cotton sheets. So we continue to put our money where our mouth is. Our Foundation, Galavante in the World (GITW), continues to support Afghan women through scholarships, living assistance, and mentorship. One hundred percent of every dollar has gone to our 11 women, and in several cases our efforts have saved their lives.
I know this is no longer a headline in the news, but we remain dedicated to doing our small part for humanitarian and women's rights and educational projects around the world. Giving Tuesday is coming up November 29th. If you're looking for ROI on your charitable contributions this year, we'd be honored to have you be part of GITW.

The Theme of Family
This year I want to take a moment to talk about family. I am just back from a trip to Italy to celebrate my parents' 50th anniversary. I hadn't been on vacation with them since I was eight years old, but when my Mom asked if we could take a trip to Europe to celebrate their milestone, I obviously couldn't say no. We create lifetime experiences for people through our travel bookings at Galavante. So, there was no way I could deny my own family, especially because I could make it happen. With that, we set off on an adventure to Rome and Florence. I didn't know what to expect because after all, traveling with family can be challenging. We were definitely put to the test to see how good we really are at our jobs at Galavante.

Hotel Eden
We started off our weeklong trip at the Hotel Eden in Rome. Hotel Eden is iconic; it was the first hotel to have running water, electricity, and an elevator in Rome. It's been around since 1889, so I couldn't think of a more timeless and befitting place to begin the 50th-anniversary celebration.
I didn't grow up in a wealthy family, but my parents are the American Dream. My Dad started out with about $100 in his pocket more than 50 years ago when he came to the United States. He and my Mom worked hard to provide for our family, but it didn't leave a lot for extravagant vacations. What I loved so much about Hotel Eden was the genuine care and sincerity the people there showed my family. They've seen royalty come through, and yet they treat everyone with the same kindness. I will never forget how special they made my family and me feel.
It's also interesting to think about the impact of travel on children. You never know what they're going to remember from experiences like this. Just the other day, my three-year-old niece Genevieve told my brother that she wanted to go back to the Hotel Eden. It was lifetime for me to wake up to huge hugs and breakfast with her every day. After three years, she finally gave me the nod, and told me she liked me. Kids these days, but I'm one lucky aunt.

A Vow Renewal in Florence
One of the most special places to me in Florence is the Four Seasons Firenze. I've stayed there five times in the stunning 14th-century villa and former convent complex. It has an historic old chapel and the largest private garden in Florence. There are few places more magical than the Four Seasons at dusk as the sun sets over the Duomo.

On the 50th-anniversary date of 11/11/22, my brother, my sister-in-law Neringa, and I arranged for my parents to renew their vows at the Four Seasons. My mother wore an old brooch from her best friend, a new wedding dress, borrowed shoes from me, and a blue ribbon in her bouquet. She was a beautiful, glowing bride at 81 years young. There was something profoundly touching to see two people who make it through 50 years of life together renew their vows. To our family's relief, they re-upped for another 50.

The Holidays + Family
This Thanksgiving is particularly reflective for me. I know that the holidays are challenging for many of us, as family relationships can be complicated. Recently someone reminded me of an old Huff Po article that I wrote, on "Four Christmas-ing" family and traveling instead.
It made me think about how much has changed in my life in the past 10 years. My family and I only recently came back together. I owe this reunion to a very close friend, who reprimanded me while we were on a trip in Africa. The nutshell is she told me to get over myself and forgive, or at least cut my family some slack, because none of us are perfect. She took it a step further and demanded I suck it up and call my mom at least once a week. There are very few people who could talk to me that way, but something clicked. Because of her, I've had seven incredible years with my family. I know 100% that I'm not going to have any regrets, and I'm so grateful. It can be daunting to take that step to reconcile with family. But maybe this holiday season can be the time to start.
I think I did right by my parents on this trip to Italy, and travel did what it should: Change your life. I hope that each of you gets to spend these holidays with those you love most.
All the best,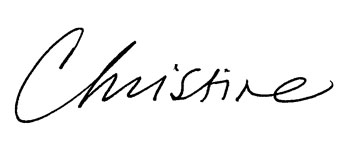 Christine Drinan, Founder
Related Articles
We are Thankful for You this Holiday – 2021 
The Thankful Issue 
Home for the Holidays  – 2011
Hotel Eden Rome