What was classic (Madrid) is one of the buzziest destinations again. A big reason, besides always-in-style flamenco and tapas, is the selection of new hotels in town. The Rosewood has officially taken over the longtime Villa Magna. In true Rosewood fashion, what's old has been made modern and cool again. Here's the preview of the Rosewood Villa Magna.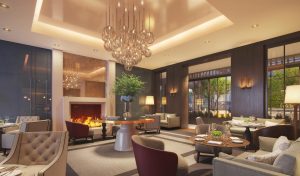 The Specs
If it seems like everything is coming up Rosewood, it's because it kind of is. Rosewood continues to build their luxury portfolio around the world, from New York to Dubai to Hong Kong, and many places in between.  Today they take their place on the iconic Paseo de la Castellana Boulevard in Madrid. Madrid is a hot destination for luxury hotels, so you know it's a compelling destination.  The Four Seasons and Mandarin Oriental recently opened and/or renovated properties in Madrid.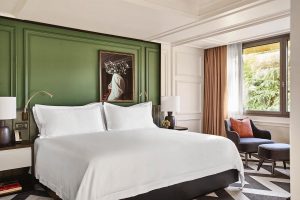 Under the Rosewood, Villa Magna, an historic hotel, has a total of 154 accommodations.   In Rosewood style, they stay true to the cultural heritage of the original, but bring in a unique modern luxury that sets them apart.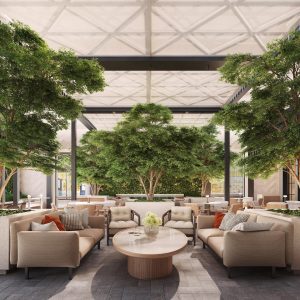 Coveted Location and Dining
The Salamanca District is where the chic locals live and dine in Madrid.  This part of town has the top restaurants, designer boutiques, and traditional Spanish architecture. This is not a tourist filled area, but rather where you'll see the chic Madrileños.   It's also easy to venture out, as you're within minutes to local hangouts to renowned Michelin Star restaurants.   Ramon Freixa Madrid and Restaurante Etimo by Begona Fraire are within a 10 minute walk. It's also worth staying in.  The Rosewood Villa Magna's restaurant, Amós is helmed by Michelin chef, Jesús Sánchez.

The Old and The New
The Rosewood Villa Magna architecture is impressive, from the moment you enter the new entryway and grand staircase of the original castle.   BAR Studios of Melbourne uses iron, stone, and glass textiles pay homage to old Europe while bringing in a contemporary design.   Rosewood Villa Magna is refurbished to strike a balance between the hotel's original design with contemporary Spanish Villas.

The Spa
Rosewood Villa Magna's "Sense," is an elevated spa experience based on the principles of place, balance, and individuality. They reinvent traditional medicinal practices passed down by "abuelas,"  which is grandmother in Spanish.  Treatments include a Bay Leaf Ritual, as well as a 160 Sense-Journey.

Plan Ahead 
The hotel is in soft open with about 30% of the rooms.  Make sure you make reservations in advance.