You like the One&Only in Cape Town, and the Palmilla in Cabo is a long-time favorite too. Well, now One&Only has a location in Greece that is creating a whole new destination within the country. And sometimes, it pays to know the new spots because they're your chance to get into the game. This is the preview of the O&O Kéa.
You're planning a trip to the Greek islands, and one thing is certain: clear blue seas and an incredible tan lay ahead. However, where to stay in Greece may be less immediately apparent. Of course, Mykonos and Santorini never get old.  But they call it island hopping for a reason, and some of the lesser-known islands are genuinely unforgettable destinations. Many of them are just as stunning and have the excellent seafood you've been craving in spades. Plus, as they're less touristy, you'll get better prices, more privacy, and perhaps a more authentic experience of Greek culture.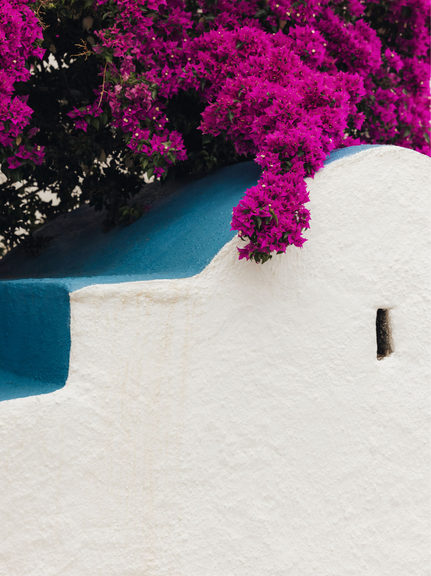 One good indicator of where to stay in Greece is where you can find a One&Only hotel to accommodate you. In many cases, visiting less popular islands on the circuit means sacrificing the comforts you're used to. Luckily, where One&Only is on the scene, you're guaranteed a luxury hotel.

The New One&Only Kea
The island of Kea, also called Tzia, is one of those lesser-known islands on the Cycladic archipelago.  Its sandy beaches and hilly countryside offer a serene getaway, especially after a rowdy weekend of never-ending nights in Mykonos. It is also where to stay in Greece right now, thanks to the opening of the new One&Only Kea hotel. Oh, and did we mention Kea is only a 30-minute ferry from Athens?
The Rundown
One&Only Kea is beachfront in style, with top-notch luxury and coveted privacy at the top of their priority list. The accommodations are sprawling villas, each with their own private pool, terrace, fireplace, and fireplace. Notched into the hillside above the sea, you'll be overcome by stunning views in every direction. The resort is also set to have a restaurant utilizing local artisan ingredients, a speakeasy, a pool bar, and a beach club. So you know the social scene is going to be on, from early morning to late night.
You'll get the ultimate relax and reset treatment here.  AKA, when you're not sunbathing you can rejuvenate in the holistic spa, whose treatments focus on the balance of emotional, physical, and mental wellness. Moreover, the island itself is worth intrigue and exploration. From shipwrecks and small villages to ancient ruins, it is impossible to deny the magic of a place with thousands of years of history.
One&Only Kea is set to open its doors in August of this year, so it's where to visit in Greece for the early fall. Just make sure you book asap.
Related Articles