Santa knows who was naughty and who was nice, and this year, you were nothing short of a superhero. You crushed it at work while you took care of your family. You looked after your friends. Heck, you even held your s— together when they shut down your kids' school. You went back to running an in-house university, again, and did not miss a beat. That's why this year, more than ever, it's time to make your list and check it twice. We've got frivolities, some big-ticket items and a way to change someone's life for a mere $100. As for the gift of traveling again — well, that's priceless.  Even if this holiday, you gift it as an IOU. These are top travel gifts for your purveyor of style.
Travel, Experiences & Eccentricities  
The Gift:  African Safari 
The Details:  
We can't believe that we're reporting this on December 2nd, but Singita has prime safari space available between Christmas and New Years. That in itself, makes it one of the top travel gifts. The world is your oyster in Tanzania, South Africa, and their newest lodge, Kwitonda in Rwanda.  Talk about silver linings of the pandemic.  So for those of you who are adventurous and have always wanted to take a lifetime African safari, the time is now.  Message us at [email protected] and we'll hook you up.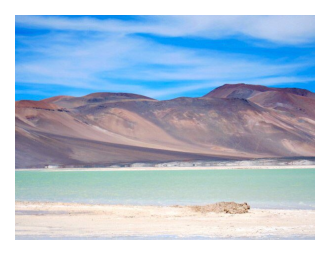 The Gift:  An IOU South American Adventure by  LANDED
The Details:
John and Erynn Montgomery are founders of LANDED, the premier company that works with anyone who is anyone in South America. And they are ready to plan your lifetime adventure.  This is one of the travel gifts for those who have missed travel – dearly. (So essentially everyone on your list) But with a vaccine in sight, the time is now to start planning that trip. Think anywhere from Ecuador's Galapagos, the Salt Flats of Bolivia, the Atacama Desert and the Patagonia mountains.  This is the ultimate IOU.
The LANDED team will sit (or actually Zoom) with you to tailor a personalized trip, beautiful booklet and all. They'll listen to your hopes, dreams, then make it into a lifetime trip. When you are ready to book dates, LANDED will be ready to hit send to make it all happen.  Because you know that as soon as the vaccine is available, everyone is going to be on a travel tear. And these guys create lifetime level trips. Even a certain rock star may have had so much fun,  that she missed her own concert. Their trips are that good.  We can dial you in here.
The Gift:  Chateau Wine Tour of Laurent Perrier 
You've tasted the famous bubbly Laurent Perrier is known for, but when you can travel again, do more than just pop a bottle. This family owned champagne house is not open to the public.  However, for special VIPs, they open the doors selectively for a customized private tour of the Laurent Perrier chateau.   So yes, we can get you on the inside track to sharing champagne in Champagne. Contact us at [email protected] to make it happen.

The Gift:  Six Senses Gift Certificate 
Six Senses has some of the most jaw-dropping hotels around the world, from Thailand and Cambodia to the newest location in Israel. And you want your loved one to get a break from COVID-19 and just relax either on the beach. Well, there's no better time than now. This year, Six Senses is doing a 20% off deal, valid for up to three years after purchase. Maybe right now isn't the best time to travel, but they want you "plan now and play later." Your special someone has a treat to open under the tree: a destination as soon as borders open. Take about one of the best travel gifts you can give.   Details are here. 
The Gift:  Bentley Mulliner Flyfish Kit  
The Details:
Just when we think we've seen it all, we see the car company Bentley take it to the next level.  Mulliner makes custom Bentley Flyfish kits, for the fisherman or fisherwoman on your list.  From the Zephrus rods (really fancy fly rods), to custom flies that are officially too beautiful, it's next level luxury.  There's even an electronic dehumidifier built into the leather cases and walnut veneer drawer so your gear stays in prime condition.  In Bentley fashion, they've thought of every detail.  Of course, the Bentley Bentayga, where they will outfit your custom Mulliner kit in the trunk, is sold separately.
Price:  On request.
The Gift:  Aerin Shagreen Bar Set 
The Details:
As we're heading into the winter months and keeping it low-key with COVID, your love one's home needs something.  Like a preparedness kit that should include a bar set, preferably by icon Aerin Lauder in shagreen.  Because you don't mess around.  And no matter what your lucky recipient's décor may be, this bar set fits in anytime, anywhere, any place.  Remember it's always 5 o'clock somewhere.
Price:  $3,900
Buy:  Nieman Marcus and Saks Fifth Avenue

The Gift:  Vitamix
The Details:  
If there's one item in our kitchen that we use the most, it's our Vitamix.  Whether you're making your daily smoothie or a soup this winter, it's the essential in anyone's kitchen, especially during the pandemic.  You will get a lot of mileage out of your Vitamix, and you'll never have to buy another blender again.  It's the ultimate gift for the foodie and/or protein shake addict on your list.
Price:  Approximately $395 and up.
The Gift:  Ruffoni Copper Pots 
The Details:
For the home chef on your list, which according to all the TikTok and Insta cooking videos, is everyone nowadays, the go-to gift is Ruffoni copper pots.  They will immediately elevate the entire look of your kitchen, and anything you serve in them.  Made hand-hammered copper and lined in tin with details like acorns, the Ruffoni set is one you wouldn't mind displaying for all to see.  Williams Sonoma carries a prime selection of the line.
Stocking Stuffers

The Gift:  Aman Skincare
The Details: 
Just when we thought we couldn't love Aman more, they found a way to bring the Aman spa experience home from their hotels.  For the person on your list who is the Aman junkie, this is the ultimate gift.  The skincare line is a combination of the fountain of youth, décor for your bathroom, and indulgence, especially for the person who has everything.  The next-level stocking stuffer is their Ultimate Bath Set, which includes their Purifying Auric Cleanse Bath Salts, Nourishing Golden Body  Serum, Nourishing Body Mist and Grounding Smoked Body Butter.
Price:  $310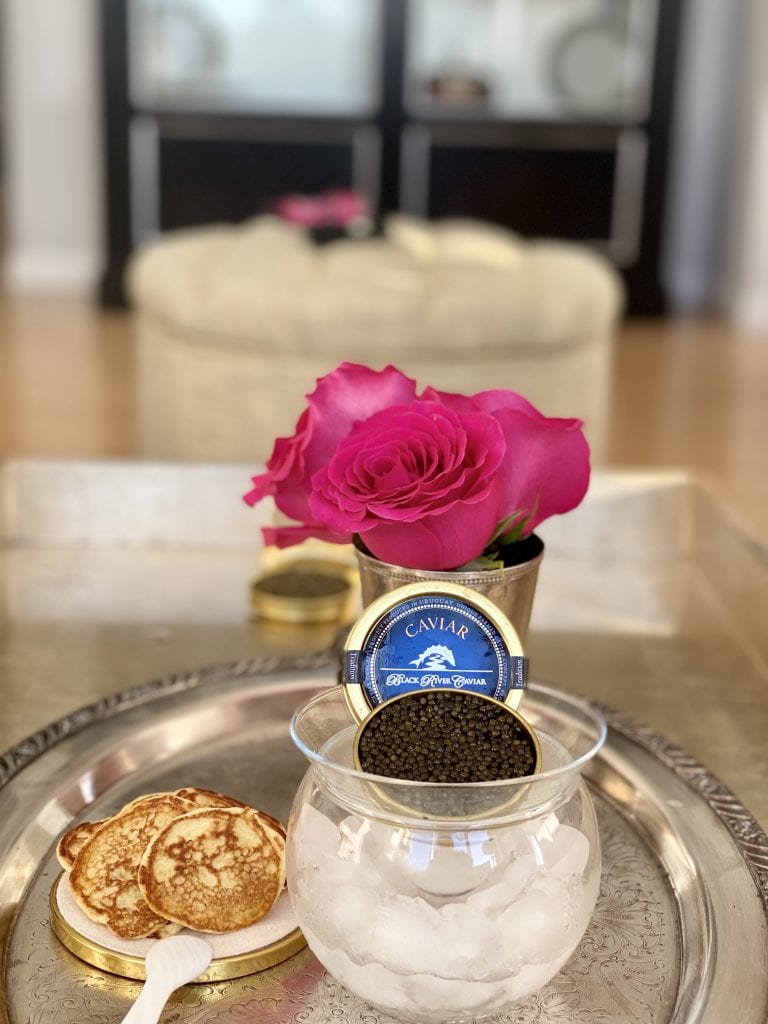 The Gift:  Black River Caviar 
The Details: 
With their farm to spoon philosophy of their caviar farmed in the rolling green hills of Uruguay, we may never eat caviar from anywhere else.  For every day, they have four tiers, where the entry level starts at $92, so it's a relatively reachable indulgence.  If you're planning to gift to a client or one lucky duck on your list, think about a basket.  The caviar epicure has a 50 grams of their Imperial and Royale tiers of caviar. It also includes saucisson, duck prosciutto and smoked bluefish.  It's finished off with all the accoutrements of potato chips, blinis, crackers, capers and mother of pearl spoons.
Buy:  Black River Caviar
Price:  $750
The Gift:  Ralph Lauren Cashmere Travel Set
The Details: 
For all the trips that you'll be taking next year, you'll want to be sure you're nice and cozy. This is one of the essential travel gifts.  In cashmere.  No one does cashmere luxury like Ralph, with their two ply cablet knit is light yet, cozy, and comes with a cashmere pouch that is easy to pack.  Cashmere eye shade, of course, included.
Buy:  Ralph Lauren
Price:  $395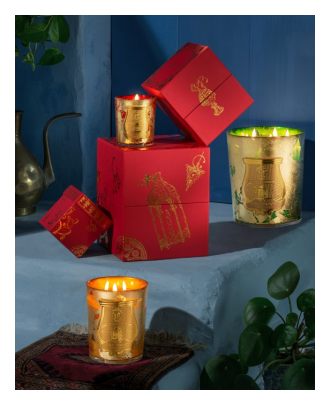 The Gift:  Cire Trudon Christmas Candle 
The Details: 
For the coming months where we may be staying home more often, home is more important than ever. The most luxurious candle you can buy that's not custom on the market is Cire Trudon. This is for those purveyors of good taste on your list, or anyone who just likes candles or their house to smell delicious.  Cire Trudon has been around since the 1600s, and even provided the candles for his imperial court.   Abd el Kader is a favorite, which is a unique Moroccan mint scent.
Buy:  Bloomingdales, which sometimes runs the elusive sale on these candles
Price:  $640
The Gift:  Noshinku Pocket Hand Sanitizers
The Details:  
One of the items that really fits in a stocking on our list, and a luxury that is a relative deal at $10.  Also travel gifts nowadays include hand sanitizer. Noshinku is smaller than a credit card.   They've recently come out with two new scents that make perfect travel gifts – lavender and eucalyptus –  in addition to the original bergamot.
Buy:  Noshinku
Price:  $10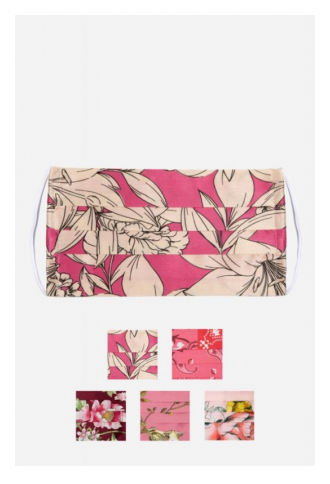 The Gift:  Johnny Was Face Masks
The Details:  
A lot of designers have gone into the face mask game, but Johnny Was has made masks that last wash after wash.  If there's a higher quality mask, we are yet to find one.  This is also the set that we get stopped on the street as everyone wants to know where we found such pretty and happy looking masks.  It's a luxurious yet affordable stocking stuffer for your travel gifts this year.
Buy:  Johnny Was
Price:  $40 for a 5 pack of silk masks
The Gift of Giving Back 
Stockings with Care
This one isn't so much about giving someone you know something special as it is giving to someone who really needs it. For $100 or less, you can make a New York City child's dream come true by becoming her or his very own Santa Claus. Donations to Stockings with Care go directly toward fulfilling the wish list of a child who otherwise wouldn't have presents under the tree. This year especially, families around the city are in need of assistance. For almost no sweat off your back, you can do something really good this season and make someone's dreams come true.
Check out our Giving Back article on Galavante, for other ideas on how to spread some happiness and make a difference in the world this year.