If you haven't moved to Miami, chances are you're at least going to visit. There is, after all, a reason why birds fly south for winter. As if Miami couldn't get hotter as a destination with the opening of top restaurants, add Art Basel to the mix next week. The pros know that where you stay in Miami is everything. It's make or break, actually, because you're going to spend a lot of QT at the hotel. It all starts with those leisurely breakfasts, followed by the optimal beach setup. And yes, the sun/shade ratio is an art form. Then, of course, there's the transfer to the pool late afternoon, when it's almost five o'clock somewhere. This is all before you need a dinner reservation, which is why those concierge keys are so important. We have you covered. This is where to stay in Miami now.

Faena
The best hotel for luxury is, hands down,
Faena Miami Beach
. They just figured out the perfect formula: stunning hotel grounds, excellent service, generously sized and well-appointed elegant Miami-meets-South America rooms. Then there's the top-notch food. Even if you don't stay here, you'll drop by for at least one meal. You can check in here and just ignore the rest outside of the hotel grounds, which many people do. We would venture to say that Faena is a standalone destination, and it's where to stay in Miami for people who know they can get the best of the best.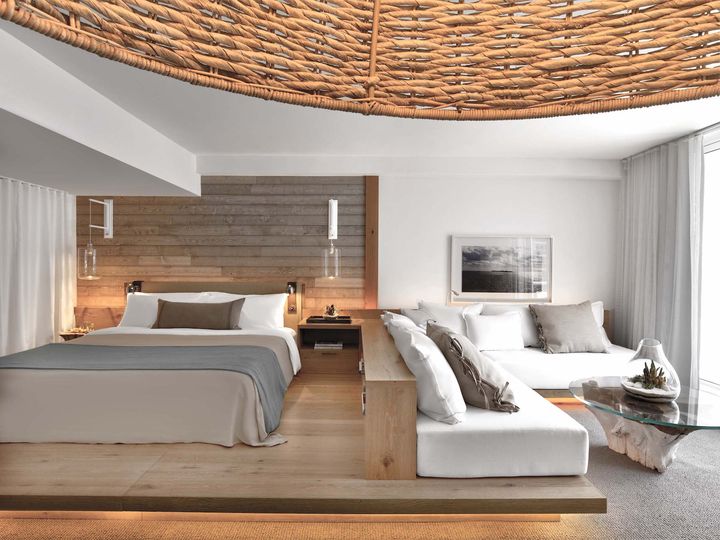 1 Hotel
No one hits modern contemporary chic quite like
1 Hotel South Beach.
The decor, a personal Galavante favorite, makes you feel like you're in a serene oasis. And better yet, it's all made from reclaimed and green materials. In a nutshell, 1 Hotel is eco-chic for the chic. Rooms are beautifully decorated in neutrals with a beige aesthetic, which is like the new all-white. Also, many have kitchens and laundry and feel more like an apartment. If you're in town longer than four days, this is where to stay to feel like you have a Miami pied-à-terre.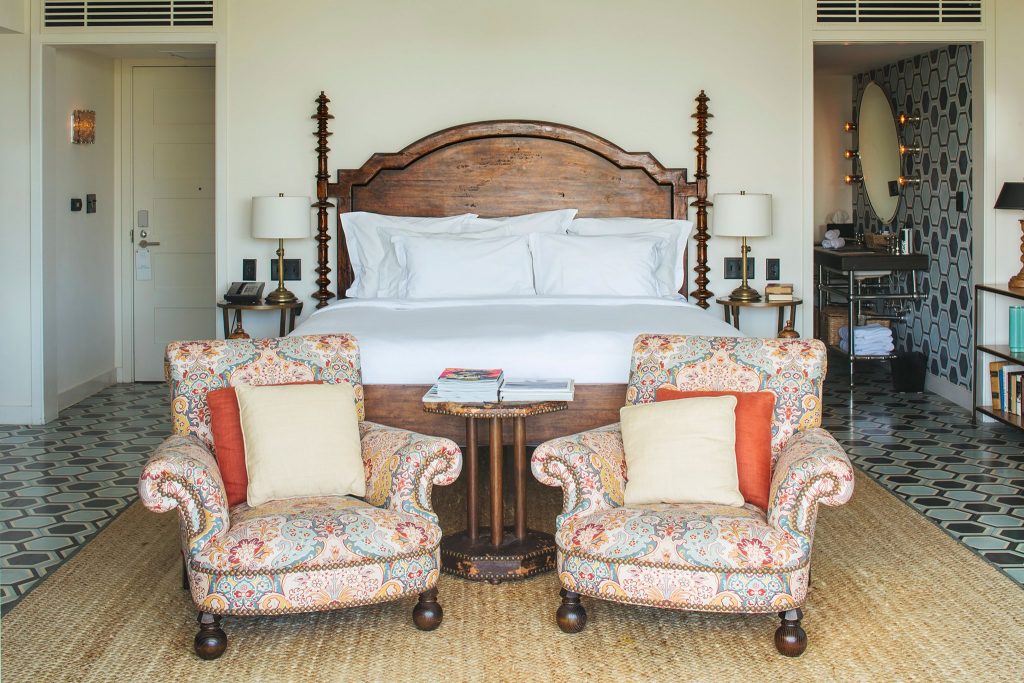 Soho Beach House
There's a great Miami vibe at the Soho House outpost, aptly named
Soho Beach House
. There's Spanish tile and palm trees. And a pool surrounded by retro daybeds. The Beach House isn't the most plush, but it is luxuriously cool. As a hotel guest, you get access to the private club, which is otherwise members only. A cozy poolside bar, rooftop terrace and library serve to bring guests out of their rooms and into the common areas together. It's no surprise that Miami's chic crowd gathers here.

Four Seasons Hotel at the Surf Club, Surfside
Set on a pristine beach, this outpost of the
Four Seasons
is exactly what you'd expect. A grand lobby. Large, luxurious rooms. Excellent food. Perfect service — some of the best in Miami. The no-nonsense high-rise hits all the right notes. If you want a no-BS, seamless Four Seasons experience, this is where to stay.
Mr. C Miami Coconut Grove
When you can't stay in Miami Beach proper, or don't want to, the options previously were slim. Now, however, there's finally a place to stay that makes it worthwhile to venture outside of Miami Beach. In nearby
Coconut Grove
, Mr. C gets the job done. We're talking a hotel by the famed Cipriani group, which knows a thing or two about hospitality. The rooms are spacious and nautical themed, and most share a view of the nearby South Miami coast. The neighborhood is quieter, but it's still distinctly Miami. And yes, there's the beach, along with stunning ocean views.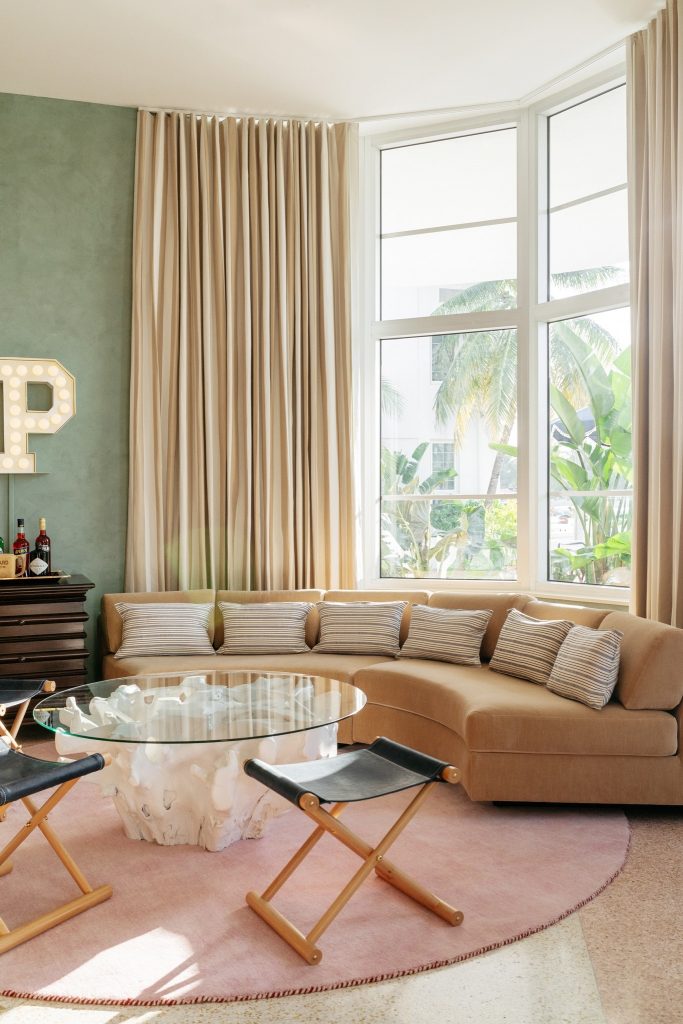 Palihouse Miami Beach
Traditional luxury is always welcome, but sometimes you want to mix it up. By staying in a place that's cool. A bespoke hotel option that may not be grand scale, but is hip luxury.
Palihouse Miami Beach
is a boutique hotel with a distinct community feeling. The Palisociety hotel group has been popping up around the country with laid-back lodging in compelling destinations. Think Santa Monica and Montecito, where it's impossible to get a decently priced luxury hotel room. The frills are simpler, but with a charming French flair that elevates the sweet residential interiors. Best part is, it won't break the bank.