The holidays are around the corner, and perhaps you didn't quite get around to booking something for the coveted Christmas to New Year's window. Well, we're not going to sugarcoat it; it's going to be expensive. And not because you're booking late, but because this time of year is always expensive for travel — pandemic or no. But it's the one time you get real vacation, since virtually no one who's not on a live deal works that week. So, suck it up. Here are the places to travel stateside this holiday season.

Aspen
For Aspen, the celebrity spotting is as much a draw as the skiing. Some people love nothing more than hitting the slopes when there's fresh powder, but staying cozy by the fire with some hot chocolate is just as good. That's especially true if you're at the Little Nell, where the living room is like live theater with guests coming, going and gathering throughout the day. It's true, there's plenty to do in Aspen even if you aren't big on winter sports. There's no judgment if you dress ski bunny top to bottom just to mingle for après ski. After all, you want to look the part when shopping, dining at Betula and hanging late night at Eric's. For holiday travel in the U.S., Aspen is top of the list.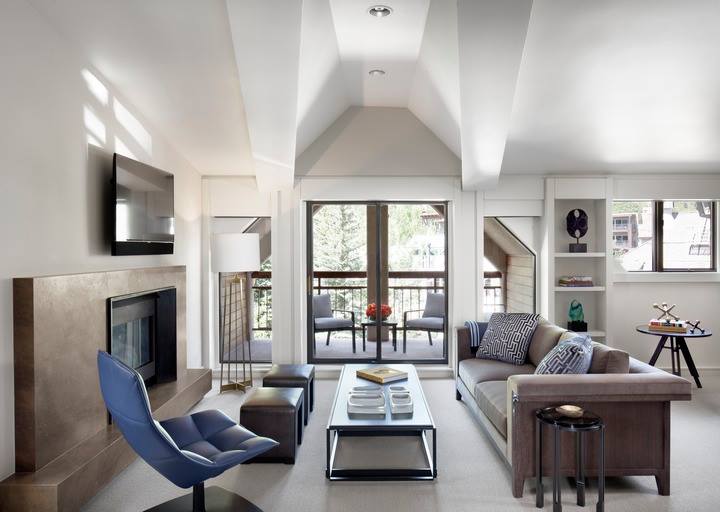 Stay: As of press date, there were still a handful of rooms at The Little Nell. They're at a premium, though in Aspen, you pay to play.

Napa
Wine and the outdoors — that sounds like a winning combination to ring in 2022. Actually, it's a winning formula any time of year. For whatever reason, Napa is generally not overrun for the holidays. In fact, winter is the slowest season. During the holidays, you get the right balance of buzz yet fresh wine country air. So, do all the wine tours and fancy dinners you want to your heart's desire, which makes for one of the best options for holiday travel in the U.S.
Stay: The newly opened Four Seasons

Santa Barbara
There are 300+ days of perfect sunshine a year, which means it's always a good time for Santa Barbara. Fun fact: December is the season of the monarch butterfly migration, so if the sun itself isn't enough, there will be butterflies everywhere you go. The beaches and botanical gardens are perfect, even during winter. And you should head to State Street for shopping. If you want to travel stateside this holiday, Santa Barbara delivers the sunshine and plenty to do.

Stay: If Harry and Meghan haven't extended the invite, consider Pali House. Also look for cancellations at Rosewood Miramar Beach and Belmond El Encanto.

Miami
Due to Omicron, this will be the second year in a row when everyone and their mother (literally) will be in Miami for New Year's Eve. If you're looking to catch some good weather with a big side of party scene, this is where to be. All you need is a wrap dress and a couple of bikinis. You know the drill.
Stay: Anywhere you can squeeze into a cancellation on our Miami Hotel List

East Hampton
A little-known secret is a lot of the celebs spend the holidays at their summer homes in the Hamptons. There's something special about the beach in the winter. It's chilly, quiet and peaceful. Plus, in town, the popular Manhattan outposts stay open and have plenty of reservations available. So get your friends together who don't want to travel far, and head out East.

Stay: Gurney's or The Reform Club (probably the only time of year you'll get in here)

Austin
Everyone else is moving here, so why not check it out? Seriously, with the tech boom in Austin, this is the fastest growing city in the U.S. Austin stays warm through the holidays and has plenty of lakes and parks for enjoying the outdoors. The food and flea market culture has something for everyone, from families to singles looking to make friends. Texans from these parts are known to be warm and welcoming to visitors. Cool people? Great food? Good weather? Austin is one of the under-the-radar spots for holiday travel in the U.S.

Stay: The Driskill for a beautiful, intimate vibe, or when in doubt, the Four Seasons