Everyone knows that Il San Pietro is exquisite. And Le Sirenuse offers some of the best meals you'll taste in all of the Amalfi. But, surprisingly, it's still insider knowledge that Positano's Villa Treville is the place to stay on the Amalfi Coast. Here's a look at the hotel.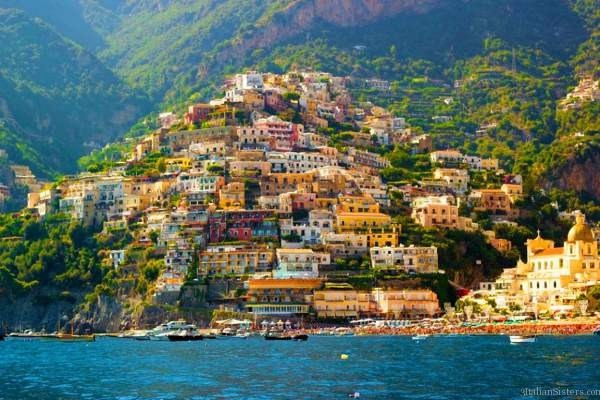 Overview
If the Amalfi Coast isn't already on your list of life goals, it's time to add it. There is nothing like the views here, and Positano, while touristy, is iconic. Everyone should see the colorful cliffside homes (with the Mediterranean as the backdrop) at least once.
Surprisingly, for such a luxurious destination, Amalfi Coast hotels are merely good, not exceptional. There are a few exceptions, like the Belmond Caruso in Ravello. Also, the Oetker's new property, Hotel la Palma Capri, is a contender to top the list of best hotels in Amalfi. In Positano, Le Sirenuse and Il San Pietro, while lovely, aren't necessarily luxurious. That honor now falls to Villa Treville.
Location
Villa Treville is built into the cliffs of Positano. Chances are that your room has views of the Tyrrhenian Sea. Villa Treville is quiet, private, and chock-full of old Italian charm. And its location puts it on the map as one of the best hotels in Amalfi. Guests can hike, scuba-dive, and even take a helicopter ride, all in close proximity. It's also possible to take a day trip to Pompeii. Keeping it closer to home, Villa Treville is only a 15-minute walk from Le Sirenuse's La Sponda. The Michelin-starred eatery might be the best restaurant on Amalfi.
A Positano Oasis
Part of what sets Villa Treville apart are its grounds and restaurants. Salone Bianca is a light-filled oasis that is the place to be for evening cocktails. If you're not staying at Villa Treville, you're out of luck, as it's exclusively for hotel guests. Secondly, it has gardens, plunge pools, and a private seaside sundeck. Most of these offer exceptional views of Amalfi's natural beauty.
Wine and Dine
Villa Treville's in-house restaurant is Maestro's, where meals come with views of the sea and nearby islands. The seafood is as fresh as fresh can be. Maestro's keeps with the Italian tradition of whipping up dishes with seasonal ingredients. How a simple red sauce with spaghetti can taste like the best food you've ever had is the essence of Maestro's — and Amalfi.
Rooms
Villa Treville has just 16 exclusive suites, spread across four villas, all of which are their own private fiefdoms. Each of the suites has its own distinct style and decor. This means that whether your happy place is a garden or a terrace, a blue décor or an all-white one, there's something for you. If you need more than two bedrooms, you can rent Villa Zeffirelli, which offers three bedrooms, a living room, and a dining room — complete with a private terrace and plunge pool.
Frequently Asked Questions
Q: How many rooms does Villa Treville have?
A: The hotel has 16 rooms, spread across four villas.
Q: What does Villa Treville offer?
A: It offers gardens, plunge pools, spa services, and a private seaside sundeck. Its Salone Bianca is a unique and exclusive place to get a drink.
Q: What are the best hotels in Amalfi?
A: There are not a lot of true luxury hotels in Amalfi. Villa Treville and Belmond Caruso are special.
Villa Treville Information
Address: Via Arienzo, 30, 84017 Positano SA, Italy
Phone number: +39 089 812 2401