What if you went on vacation and, by the time you left, gave back more to the earth than you took?  You too, can be like Leo, Jessica Alba and Miranda, who are all eco-friendly celebs.  Your conservation work can start by travel to eco-friendly destinations.  At these destinations, they have it going on when it comes to being green. We're talking almost geothermal energy, carbon neutrality, wind farms and coastline preservation. All this green, though, doesn't mean there's any compromise of experience. These are destinations to put on your list, period. It's even better that they are also eco-friendly, because Mother Nature — this one's for you.

Costa Rica
What makes it green:  Most electricity (around 98%) produced in the country is from renewable resources, and Costa Rica is on its way to being the first carbon-neutral country in the world.  In addition, Costa Rica was named UN Champion of the Earth.
What to do:  This is a vacation for those who love nature and being in the outdoors.  You know, those who like to hike up to an active volcano.  Maybe take a dip in a waterfall or three.  And learn to surf on the unspoiled beach, with the big waves.  The list goes on and on, and this is the hotbed of sustainable luxury hotels opening, including Nayara Springs and a future Six Senses.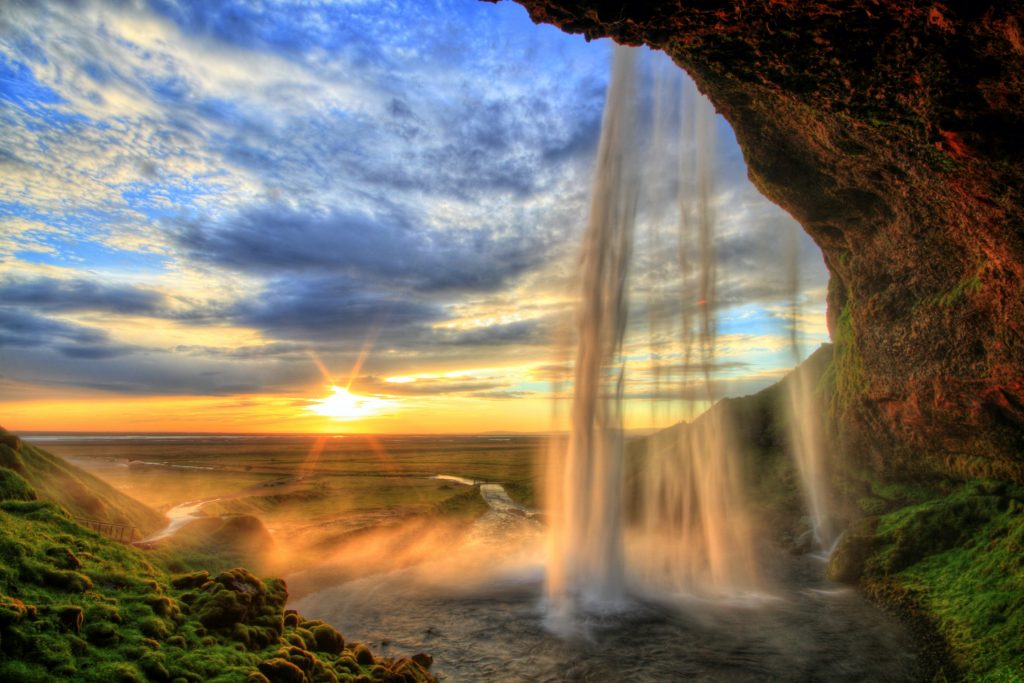 Iceland
What makes it green:  This island nation uses natural geothermal resources for heat and electricity production for almost all its energy. Iceland also fights against ocean pollution and supports sustainable fishing practices. It's not just remote areas either, that are green.  The capital of Reykjavik is considered one of the "cleanest" cities on the planet.
What to do:  Hike through an ice cave, heli-ski at Deplar Farms, tour the Golden Circle, and take a ride on those gorgeous Icelandic horses.  What makes  Iceland unique from other eco-friendly destinations is that it has a lively capital city.  The nightlife is robust and there's a strong restaurant scene.
Palau
What makes it green:   Palau is as remote and unspoiled as it gets.  We would venture to say it's definitely in the top 5 of the most unspoiled places on earth.  Even as remote as it is, Palau's existence is threatened by climate change.  The water levels are rising, so the country adopted a Carbon Neutral Destination Program with the goals of:
Neutralizing tourism's carbon footprint
Increasing local food security
Conserving coastal ecosystems that act as carbon sinks
Reducing food waste and building a circular economy.
What to do:  How does a pristine beach sound, with friendly tribal locals?  Bring you scuba gear too, because this is a diver's paradise.
New Zealand
What makes it green:  The country aims to be fossil fuel-free by 2025, replacing it with geothermal energy sources instead.  There's a reason why Americans like the big hitters – James Cameron and Julian Robertson – just to name a few – started buying up as much land as they could.  And subsequently, that's the reason why the government put a moratorium on foreigners buying land.  New Zealand is as unspoiled as a developed country can be, with all your modern yet green, creature comforts.
What to do:  Lace up your boots and and go for a hike.  Then saddle up on your horse and ride through the unspoiled countryside.  And don't forget the eco-friendly luxury lodges, which are bucket list hotels.  New Zealand combines sustainability, luxury and modern civilization effortlessly.
The Azores Islands, Portugal 
What makes it green:  An archipelago of nine islands located off the coast of Portugal, the Azores rely on a number of renewable energy sources, not just one.  These include wind, geothermal and biomass.  They're not content to sit on their laurels either;  their clean energy targets increase each year.
What to do:  Drink the wine.  Swim at the beach.  Enjoy the seafood.  The Azores are the combination of unspoiled, lush islands with Portuguese culture and food.
Slovenia
What makes it green:  This lesser-known European country boasts breathtaking natural views. In addition, approximately  75% of its electricity comes from hydropower dams. In 2016, Ljubljana was voted the European Green Capital.  It's one of the under-the-radar eco-friendly destinations in the world.
What to do:  This is a country that will surprise and delight, every twist and turn of the rolling hills and quaint towns.  In one day, you can ski in the Slovenian Alps, wine taste in their region that borders Italy, and swim in a water fall.  Slovenia is a top destination of 2021 and beyond.

 Galapagos Islands, Ecuador 
What makes it green:  The Galapagos Islands were declared the first-ever Natural World Heritage site in 1978. Around 90% of the land is designated national park territory. Tourism is centered around many indigenous species of animals and plants, but the number of tourists who visit the islands is restricted to protect the precious ecosystem.
What to do:  The Galapagos is a lifetime trip, so take your nearest and dearest with you to see the most diverse number of endemic species in the world.  Your adventures in Galapagos are by land or sea, or our preference, land and sea.  A cruise will get you the largest coverage of the Galapagos, though it's a commitment of at least a week to two weeks.  One of our favorite experience is to post up at Pikaia, on our list of the best ecolodges in the world.  From here, you do day excursions on their luxury boat to snorkel and hang with the baby seals.  On their actual property, they have tortoise reserve and some of the best views in the islands.  The Galapagos is one of the most bio-diverse eco-friendly destinations in the world.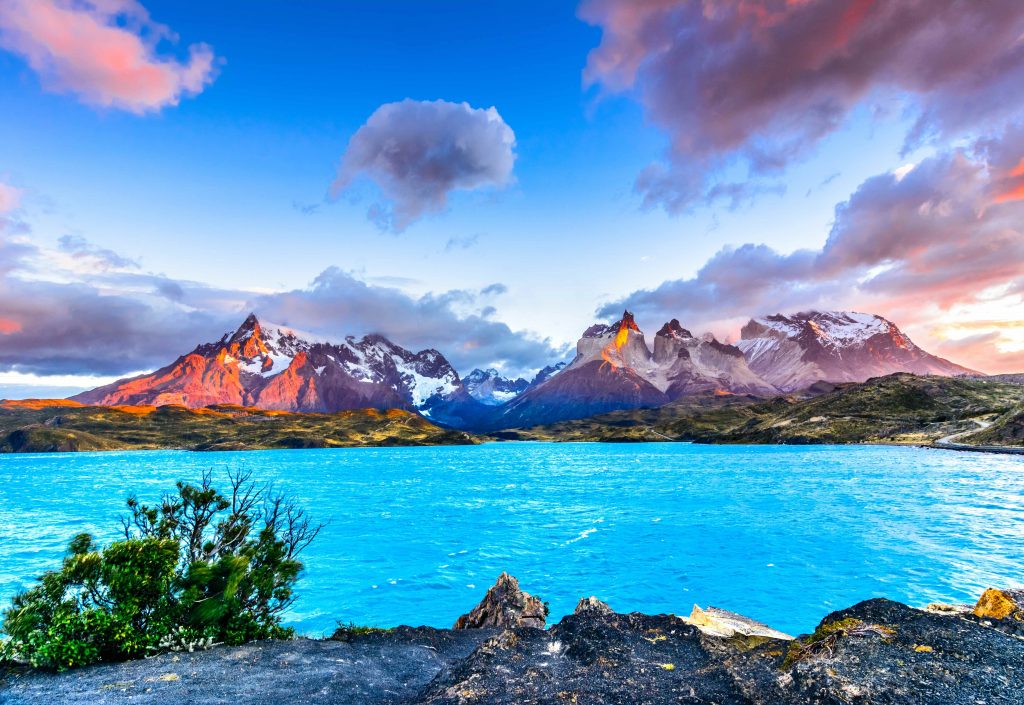 Patagonia, Chile
What makes it green:  As a whole, Chile is not considered one of the more  eco-friendly destinations, but the Patagonia region is. This southern region of the country features breathtaking glaciers, lakes, forests and many hiking options. Torres del Paine national park is probably the region's best-known attraction.
What to do:  Leave this all in the hands of Explora, the hotel group that is one of the pioneers in LEED-certified properties and sustainable travel.  Explore is the only hotel located within the Torres del Paine, which provides its guests exclusive access to the park, pre-and post opening hours.  If you like active vacations, this should be on your bucket list.
OK, we said eight spots, but we always like to add a bonus.
Bali, Indonesia 
What makes it green:  This Indonesian island is not yet officially an eco-destination, but it is well on its way. Bali innovatively balances welcoming tourists and taking care of the stunning natural environment.
What to do:  Meander through a paddy field, take in a yoga class, stop in a local cafe and sit for hours, just because.  Bali is where you go to eat, pray and love, all in one country.
More Green Destinations
For other green destinations, consult this list: https://greendestinations.org/top-100-destinations/
Carbon Offsetting Resources:
Did this article pique your interest in sustainability?  Want to sound smart talking about carbon footprints and coastal preservation?  We have a few resources for that.
https://carbonfund.org/
https://www.terrapass.com/
https://www.myclimate.org/carbon-offset/
https://www.carbonfootprint.com/carbonoffset.html
https://www.cooleffect.org/travel-offset
https://marketplace.goldstandard.org/collections/projects
Maria Gagos is an entrepreneur, author and sustainability expert.  Her educational company, GreenRank,  teaches children about conservation and green initiatives.