Well, he does set the standard for celebrity conservation champions, so we'll have what Leo is having. When it comes to vacations, that is. And maybe supermodels. But in addition to Leo, these celebs are doing their part for Mother Earth, with sustainability-focused companies. From makeup lines to bathing suits made from recycled plastic bottles to a $1 billion + clean household products enterprise Jessica, Pharrell and Miranda have taken eco-friendly next level.
Jessica Alba
The Company: The Honest Company
We have to give the top spot to Jessica Alba, as out of the need for safe household products, Ms. Alba created a $1.7 billion+ empire.  The motivation was pure – create products that people could trust.  Fast forward 10 years, and Honest is delivering everything from clean baby, beauty and home products.
Pharrell Williams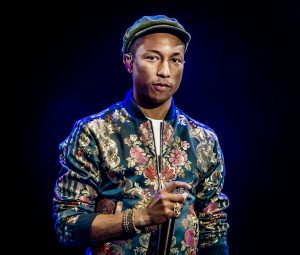 The Company:  G-Star Raw
Multi-hyphenate singer, entrepreneur, designer and all-around cool guy Pharrell Williams, makes fashion out of plastic bottles.  Seriously.  His Raw For The Oceans, takes plastic ocean debris and makes it into his fashionable designs, from coats, pants and shirts.  His lines on an annual basis have taken 2 million plastic bottles and 1,000 tons of debris to create his clothing.  And  you would never guess it.
Miranda Kerr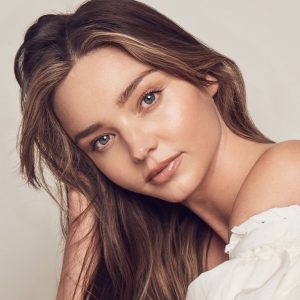 The Company:  KORA Organics
We would say, that a super model qualifies as an expert in beauty. Miranda Kerr's skincare and makeup line, KORA Organics are certified natural and organic beauty products.   Her company's philosophy is that your skin is the largest organ in your body, so anything you use should be natural and clean.
Leonardo DiCaprio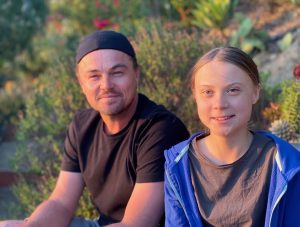 The Company:  The Leonardo DiCaprio Foundation
This is not so much a company, but a foundation, that's sole mission is to give any money.  Their mandate is to support projects that protect the wellbeing of all of Earth's inhabitants.  They fund projects that build climate resiliency, protect wildlife and restore ecosystems and communities.  Leo may be remembered for his Oscar and acting career, but his legacy is as an environmentalist.