You've been reliving Groundhog Day for the past two months, and it's time to change up the scenery. Your summer weekend-turned-pandemic house is grand, but it would be nice to get away for a real vacation. And to clarify for your boss, just because you've been working from home doesn't mean you've been on vacation. Time to check out and head to a spot that totally takes you away. These are the top summer getaways in the U.S.
Our strategy is low crowd density.  Spots where you can still see people, but have accommodations that either are stand-alone homes or allow natural social distancing from other guests. And while these may require a flight, flying seems to be relatively civilized, or splurge and take the private. There's no question these top summer getaways in the U.S. are worth the travel.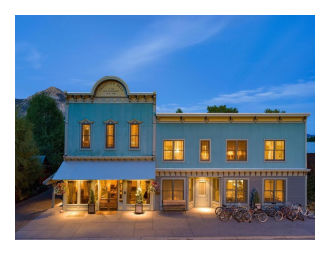 Aspen & Crested Butte, Colorado
There is always a silver lining, and in this case, it can be a hike between Aspen and Crested Butte.  Even better when you bookend by stays at a private home with personal chef in Aspen and at Eleven Experience Crested Butte.  Eleven's property, Scarp Ridge, has all the creature comforts, like a private chef and its own mountain range. The hike between the two is around four to six hours, which is quicker than the drive and even more stunning. There's something satisfying about savoring the outdoors this summer. And as bonus points, Crested Butte is the wildflower capital of the United States.  As for Aspen it's, well, Aspen. Fly-fishing, hiking Maroon Bells, and quality time on the terrace at Jimmy's – here you come.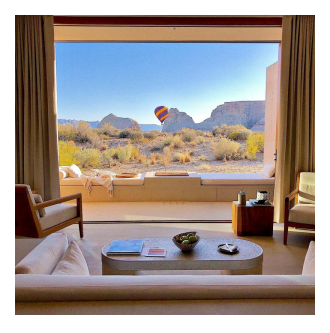 Camp Sarika by Amangiri, Utah
Well, if this place could be any more desirable a getaway, they just added luxury tents with private plunge pools. A short hike or drive from the main resort, Camp Sarika is set within mesas, slot canyons, and 600 acres of solitude. Amangiri is already secluded, but they're dropping occupancy to 50% to address the current COVID situation.  For you, that means it's all the more exclusive. And no, they are not doing any discounts. Supply and demand, baby, and the demand this summer is going to be high.  Everyone has the same idea to get away to one of the nicest hotels in the country.  Amangiri is firmly one of the top summer getaways in the U.S.  Pandemic or no pandemic.
Blackberry Farm, Tennessee
Not that Tennessee wasn't a destination before, but Blackberry Farm put it on the luxury travel map. As you rush to check out the website, let us shortcut it for you: No, there's not a mistake on the rates, and yes, it is worth the money.
On 4,200 acres in the foothills of the Smoky Mountains, this resort checks all the boxes for a luxe getaway. Super-plush accommodation, excellent gourmet cuisine, and lots to do.  From horseback riding, hiking, cycling, archery, cooking classes, and spa time, to just vegging out. The bonus is someone else takes care of the dishes, laundry, and all the logistics you've been doing quadruple duty for these past few months.

Malibu
There's something about waking up at the beach every day and falling asleep to the sound of the ocean that seems right up your alley. In La La Land, Malibu is the local's weekend summer getaway for sunny skies and beautiful beaches.  They're escaping sunny skies and beautiful beaches, so you know Malibu is something special. Set right along the Pacific Coast Highway, Malibu has the market cornered on the essence of chill.  It's effortlessly cool people and a chic, boho vibe. The houses to rent for the summer will not have you roughing it.  Evening BBQs with friends, Nobu, and Soho House – even under modified social distancing – will be highlights of the summer. That is, besides getting in a car, top down, and driving up Pacific Coast Highway.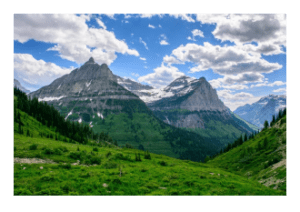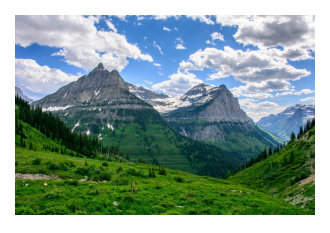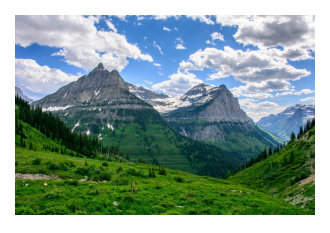 Big Sky, Montana
If there was ever a time to head West, it's now. Take a break from COVID and enjoy a well-deserved life-is-good moment at one of the most beautiful places and most exclusive zip codes in the US. There's a reason they call it Big Sky, and you won't find fresher air, bluer skies, or better stargazing anywhere. Home to Yellowstone Club, which we've featured in our Celeb Getaways, this spot is where the heavy hitters will be summering. Horseback riding, the best golf in the country, summer BBQs, stunning homes that function as their own exclusive hotels, and people watching from an appropriate social distance are what Big Sky will be about in these coming months. And because this is a meritocracy, when we are on the other side of this pandemic, the Montage is opening up the first real luxury hotel experience in Big Sky for the discerning masses.