It's the most wonderful time of year… and we can't forget the kiddos (who are always at the top of the list). So we've scoped out some of this season's ultimate holiday toys for 2022. Your son, daughter, niece, nephew, neighbors — they will all love you once they know you got them one of these extra special presents. But most important, the holiday season would not be complete without kindness, love, and giving back. So consider donating a toy — or ten — to those in need as well.
This gift guide for kids is pure, go-to fun — direct from toy land — that will bring out the kid in all of us:
A super-sweet splurge gift and a perfect recipe for holiday joy. Kids will love that this beautifully crafted dollhouse offers hours of  imaginative play with 360-degree-play options and is move-in ready for everyone's favorite 18-inch American Girl dolls. Parents will love that the tri-level dollhouse is made of premium wood materials and stands more than four-and-a-half-feet tall and five-feet wide, with nine play areas to discover and endless amenities. The two-story custom closet allows dolls to virtually "try on" outfits with a light-up, two-way mirror and loads of storage. It works as a complete closet on its own—or as an add-on to the Luxury Dollhouse for more fashion-inspired fun. As far as a gift guide for kids goes, this one's at the top.
This gift combines all that kids love about the classic game of CONNECT4 with all the skill of shooting arcade hoops. And it's a win this holiday. Kids will love to be the first to CONNECT4 shots as electronic LED scoring tracks hoops and drops a yellow or red piece on the board. Parents will love that it stands over five feet tall but then folds away for compact storage. More pluses: It includes five LED-lit basketball hoops and four rubber basketballs in two team colors. 
This gift lets all the queens of winter holiday style show off fierce looks as they hit the runway. Kids will love that there are 1,500 mix-and-match looks, plus 12 new characters to unbox, dress up, and walk the runway, making it the perfect holiday gift this season. Parents will love that the package even transforms into a runway to strut the dolls' sharp styles and fosters endless creative play.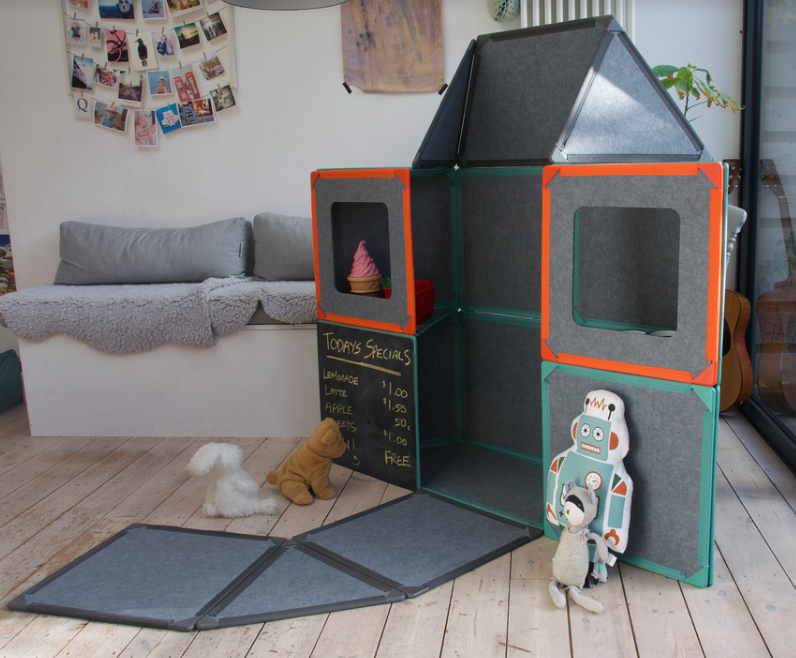 Just in time for our gift guide for kids this year: A magnetic modular play space that lets kids play with larger-than-life magnetic tiles made of felt. Whether indoors or outdoors, your kids will love the easy-to-use auto connect magnets to connect panels any which way, building almost anything with it and then using it for lots of play time. Parents will love that this STEM-type toy expands children's imaginations and creativity, increasing right-brain function. Also, it's made from eco- and recycled materials; is durable and washable; and easy to pack away and store. 
This is the world's only powered rideable pony, imagined by kids for kids, and built to ride like a real horse. It is iOS connected, fully interactive, and guaranteed to provide fun, smiles, and laughter on many exciting riding adventures. Kids will love the thrill of the ride and parents will love the thrill of watching kids squeal with delight during power pony play time.
Sure to be a holiday favorite with its large, vibrant OLED screen. Kids will love that the OLED model lets players experience enhancements in all three play modes: TV mode, tabletop mode, and handheld mode and that the system's seven-inch OLED screen provides vivid color and crisp contrast. Parents will love that it is compatible with the full library of Nintendo Switch games. Another bonus, the Nintendo Switch family of systems features parental controls that let adults manage the content their children can access. This is a not-to-miss item on our gift guide for kids this year.

This runway features everything kids need to put on their own holiday fashion show. Kids will love the multiple play areas, like runway stage; dressing room and designer closet; hair and make-up area; pretend store; light-up runway; and dual-sided fabric curtain to produce, stage, and star in their very own fashion show. Not to mention, parents will love that it is fun to play alone or with siblings and friends and it's easy to assemble and use.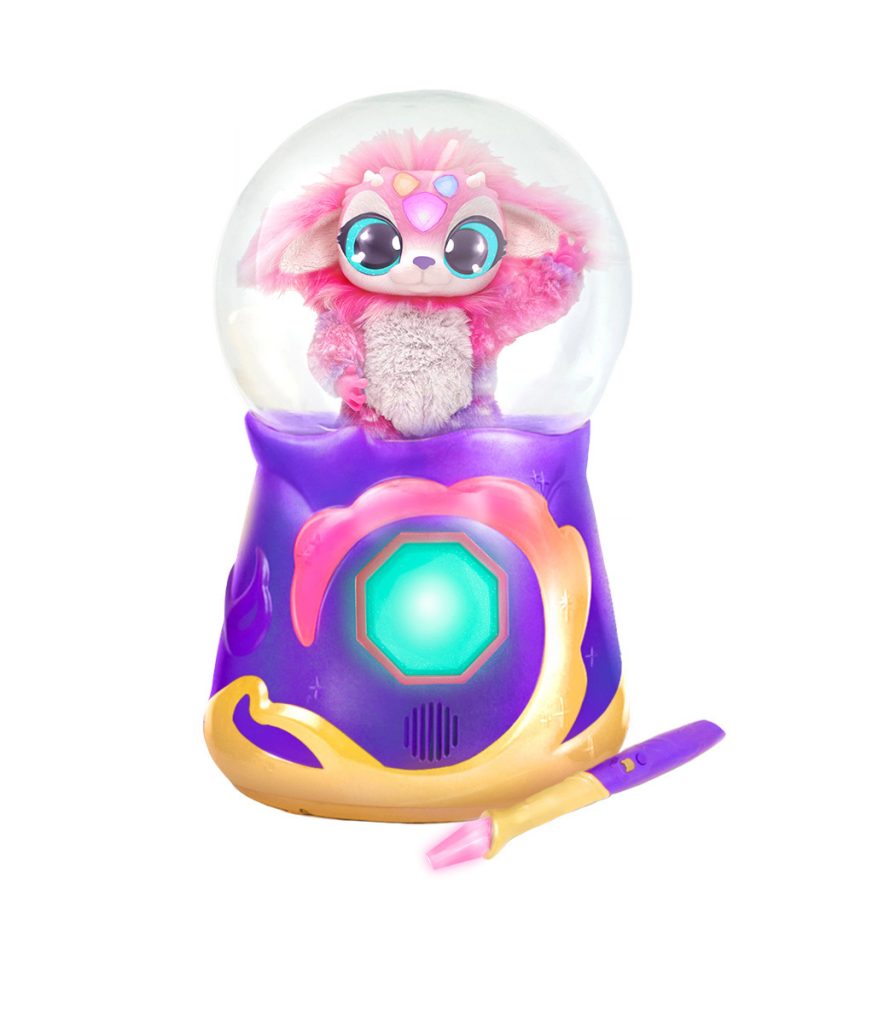 This is the perfect present for a magical unboxing and some enchanting playtime. Kids will love using the interactive spell-casting wand and special magic words to fill the crystal ball with mist as they make their Magic Mixie, giving it color, a voice, fortune-telling powers, and more. Then the mist disappears and the cutest Magic Mixie plush appears. At that point, the magic and fun only continue with the Magic Mixie's 80-plus lights, sounds, and reactions. There are also four interactive modes of play: Fortune Telling, Spell, Game, and Tickling. On top of it all, parents will love that kids can recreate this ultimate unboxing experience and big reveal. And when it's time for bed, they can cuddle with their Magic Mixie and switch the Crystal Ball to Night Light Mode. 
Want to bring ice cream-themed play-doh, pretend play, and treats to life? Try this play set. With 12 cans of play-doh the combo of ice cream sundae possibilities are endless. Kids will love running their very own ice cream truck and making the menu of pretend play-doh creations using the soft-serve station and customizing their creations with the sprinkle maker, 27 tools, and candy molds. They can also check out customers at the register, which makes realistic sounds and has play doh money. Parents will love that there is lots of pretend play with or without the play-doh, it has tons of storage space, and it's easy to clean up. 
This majestic theater is perfect for an extra special holiday gift. It is hinged and opens out to reveal a stage with two backdrops, orchestra and balcony seating, a dressing room, a props room, lights rigging, and four mini-dolls. Kids will love to build this realistic theater and then create a holiday production of their own. Kids will also love that this acting school set comes with instructions for the digital age, and the interactive guide lets kids zoom, rotate, and view their model in 3D as they build. Parents will love that creative play takes center stage as kids recreate various theater jobs and show-time fun. 
Related Articles
Petopia Pet Drawing Squad: Pet Portraits by Kids for Charity
San Diego: Your Next Family Vacation