The Spa:

The Ranch Malibu
Why we like it:

If there is anything more apt than escaping from the bitter winter to sunny California, it's escaping to an all-immersive luxury spa experience in Malibu. Except it's even better than a spa: it's a wellness center. Combine that with the healthy lifestyle outlook of The Ranch, and you have yourself a perfect Valentine's Day week. The Malibu Ranch invites you – nay, compels you – to dive in to jumpstarting your health and wellness goals. Whether your focus is weight loss, digital detox, stress management, sleep recovery, mental health, healthy menopause, anti-tobacco, or simply a "life reset."
Designed to restructure your outlook on the health of the mind and body, The Ranch combines elements of fitness, an organic vegan diet, yoga, massages, and hikes. Guests are also able to engage in a cooking class, a tour of the organic garden, a 60-mile hike of breathtaking views, and even a Cryotherapy session.
The 4-Day Jumpstart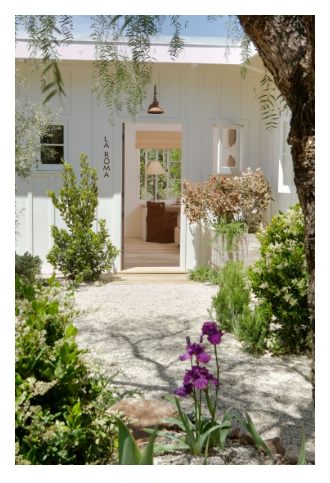 The Ranch offers a 4-day Jumpstart, a 7-day Signature Stay, a 1-day Detox, among other wellness programs, be it for a group, for a couple's retreat, or for your one-on-one time with yourself. And if you don't have time for the long-term stuff, they also offer a 1-day Integrative Lifestyle Physical, which is a full-on medical diagnostic check-up, that focuses holistically on your overall wellness and health. And since The Ranch is completely results-oriented, you know they're going to last – which makes it a wellness center worth traveling for.
FAQs
Q: Does the wellness retreat offer shuttles to the airport?
A: Yes, there is return airport transfer to LAX on Saturday morning at 10 a.m. when guests stay from Sunday to Saturday.
Q: Where can one see the booking details?
A: Reservations & pricing are available on the website.
Q: Does the Ranch have a location on the East Coast of the U.S.?
A: There is a Hudson Valley location opening Summer 2023.
The Ranch Malibu Information
Address: 12220 Cotharin Rd, Malibu, CA 90265
Phone number:  3104578700