Nobu Ryokan Malibu
How can you travel to Japan without leaving the States? By visiting Nobu Ryokan in Malibu. Nobu's Malibu hotel is located right on the beach, overlooking the ocean. Think of it as Japan with a clear California sensibility. Factor in the celebrity factor of restaurant Nobu, and you have yourself a unique weekend getaway.

A Destination Hotel
When you think of a weekend trip, some well-known good spots come to mind. Amangiri is always a good idea. Post Ranch Inn is utter bliss. And we've never had a bad stay at the Rosewood Miramar Beach. But for some reason, one of the best getaway hotels on the West Coast isn't yet top of mind. Maybe it should be. It certainly merits an extension of your next trip to Los Angeles.

It's All About the Zen
Even though you're only an hour or so away from LA, Malibu might as well be a completely different state. From the ground-floor ocean-view rooms at the Nobu Ryokan you can walk straight onto the warm sand. What's unique about the hotel is how exclusive it is. Nobu's Malibu hotel isn't a private club, but staff does seriously vet whoever stays in one of the coveted 16 rooms. The aim of the hotel is to create a retreat of complete and utter relaxation.

The Ryokan is essentially adults only, and the rooms are designed so you can stay put without feeling deprived. Many rooms have private decks, terraces and fireplaces — the latter might make you wish for a cold night. Decor is thoughtful Japanese: Tatami mats and zen minimalist wood with clean lines. The Nobu hotels signature baths are known for their deep teak soaking tubs. Some people check in and just don't leave for the duration of their stay. We understand.

The Amenities
Nobu's Malibu hotel isn't a large-scale resort. The spa operation is run by Cure Spa across the street, though some treatments can be done in-room. Yoga and standup paddle are available from Nobu, and other amenities can be found at the Malibu Racquet Club up the road. There's full service on the beach.

The biggest amenity, of course, is Nobu's Malibu restaurant outpost. Nobu is a scene — on any given day, you're almost guaranteed a celebrity sighting. While you discreetly scan for famous faces, you can tickle your palate with dishes like rock shrimp tempura and yellowtail jalapeño.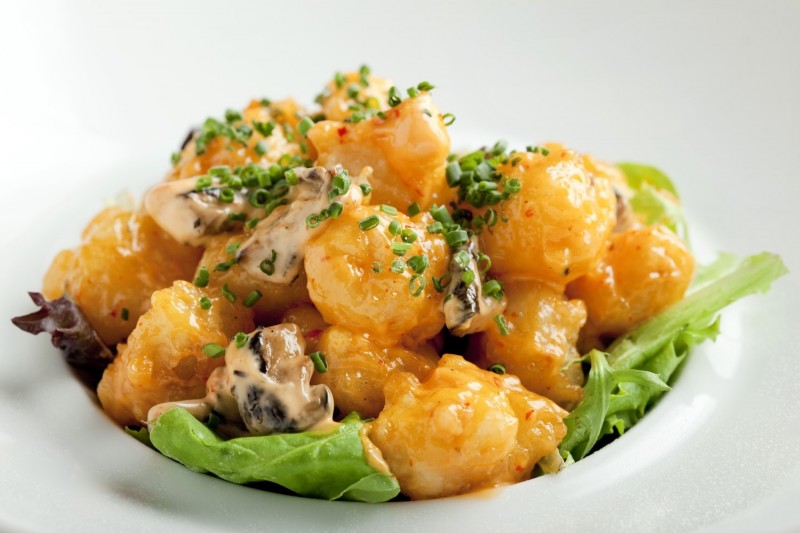 FAQs
Q: When is Cure Spa open?
A: Cure Spa's COVID-19 schedule is Wednesday – Saturday 10a.m. – 6p.m.
Q: When is the Nobu Malibu restaurant open?
A: Nobu Malibu's Hours are below:
Monday – Thursday           noon-10p.m.
Friday                                noon-11p.m.
Saturday                           11a.m.-11p.m.
Sunday                             11a.m.-10p.m.
Q: What is available for hotel guests at the Malibu Racquet Club?
A: Nobu Ryokan Malibu hotel guests have access to the Malibu Racquet Club, which is private and usually only for members. The club has eight outdoor tennis courts, locker rooms including saunas and steam showers, and a fitness center.
Nobu Ryokan Malibu Information
Address: 22752 Pacific Coast Hwy, Malibu, CA 90265
Website: https://malibu.nobuhotels.com
Map: