Let's take a moment to pay #respect to Pharrell. If you only know him from the Black Eyed Peas, you don't know him at all. Pharrell Williams is officially the new head of men's designs at Louis Vuitton. Not to mention, a multi-hyphenated talent as a hotelier. This is where Pharrell and the other celebs hang in Miami. Put it on your list.
The Goodtime Hotel
First on the list has to be Pharrell's own hotel. The name and the founder say it all. As you can imagine, celebs flock to The Goodtime Hotel. The opening in 2021 was like nothing short of a red-carpet event with guests like Kim Kardashian and the Beckhams in attendance.
The beachfront hotel takes up an entire city block in South Beach, just west of Ocean Drive. Seven stories make up the pink building, which looks the part with the Art Deco vibes. Pharrell teamed up with Miami club magnate, David Grutman, to make a space where everyone can come party like, and with, celebrities. The adjacent Strawberry Moon club and restaurant both have delicious poolside bites, and host parties with lines out of the door. Though the parties bring out most of the famous crowds, the hotel brings the most artsy A-listers with its concept.
And, at the Goodtime Hotel, many co-working spaces encourage communal music-making and meditation. An indoor-outdoor gym also uniquely allows guests to get a 5-star workout in the sun.
Faena
It seems that anywhere that celebs go in Miami also happens to be celebrity-owned or developed. Faena, the vision of Alan Faena, Baz Luhrmann, and award-winning costume designer, Catherine Martin, fancies itself an oasis for the famous. The colossal network of event spaces, guest rooms, pools, and retail spaces, are known for feeling Hollywood-esque, which is probably why so many actors find themselves here. The interiors even boast opulent and extensive red velvet carpets. And even though the hotel is just a few years old, it has only gotten more popular in such a short while.

Mr. C Coconut Grove
Ignazio and Maggio Cipriani's Mr. C Coconut Grove draws celebrities through its doors like the other Cipriani hotels and restaurants do. After they get tired of partying at The Goodtime Hotel, celebs find themselves at Mr. C Coconut Grove for some much-needed relaxation. The hotel has a seaside rooftop pool and the well-known Bellini restaurant. It's beachy, it's Miami, it's high-end, and the noise level remains at a tolerable decibel. The spa also has treatments that will help you recover from any celebrity clubbing style hangover.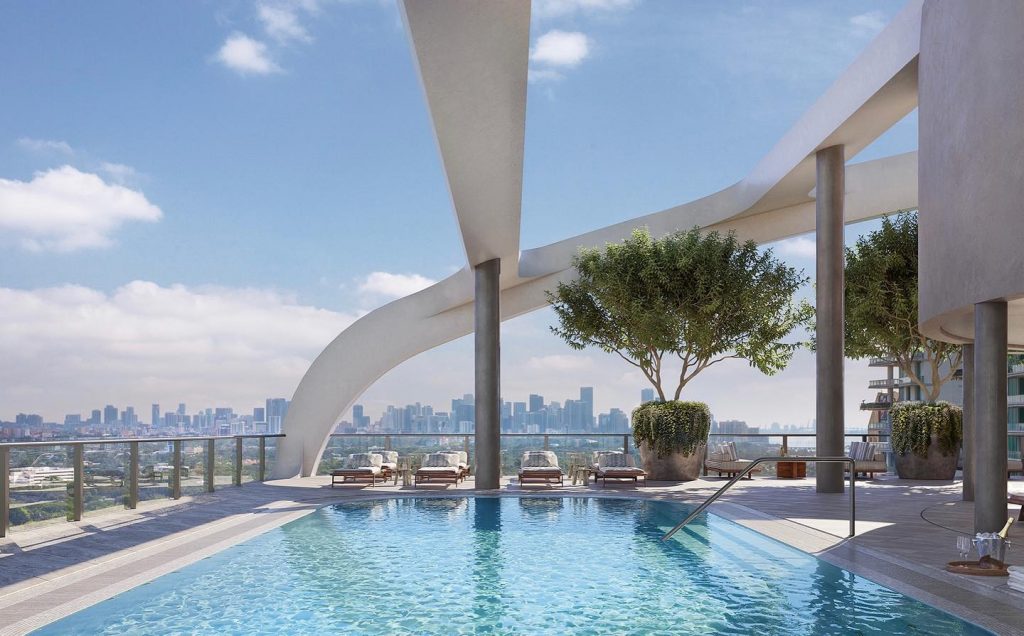 Related Posts: