This is the continuation of Reina's story, as she said goodbye to her family in October 2021, and made her escape from Afghanistan.
My Homeland
I long for my homeland. Afghanistan is a vibration that shakes my soul and makes me feel things I've never felt before. It's like the touch of heaven and hell at the same time. Like a kid who dances on one leg, as she's lost the other one in a war.
My country is beautiful. It doesn't have prominent parks or beaches. It does, though, have people with such blue eyes that you forget the seas and and only see the infinite blue sky. Afghanistan has mountains that make you feel like you can reach the sunset and the sunrise.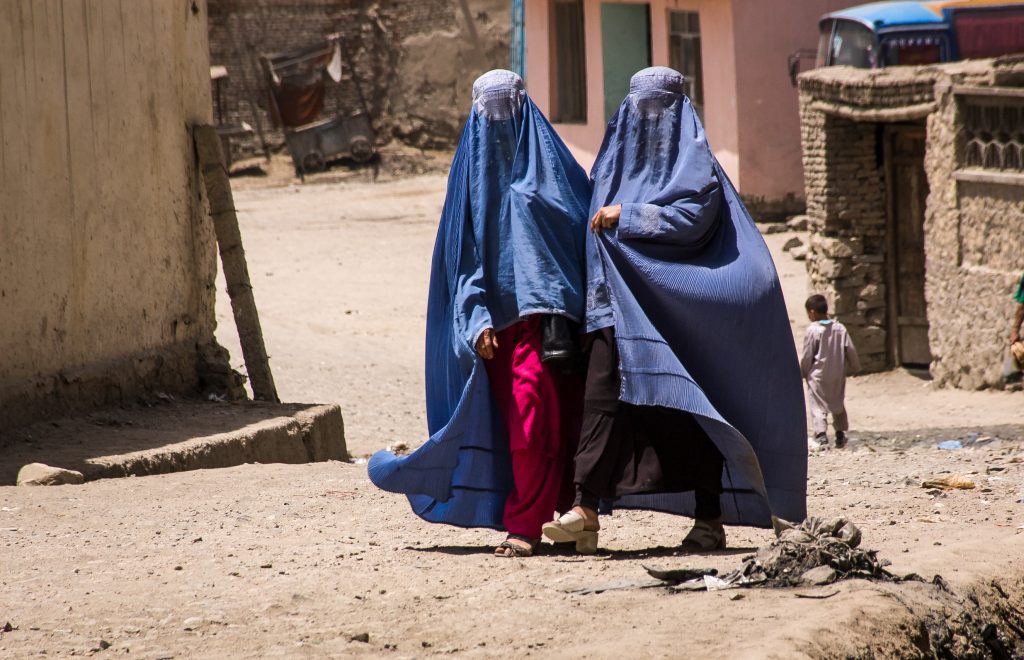 My Journey from Kabul to Mazar-e-Sharif
On 7th October, 2021,  at 2 a.m., I only felt agony when I began my bus journey from Kabul to Mazār-i-Sharīf City. It was the day I left my family. I knew that it could be the last time I would ever see them or my country again.
On the bus ride, objectively there was beauty, but I saw only hideousness. I felt the sky falling; it engulfed my soul with darkness. It felt like the earth shattered beneath my feet. My companions were also in bad shape. I saw children without parents, a mother without her kids, and frail elderly people without any companion at all. Everyone had to save themselves, because the alternative was worse than death.
There was a lot of irony in this situation. When you come from an under-developed country, you have this strange wish to experience the Western way of life. But that night, none of us left our country and loved ones behind for a social experiment. Rather, we left to escape from Afghanistan because of the savage cruelty of the Taliban.

Literal Roadblocks
The Taliban stopped our bus twice and interrogated our driver. He bravely told them that we were a group of relatives going to Mazar for a wedding ceremony. But judging by the disdain in the Taliban soldiers' eyes, they knew we were leaving our homeland because of them. They made it clear that if we were to live under their rule, we would be forced to either bow or die. Luckily for us, they couldn't do anything because of the agreement with the foreigners to allow safe passage for departing Afghans. Back then, a woman could still travel without a male companion, though that has now changed. I know how lucky I was to escape from Afghanistan in that small window of time.
Even with the agreement in place, to be on the safe side we all learned each other's names — and ironically, we had to wipe our identities. We couldn't bring official documents with us because of security issues, and had to delete all identifying information from our phones and laptops. It's not that we left with much either; we only had a backpack, and memories of home that seemed further as the days passed.

Arrival in Mazar
We stayed in Mazar for three days and were not allowed to leave the guesthouse. This was the first of many restrictions. There was still a group of Taliban hardliners who could create problems for women without a male companion. Despite the threats, we insisted on visiting the Hazrat Ali Mazar, a popular mosque located in center of the city, one last time.

My Journey from Mazar to Abu Dhabi, UAE
I don't have clear memories of October 10, 2021. The day still seems like a blurred dream. All I remember is being told to reach the bus station before 11  a.m., and that the flight would be at 6 p.m. My dad called me that day, encouraged me to be strong, and reminded me not to lose my phone or wallet. For his sake I tried to be brave, but I was terrified. My brother video-called me too to show me my kitten, Liesel. He told me not to worry, and that he would take care of her. It was surreal. I was really going to leave Afghanistan, and I didn't know if I would ever return.
Touch and Go
The situation in Mazar wasn't as chaotic as at Kabul airport, but there was still a rush of people in the terminal. When I arrived, I was told that the seats were full and that we would have to wait for another flight. I almost lost all lost hope, but then I came to my senses and pushed through to the airline desk, asking staff for a seat. It wasn't easy, but they finally found a solution, and the rest of us were able to get on the airplane as well.
So, What's Next?
Once we were on the plane, I felt both relief and fear. Lucky to escape from Afghanistan, I still faced a completely uncertain future.
As the airplane took off, a little girl next to me me wanted to take pictures of the view with my phone. Later, when we had a few minutes left on the flight, this same girl told me we would spend just a night in Abu Dhabi. From there she said, we would reach the U.S., and she wondered whether it would be night or day when we arrived.  Little did we both know that Abu Dhabi would be our home for the next seven months.