In a world where everything is constantly changing, it's good to know that some things will always stay the same. No, we're not talking about J-Lo, who never seems to age, or Posh and Becks, who are one of the longest marriages in Hollywood (happy 20th anniversary guys!)  – we're talking about the Hamptons, where you'll spend many-a-weekends this summer.
The Hamptons are one of the few places in the world where someone could own a $20,000,000 property out on Billionaire's Row, but be seen walking around in shorts, a t-shirt, and flip-flops on their way to a neighborhood barbeque. It's the place where you notice that the person buying milk in front you at the grocery store happens to be the featured model on the cover of Vogue this month—except, at the store, she looks just as gorgeous with no make-up on.
For all the glitz and the glamour that money can buy, the Hamptons are filled with good-hearted, down-to-earth people looking to let their hair down for the weekend. The fashion shows, the black-tie charity events, and the galas are all important; but the Hamptons are where some of the wealthiest people on earth get to relax like everyone else.
It's nearly 50 miles of pristine beaches, farms and vineyards as far as the eye can see, and gorgeous estates – all two hours away from New York. So, if you don't already own property out there, you'll definitely want to rent a place for the weekend. After all, it's just not summer without a summer in the Hamptons.
Here's our Classic List for the summer: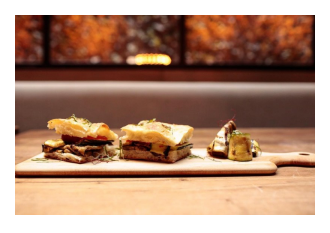 Eat:
Drink:
The Surf Lodge               
Shop:
Carbon38                      
See:
Victor D'Amico Institute of Art