Looks like we'll have another billionaire (or at least close to it) by the time Taylor Swift completes her Eras tour. Talk about someone who earns it; Taylor doesn't dial it in by showing up late or leaving early. She performs, torrential rain, snow or shine, literally. She also sings her heart out, for a full three hours, so whatever you're paying for your tickets, she's worth it. Here are three upcoming cities on her tour, and where to stay like Taylor.
Taylor recently added brand new shows to her LA leg which wraps up the US tour. From the US, she heads to South America, and then the UK and Europe which are each like mini national tours, themselves. The cities you won't want to miss include LA of course, and also Buenos Aires, and Tokyo. When she finishes her tour, Taylor will have well surpassed the 100 show record and with one of the most lucrative shows already, we can only guess what she'll be bringing in. She deserves it though.
The Tour Destination: Sofi Stadium, Los Angeles
Where to Stay: Four Seasons Hotel Los Angeles at Beverly Hills
The Four Seasons is only about a 8 miles from Sofi, which, traffic depending, means just a 25 minute drive. But driving is part of the LA experience. And it will be worth it for Four Seasons to be the hotel to stay at for Taylor Swift's concert.
The location will also be perfect for days after the show when you want to shop on Rodeo (five minutes away), or take a hike by the Hollywood sign. The location of the hotel, also tucked away on a residential street, gives it enough privacy to function like a resort. A large outdoor pool with a sun-lounging deck, outdoor gym, spa, and restaurants all feature on the property. Of course, the rooms are nice, too, with all the expected Four Seasons amenities and both floor-to-ceiling and bay windows that frame the iconic LA city skyline.
The Tour Destination: Estadio Monumental, Buenos Aires, Argentina
Where to Stay: Faeno Hotel Buenos Aires
Faena has a reputation for 5-star luxury, and this waterfront property in Buenos Aires is no exception. Located 8 miles, or a 24 minute drive from Estadio Momumental, this hotel is the perfect place to stay for getting to the show and enjoying the best the city has to offer.

The Puerto Madero barrio is un upscale and eclectic part of the Buenos Aires waterfront with sleek skyscrapers, red brick buildings, plenty of hot new restaurants, and a sprawling ecological reserve. And while it might be known for its modern subtlety, the quieter part of the city still serves up authentic food trucks, ferreterias and panaderias to enjoy while exploring.

The hotel itself might also conjure the perfect atmosphere for a T-Swift experience. Rather than going for the simplistic ambiance typical of many high-end hotels, Faena brings all the drama. The red, black and gold color scheme give way to velvets and leathers. Decor includes glittery unicorn heads. However, the rooms and experiences don't disappoint, either. The Hammam bath will be the perfect place to recover after the concert and when you get your energy back, you can try a Tango class.
The Tour Destination: Tokyo Dome, Tokyo
Where to Stay: Bulgari Hotel Tokyo
You're already treating yourself to Taylor tickets, you may as well go all out and book yourself at the newest and nicest hotel in the city. The Bulgari Hotel Tokyo just happens to be about 3 miles, or an 11 minute drive to the Tokyo Dome. That makes it the perfect hotel to stay at for Taylor Swift.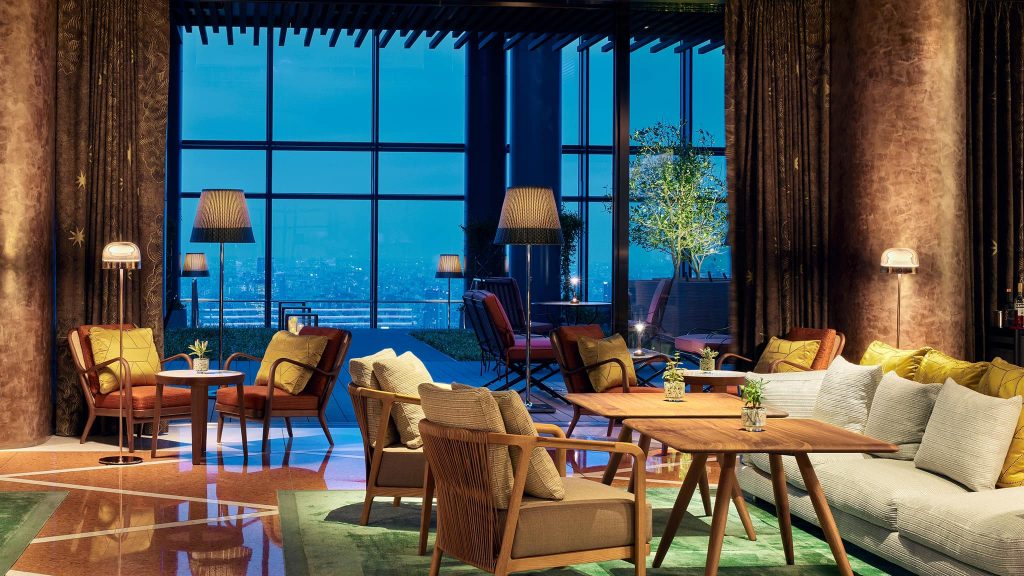 The Bulgari hotel, which opened in April 2023, has huge offerings. Bulgari knows how important Tokyo is for the brand, and the new hotel is like an homage to the Italian-Japanese marriage. On the 45th floor, two terraces on the East and West grow yuzu orange and lemon trees respectively. There are also both a Japanese and Italian restaurant and a Venetian glass and mosaic pool with Japanese hand-painted gold ceilings.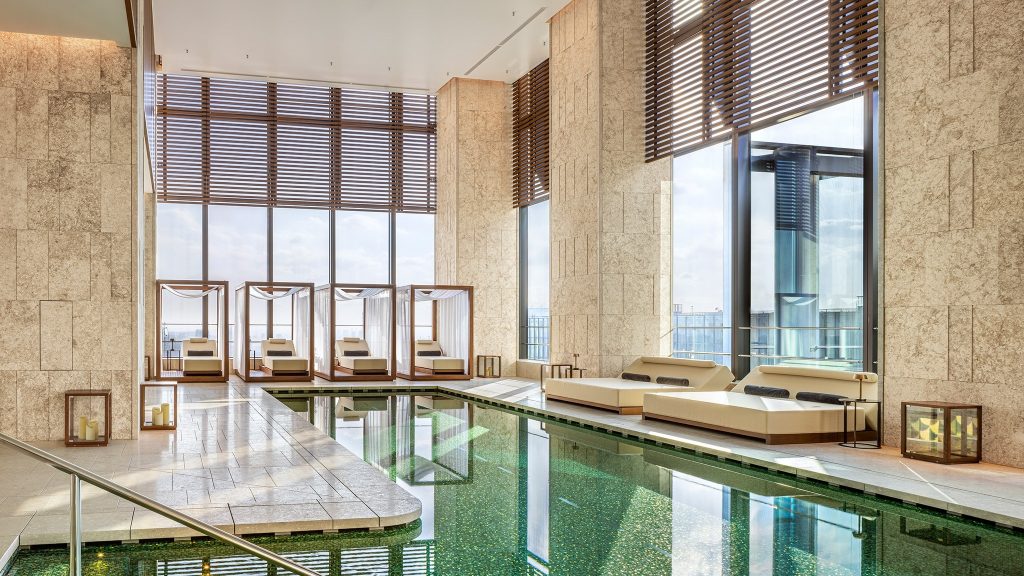 Located near the Ginza shopping district, the hotel offers easy access to Tokyo's 24-hr buzz of activity. But, honestly, with a private elevator at the end of every hall that takes you directly to the spa, and sun loungers that will have you feeling as if you are in Italy (if only briefly), you may just want to relax in the new jewel of a hotel.
Related Posts: