Crypto may be down, but don't count it out yet. If you happen to have any lying around, you can purchase a Lambo, a Tesla, or travel to space with Richard Branson and Virgin Galactic. Alternatively, you can also book a vacation at some of the nicest hotels in the world. Here are three hotels that accept cryptocurrency.

Chedi Andermatt
If you're a crypto enthusiast, you're likely the type of person who enjoys five-star luxury chalets in the Swiss Alps. With its awarded interior design by Jean-Michel Gathy, the Chedi's East-meets-West design makes it a unique place to stay in the Alps.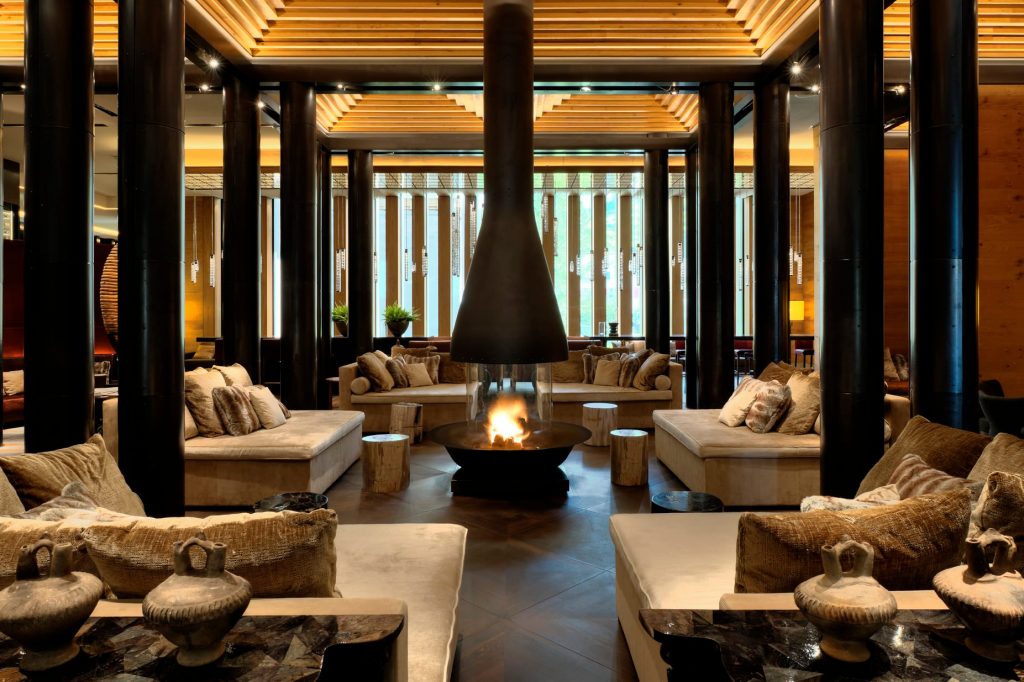 Though nearly camouflaged by its architectural likeness to the traditional houses nearby, the Chedi Andermatt has a sleek and spacious feel, with open-concept floor plans and sprawling terraces. From the interior to the Michelin-starred restaurant, there are many elements inspired by Japanese design throughout. The chalet's pop-ups also offer raclette and hot chocolate, but the real showstopper is the sushi.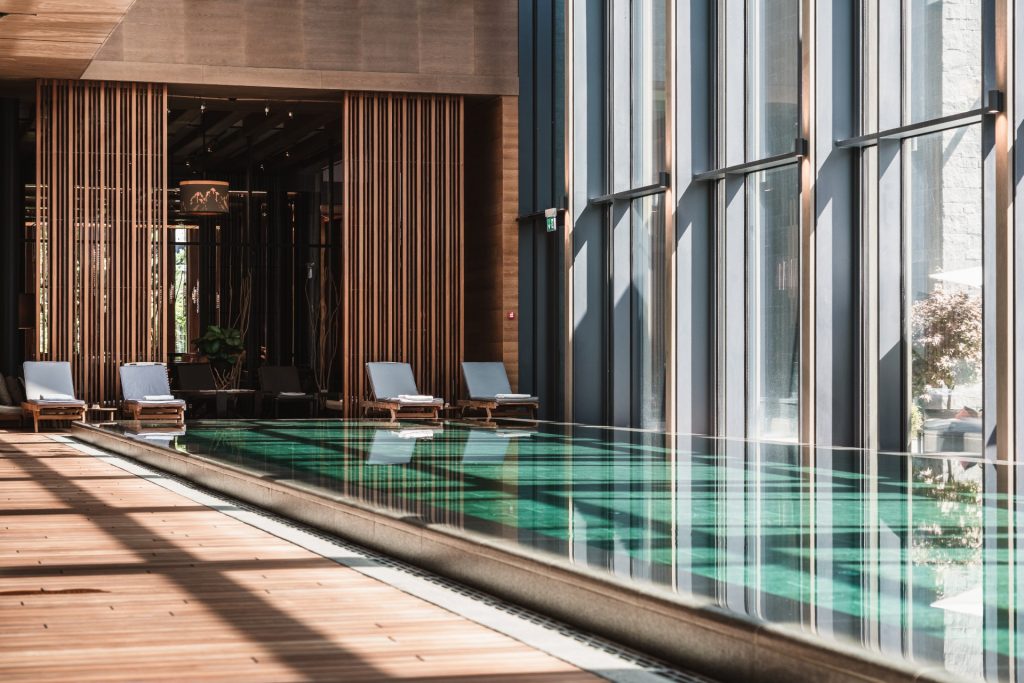 On the après ski side, there's a cigar and wine library, along with a cozy bar and a DJ who turns things up in the evening. For a hotel that's this level of luxurious, it's surprising that the Chedi Andermatt is one of the hotels that accept cryptocurrency. However, we're going with it, so when you stay here, you will get far more than just the accommodations.

Soneva Jani
The team at Soneva are known as pioneers of sustainability in the Maldives. Now, they are pioneers with one of the few hotels that accept cryptocurrencies. Jani is set within an atoll with overwater villas that have become synonymous with the Maldivian experience.
The vibe at Jani is all about fun. Activities range from sunset cruises where dolphins can be seen, to exploring the coral reef well below the ocean floor. There are numerous opportunities including planting coral with marine biologists to take part in the Soneva sustainability mission. Or you can just snorkel and enjoy your water slide right outside your villa.
This brings us to the rooms. Although fun, details never deviate from luxury. The Master bedroom has a retractable roof for star gazing, multiple chill out areas for you and your entourage, and private pools.
The dining options offer health-conscious, raw meals designed by innovative chefs. If your vacation has you feeling indulgent, there's the award-winning Crab Shack which has the best Sri Lankan crab curry of your life. All the ingredients are sourced directly from the gardens on the property.
Although the crowd is well-to-do, they aren't too flashy. There is a sense of ease and a very casual, laidback attitude prevalent among the guests at the resort. As for hotels that accept cryptocurrency, this is the one you'll continue to bet on.
Pavilions Madrid
Madrid is one of the hottest cities to visit right now. There are plenty of hotel options, but none so hush-hush as the Pavilions. You could likely stroll by this boutique hotel on the street and mistake it for an art gallery. Once you view the rotating collections of loaned art, you might be inclined to believe it. This compact high-end hotel is also a beloved place and popular retreat for business professionals and travelers alike.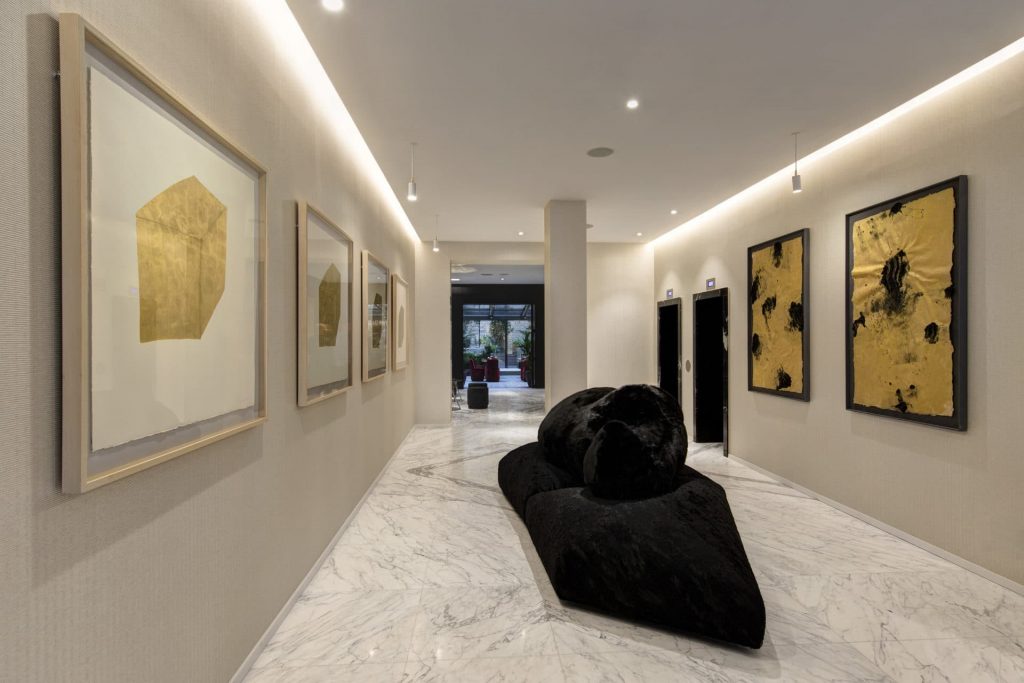 The rooms are intimate but equipped with all the high-tech amenities you need. If you're in Madrid on your crypto dime, chances are you aren't going to want to spend too much time in the hotel anyway.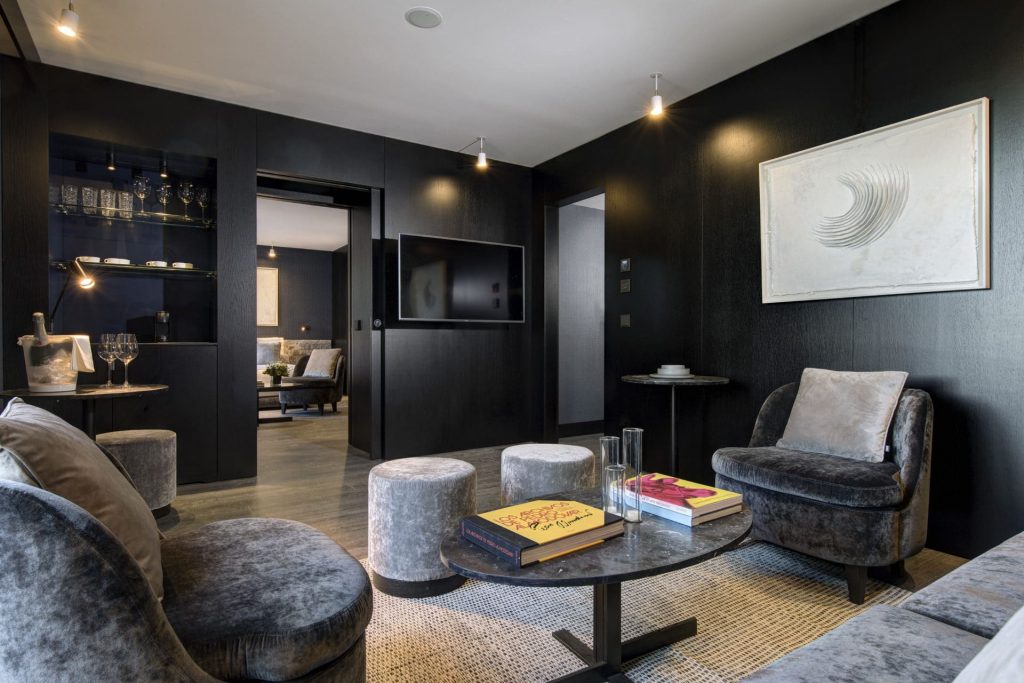 The rooftop terrace and bar make for the perfect evening retreat in case you want to relax at the hotel. A drink may be easily had before moving on to the Plaza de Colón and Paseo de la Castellana nearby.
The main attraction, however, is the clientele. You will either sip martinis with them or eavesdrop on their conversation if you are in a fun mood. If you're looking to spend your crypto here, these savvy guests might also have some suggestions for you.
Honorable Mention: airBaltic
If you'd rather use your crypto to get where you want to go, make sure you do so with airBaltic, the first airline to accept crypto with BitPay. This European airline offers flights to Europe, Russia, and the Middle East. Based in Latvia, the airline serves over 60 locations ranging from Scandinavia to the CIS. So, next time you want to go somewhere remote, use your crypto.
Related Articles
Soneva Jani: Gwyneth Paltrow's Honeymoon