We get it. Slovenia may not roll off the tip of the tongue for summer travel. However, Slovenia deserves a spot on any well-traveled list. Think of this Eastern Euro country as the amalgamation of Austria, Italy, and former Czechoslovakia. This means it's the place to be for food, wine, and towns that look like they're right out of a fairy tale. With a slew of luxury hotels and top restaurants opening, it's where to be now.
Suggested Stay:
5-7 days

Destination Overview:
Why do we want to go to Slovenia? Natural beauty – waterfalls, mountains. Beautiful towns that are like out of a fairy tale – Lake Bled and Ljubljana. Food Scene – one of the best food scenes in all of Europe. Wine – Borders Austria and Italy and the wine is totally underrated. 
Slovenia is a bit of a hidden gem when it comes to luxury travel. That obviously comes with some perks– bragging rights, less tourists, and an overall more relaxed vibe. The downside? You won't find much help from the guidebooks when it comes to discovering the best of what Slovenia has to offer. That's where we come in. 
We can't talk about Slovenia without mentioning its picturesque bodies of water. Lake Bled and the Ljubljanica and Krka rivers all offer stunning views, along with the opportunity for traditional row-boat rides. You could set a whole day aside to visit each of them, but we suggest starting with the capital city of Ljubljana. There's a castle, city sightseeing, and food markets that make the perfect introduction to Slovenia's impressive culinary scene.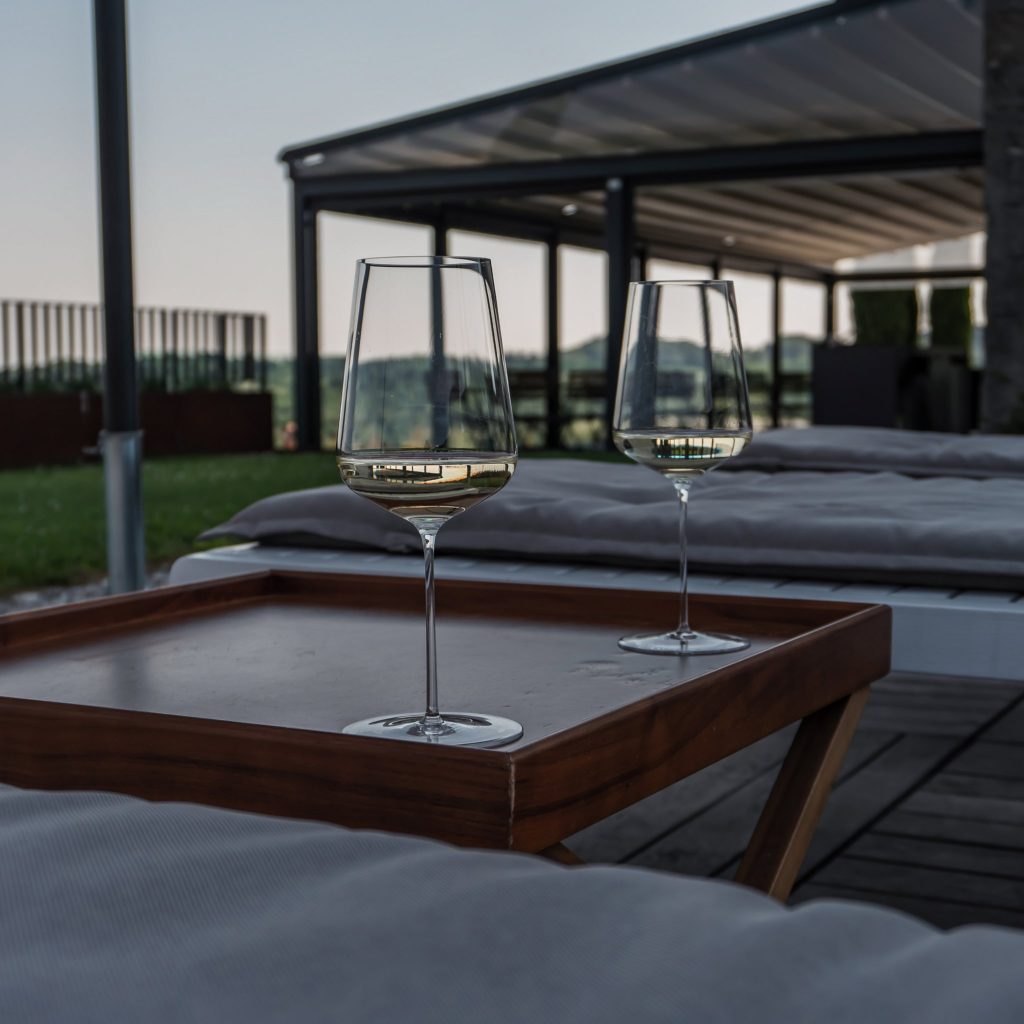 Considering it borders Italy, the wine region is not to be missed. You'll notice a theme in our itinerary favorites, and that's the food. We've found that it tends to be the best part of any Slovenian experience, whether it's fresh bread in a wine region villa or barley soup served atop the Alps. 
The Restaurant List:
There's a few reasons why Slovenia's food scene is so great. Firstly, the location. With Italy to the west, Austria to the north, and Croatia down south– there's quite a diverse roster of cuisines to take inspiration from. And that's exactly what Slovenia has done, with three wine-growing and twenty four gastronomic regions. It's also home to some seriously impressive chefs, and it shows. Like Ana Roš– the Chef's Table star, World's Best Female Chef 2017, and head chef at the Kobarid restaurant, Hiša Franko. Chef Roš is just one example of Slovenia's rapidly growing culinary scene, which spans from luxury fine dining, to homey family style food. Here are some of our favorites. 
Monstera by Chef Bine Volčič
Hiša Franko by Chef Ana Roš
JB Restaurant by Janez Bratovž
Strelec Restaurant at Ljubljana Castle
Gostilna Gric by Chef Luka Košir
Pri Lojzetu  by Chef Tomaž Kavčič

The Hotel List:
InterContinental Ljubljana
Vander Urbani Resort
Hotel Bohinj
Vila Planika
Kempinski Palace Portorož
Vogel
Related Articles
Destination: Guide to Slovenia