We'd like to interrupt the dead of winter and depths of pandemic world to start think about the summer. We think Italy will do just fine. We dream of the rolling hills of the Tuscan countryside and vineyards as far as the eye can see.  And of course, we want a hotel that just gets it all right. Welcome to Castiglion del Bosco.
Good for:
Solo travelers, honeymooners, groups of friends and families.  Come one, come all.
When to go:
Optimal times are  late spring, summer and fall.  Winter is quiet. Almost all of the vineyards are closed unless you arrange private tastings with owners who are still in town.  There is a comfort to take a retreat here though any time of year.
Suggested Stay:  3-4 days, or up to a way if you really want to decompress.
Set in the heart of Tuscany, it's arguable that Castiglion Del Bosco is the most stunning place in all of the region.  There's a lot of competition for best hotels in Italy, but this one makes the list. This speaks volumes, because anyone who has been to Tuscany knows there is some steep competition.. The 5,000-acre country estate was founded by Massimo and Chiara Ferragamo.  The hotel is now a part of the Rosewood portfolio – so what was already perfection, is now even better.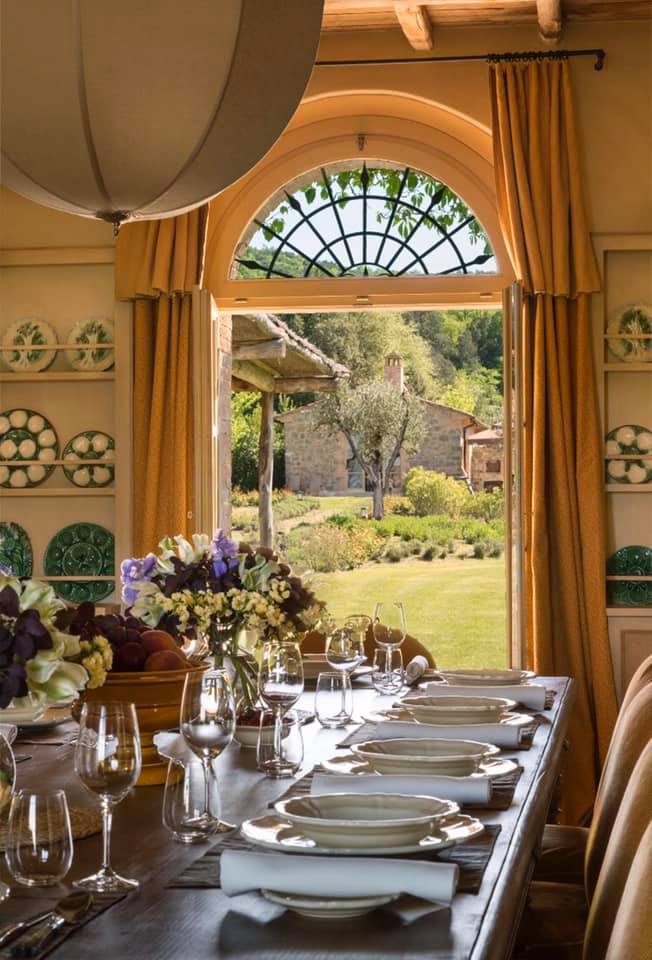 The Castiglion del Bosco is located within the UNESCO-listed Val d'Orcia in the Brunello di Montalcino region.  The 800-year-old estate consists of ancient castle ruins, a medieval church and a historic village at the heart of the resort.  Of course there are modern day comforts too, like a plus spa, a award-winning winery and a cooking school.  In order words, pretty much everything you can ask for in life.
To stay, this massive estate is smaller than you think  with just twenty-three suites, and eleven luxury villas.  The villas were created from restored 17th and 18th-century farmhouses. Each room is deeply comfortable: you feel as though you're staying in a well-heeeld friend's home. With the location, you can easily take day-trips to Montalcino, which is home to the Brunello. Or you can even walk to the neighboring vineyards, should you want to stick close.
Activities
Of many notes, the hotel is equipped with a cooking school. They can teach just about anyone how to make authentic Tuscan cuisine, from the simplest pasta to an elaborate feast. For those who like to leave cooking to the professionals, the 18-hole golf course, designed by Tom Weiskopf, is an experience in Italy's only private golf club. Additional pursuits include horseback riding, yoga, pilates, nature walks, circuit training, mountain biking, bocce ball, and archery.  You know, all in a day's work.
FAQs
Q: When are the check-in and check-out times at Hotel Castiglion Del Bosco?
A: Check-in is at 3p.m., and check-out is at noon.
Q: Where can one read more about the golf opportunities at the hotel? 
A: The Club at Castiglion del Bosco is Italy's only private golf club. More information is available on The Club section of the hotel website.
Q: Where can one learn about the various wine tasting options? 
A: The hotel has an on-site winery, Castiglion del Bosco Winery. Details about the four different wine tours/ tasting options are on the Winery section of the hotel website.
Hotel Castiglion Del Bosco Information
Address: 53024 Castiglion del Bosco Province of Siena, Italy
Phone number:   +39 0577 191 3001
Map: