Your passport wants to come out and play, preferably somewhere with white sand beaches. And frozen drinks with those fun umbrellas. And a super luxe hotel to rest your head. But you're saving Fiji to celebrate when we're all on the other side of the current situation. For now, if you want to stay reasonably close to home, these are some of the top Caribbean islands — both on and off the beaten path — where you can have that real vacation this summer.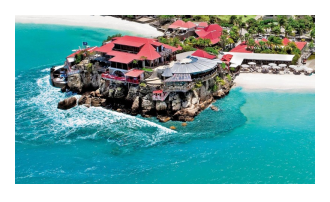 St. Barths
Why we like it:
It almost seems silly to outline why we like St. Barths because it's so self-evident. It's indisputably one of the top Caribbean islands. Under the definition of "fun" in the dictionary is St. Barths. The Golden Age of travel returned this past Christmas to New Year's, as the isle's best hotels (hello Eden Rock and Villa Rockstar) and restaurants were back after the hurricane that hit a few years ago. Then came the COVID pause unexpectedly, but luckily they've hit the play button again. This COVID-free island is ready to bring back the party, albeit with a responsible social-distance approach as they welcome visitors.
We especially like St. Barths because they are clear about their policy. Show us a negative COVID test taken three days prior to your arrival and pass a temperature check when you land at the airport. Then head straight to Nikki Beach to dance on a table. If you arrive with a temperature, you're under quarantine for 14 days. But this is one place where staying in your villa by the infinity pool for two weeks doesn't sound like a bad thing.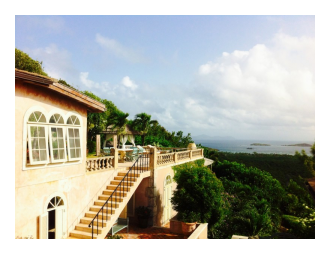 Mustique
Why we like it:
You may not know Mustique, but then you don't know really the top Caribbean islands. Mustique, even before COVID, had perfected the social-distancing experience, where each home is its own stand-alone hotel. You could spend all week and not be the least bit bored in your own massive villa, with private butler, chef, gym, beach, picnics on property, tennis, and the list goes on and on. At 10,000 to 30,000 square feet, we're not exaggerating when referring to these homes as castles. For those who are ready to mingle, this is the island to do it. The people who travel to Mustique are the fascinating characters you want to get to know. The island was completely locked down until July 1 and they've remained COVID-free, so visitors like Kelly Ripa and her family may socialize freely (albeit responsibly) with the other interesting guests. Mustique is where people entertain, inviting their neighbors to lavish dinners and cocktail parties every night of the week. Yes, there will be modifications, but as long as you can show you have a negative COVID test taken 72 hours prior to entry, you're ready roll.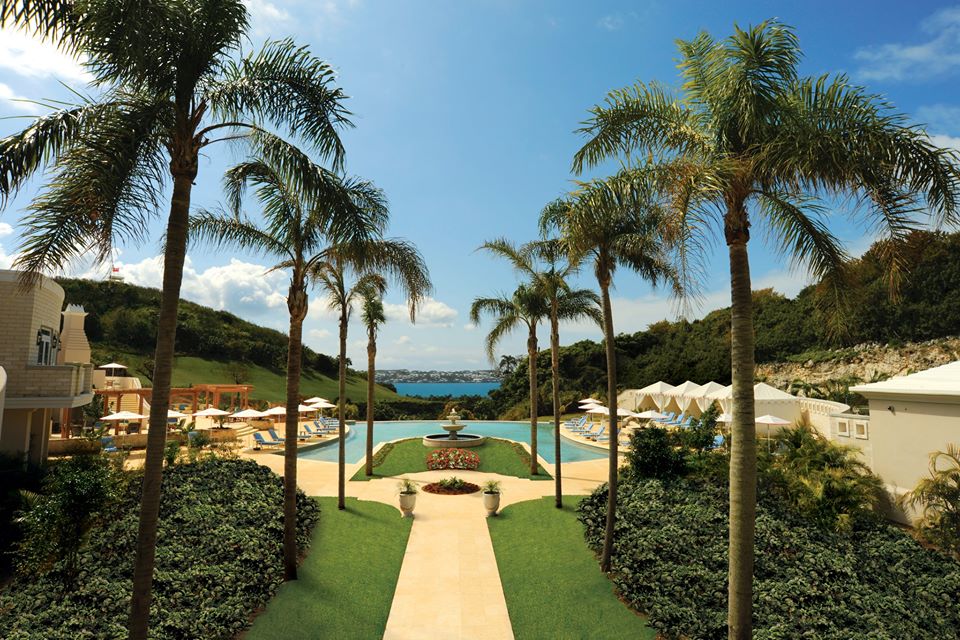 Bermuda
Why we like it:
Technically this one isn't part of the Caribbean, but with its long stretches of white and pink sand beaches, turquoise waters, distinct, elegant culture and famous dark and stormies, Bermuda is the definition of island life. A friend once described it as college with a Centurion or Platinum Amex, which nicely sums it up. Beautiful hotels, friendly people, fish and chips, and easy living make this a spot that you can ease into safely to get your feet wet in travel. For an island, Bermuda has excellent infrastructure, in part due to its industries besides tourism (insurance!).  So, access to good medical care and strong government regulation make this an apt choice for those who want more assurance.  As in if s— were to hit the fan, you'd be in good shape.
St. Lucia
Why we like it:
St. Lucia has a low-key vibe and lack of pretense. Your whole purpose there is to enjoy the beaches, shack up in your hotel and take in how pretty this island is. The views and natural beauty of the island are reason number one to make the trip. Don't expect dancing on tables before noon, though of course, where there's a will, there's a way. Instead, St. Lucia is more about long walks on the beach, scenic drives, days by the pool, local no-frills restaurants and resort life. If you're ambitious, you'll plan some diving excursions during your stay. Our favorite hotel is Jade Mountain, where your open-air room extends directly to your infinity pool. It's the stuff that Caribbean honeymoons are made of, and in the Hall of Fame of island hotels in the region.  As far as beauty goes, it's one of the top Caribbean islands.
The Bahamas
Your summer travel to Harbour Island, which had zero cases of COVID, is officially back on as of July 1. Our favorite property on the isle is Eleven Experience Bahama House. You can rent by the room or buy out in its entirety. Decorated to spec for design buffs, the house has all the high-tech gadgets.  James Bond-style key pads for room entry and state-of-the-art sound systems everywhere (even the pool).  It's what you would come to expect from the Eleven Experience portfolio.  However, it also stays true to the local area with touches like its own Tiki Bar. We would travel here just for the famous lobster quesadilla at Sip Sip. All travelers must complete a health form before arriving and present a negative COVID-19 test taken within 10 days of travel. Children under 2 are exempt.
Note: Antigua and Barbuda
We are saving Antigua and Barbuda for when Jumby Bay reopens, which won't happen until November 7, 2020. Jumby Bay, a private island two miles off the coast of Antigua, is the whole reason to travel here. There are, however, lovely options available now, as Antigua and Barbuda opened to visitors on June 1. Entry requires a valid medical certificate stating a negative COVID-19 test completed within 48 hours prior to traveling. Alternatively, you can pay $100 to be tested at the airport upon arrival.  Our advice though is to get your own testing done so you're in the clear.