Our Galavante founder, Christine Drinan, who's been to over 100 countries around the world and is on her way to 195, has a local guide of her favorite spots in NYC, which is where she lives.
"Although I've lived on the Upper West Side for eighteen years (which I think qualifies me as a native New Yorker at this point), my favorite neighborhood is the West Village. I love the leafy trees, and I love being able to wander on a weekend when I am actually home. But you could also find me at any of the places below."
Places to See
For art, the Neue Galerie  on the Upper East Side is a must-see. The KIimts and their art are always fascinating. And, they have Café Sabarsky where you can treat yourself to a Viennese coffee – one of the best outside of Vienna. And if a plate of spaetzle happens to come with that (which is the chef's specialty), that's even better.
Walking through the Frick Museum is another can't-miss spot. Their art is incredible, and they don't loan their art out – but this also means that they don't have many rotating exhibits. The building is the Frick family's original home, and there's something so classic and beautiful about it.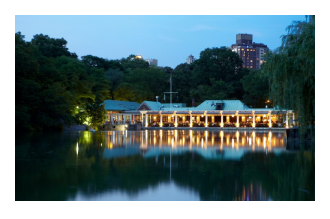 Places to Eat and Drink
The wonderful thing about New York, is that each place to eat has its own little purpose, and there's a spot for everything. For instance, Balthazar is a classic place to start for anyone who's read about New York. Le Bernardin is a classic chef's tasting elegant vibe, and fun place to go if you have friends or family visiting. Midtown for lunch means Estiatorio Milos, late weekend dinners are reserved for Frenchette, and the RH Rooftop Restaurant is perfect for weekday lunches. ABCV is the best vegetarian food in the city: even hard-core meat eaters don't miss the steak here. Nur is the Middle-Eastern place you go for weekend brunch, Avra Madison is the Greek restaurant that's perfect for work dinners, and Sant Ambroeus is the Italian spot that's ideal for catching up for hours on the terrace. The roof deck at the Soho House in the Meatpacking district is perfect for hanging out with friends too.
We also highly recommend 4 Charles Prime Rib because we love the setting of the dark steakhouse-type tavern. They have the best ice cream sundae bar in the city, and great food for pescatarians.
If you're being really naughty and off your diet, Mary's Fish Camp is the lunch spot for you – it has the best lobster rolls in the city.
And last but perhaps the most honorable mention is Ralph Lauren's Polo Bar, where you have no choice but to go for drinks. You'll find us there at least once a week
.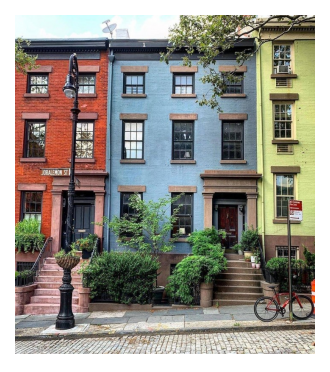 Top Places to Stay and for Out-of-Town Guests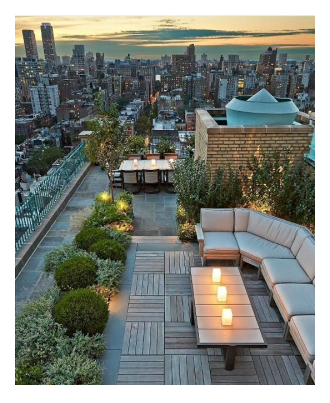 Restaurants

Balthazar
Le Bernardin
Estiatorio Milos
Frenchette
RH Rooftop Restaurant
ABCV
Avra Madison
Sant Ambroeus
Soho House
4 Charles Prime Rib
Mary's Fish Camp
Polo Bar
Café Sabarsky
Museums